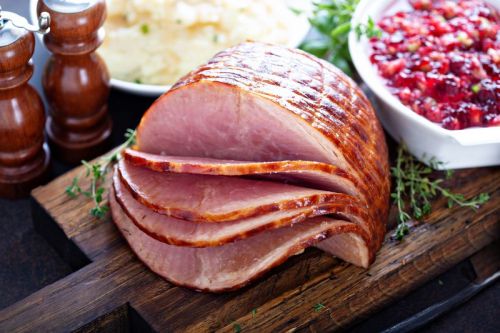 1 package Halladay's Sea Salted Caramel Cheesecake or 1/2 cup Caramel Apple Dip
1/2 cup maple syrup
2 Tbs. whole grain Dijon mustard
1/4 teaspoon cinnamon
1/4 teaspoon nutmeg
In a sauce pan, combine all ingredients and whisk over medium heat until well blended. Bring to a light simmer for 2 minutes; remove from heat. Use as a glaze on ham.
2 Tbsp. butter softened
1/8 tsp salt
1 (8 oz.) block cream cheese, softened
1 package Halladay's Caramel Apple Dip Mix
1/4 cup half and half
Sliced apples
Blend together butter, salt, softened cream cheese, and Caramel Apple Dip Mix. Add half and half, blend well. Microwave for approximately 90 seconds, or to desired temperature. Serve with apple slices. Tart green apples are a perfect compliment to the sweet caramel.