Creative cooking made easy!
Our Recipe Books
Last Added Recipes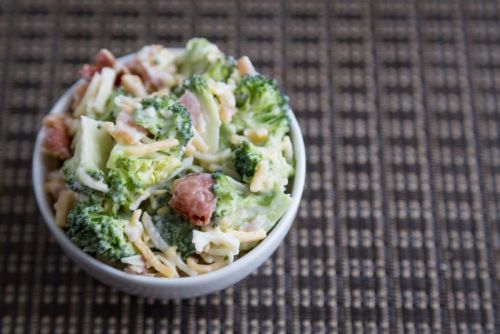 1 cup mayo (or 1/2 cup mayo and 1/2 cup Greek yogurt)
2 Tbsp Halladay's Maple Bacon Seasoning
2 Tbsp red or white wine vinegar
2-3 Tbsp sugar
5-6 cups broccoli florets
1 cup cheddar cheese, shredded
1/2 cup dried cranberries
1/3 cup toasted pecans or sunflower seeds
Combine first four ingredients to make the dressing, mix well and set aside. Assemble salad ingredients in a bowl, mix and toss with prepared salad dressing.
6 eggs hard boiled, and peeled
¼ cup mayonnaise
1 tsp white vinegar
2 tsp yellow mustard
½ teaspoon salt
Freshly ground black pepper
1 ½ Tbsp Halladay's Everything Bagel Seasoning
Slice eggs in half and remove yolks to a bowl. Set aside whites.
Add mayonnaise, mustard, vinegar, salt and pepper to the yolks. Stir with a fork until well combined. Spoon mixture back into egg whites. Sprinkle with everything bagel seasoning. Chill in refrigerator until ready to serve, up to one day in advance.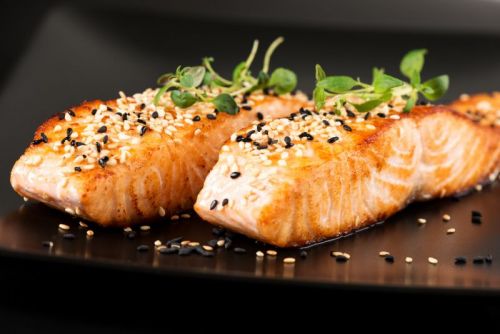 2 Tbsp Halladay's Everything Bagel Seasoning
1 lb Salmon Filet
1 lb Asparagus, or veggie of choice
½ tsp salt, for added veggies
Preheat oven to 450F. Add parchment paper or silicone liner to a baking sheet. Spray lightly with non-stick spray.
Add the Salmon Filet (skin side down) on the baking sheet and sprinkle the Salmon with the Everything Bagel Seasoning. Pat lightly to make sure it sticks
Add the asparagus spears to the baking sheet. Make sure to snap or trim off tough ends of the asparagus. Sprinkle with salt. Bake for approximately 12 minutes.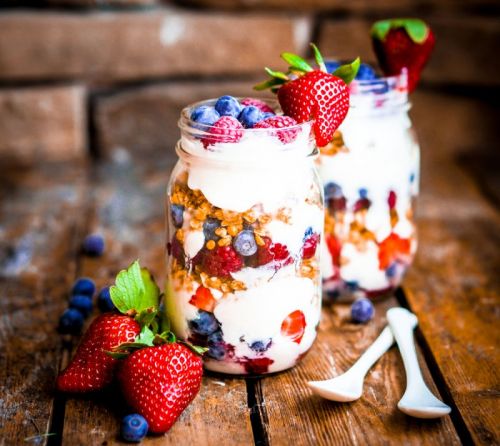 1 package Hallladay's Harvest Barn Lemon Raspberry Cheesecake Mix
2 cups plain Greek yogurt
1 cup strawberries, blueberries and or raspberries, mixed
1 cup desired granola mix
Combine Cheesecake mix with yogurt; blend well. Layer granola, yogurt and mixed fresh fruit, leaving a little fruit to garnish the top with.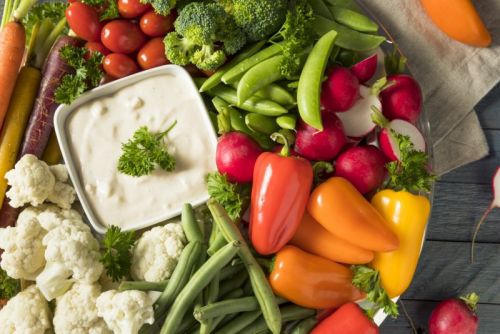 1 cup dairy free yogurt of your choice
1 cup regular or Vegenaise Mayo
½ package of frozen spinach, thawed and drained
1 can water chestnuts, drained and chopped
2 Tbsp Halladay's Harvest Barn Farm Market Veggie Seasoning
Combine all ingredients. Let chill at least 2 hours before serving Great with fresh veggies or pita chips.