Delicious Dips and Spreads Recipes
Last Added Recipes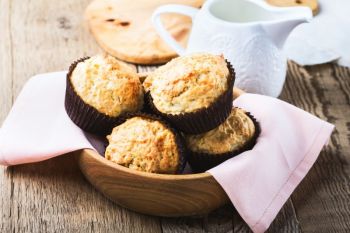 1 package Halladay's Vermont Beer Bread
4 Tbsp. butter
1 (12 oz.) can or bottle beer or club soda
Preheat oven to 350°F. Mix bread according to directions. Scoop batter into a well-greased mini muffin pan, filling each cup halfway full. Bake until cooked through, about 20 minutes. Makes 60 mini muffins.
*Muffins can be topped with shredded cheese, stuffed with sweet or savory fillings like mini meatballs.
⅓ cup sugar
1 tsp. of cinnamon
½ cup brown sugar
4 Tbsp. butter, melted
1 package Halladay's Vermont Beer Bread
1 (12 oz.) can or bottle beer or club soda
½ cup walnuts or pecans, chopped (optional)
Preheat oven to 350°F. Combine sugar and cinnamon; set aside. Combine brown sugar and butter; also set aside. Lightly grease an 8-inch round cake pan. Mix beer bread with beer or soda. Scoop about a ¼ cup of batter with your hands and roll in cinnamon sugar mixture. Place on prepared pan and continue until all the dough is used up. Pour brown sugar and butter mixture on rolls. Sprinkle with nuts, if desired. Bake for about 35 minutes. Cool slightly, pull apart and serve.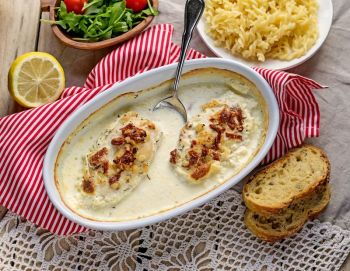 2 lbs. chicken breast
4 strips bacon, cooked and chopped
1 packet Halladay's Harvest Ranch Seasoning
2 (10.75 oz.) cans condensed cream of chicken soup
2 cup sour cream
In a skillet, brown outside of chicken; transfer to crockpot. Combine remaining ingredients and pour over chicken. Cook on low 7-8 hours or on high for 4-5 hours. Serve over pasta or rice.