Creative cooking made easy!
Our Recipe Books
Last Added Recipes
1 Tbsp. Halladay's Garlic Chipotle Seasoning
1 Tbsp. orange juice
1 cup barbecue sauce
1 to 2 Tbsp maple syrup, optional
Combine seasoning, juice, barbecue sauce and syrup; heat in small saucepan to combine flavors. Use sauce to marinate, grill and enjoy!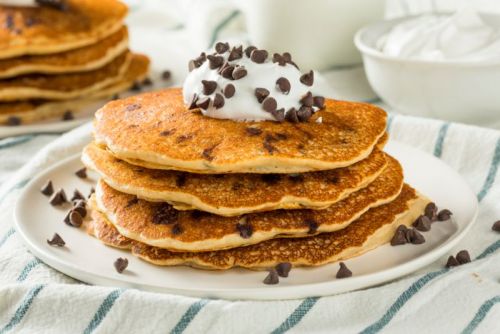 1 1/2 cups Halladay's Harvest Barn Buttermilk Pancake Mix
1 cup buttermilk
1 large egg
1/2 cup chocolate chips
2 Tbsp vegetable oil, for cooking
Gently mix pancake mix, egg, and milk; fold in chocolate chips. Cook in an evenly heated pan, not too high or too low. Once you see a fair number of bubbles in your batter, it's time to flip. You can lift once corner slight to be sure they are not burning, or are cooked enough to your liking.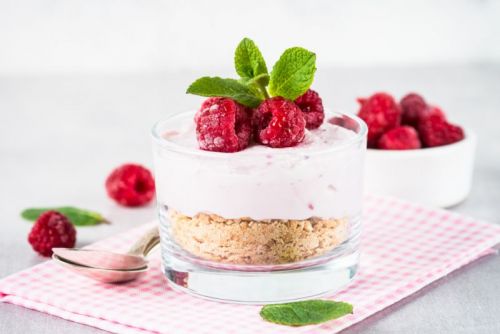 2 cups crushed vanilla wafers
4 oz. butter, melted
1 package Halladay's Lemon Raspberry Cheesecake Mix
1 (8 oz) block cream cheese, softened
1 pint heavy whipping cream, chilled
1 small container fresh raspberries
Add vanilla wafers to melted butter and toss until well blended. Set aside.
In a separate bowl, combine Lemon Raspberry Cheesecake mix with softened cream cheese and chilled heavy cream. Whip until mixture is stiff.
In small cocktail or dessert glasses, or small canning jars, layer buttered vanilla wafers and cheesecake mixture. Garnish with fresh raspberries. Chill at least 2 hours before serving.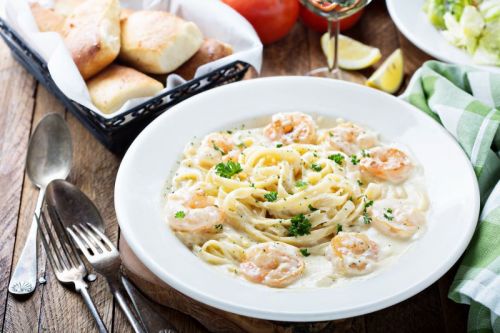 1 lb fettucine or pasta of choice, cooked
1/4 cup butter
1 cup half & half or heavy cream
1 1/2 cups parmesan, freshly grated
1 to 2 cups cooked seafood of choice
1 Tbsp Halladay's Seafood Alfredo Seasoning
In medium saucepan, melt butter over medium low heat. Add in half & half or cream and 1 Tbsp Halladay's Seafood Alfredo seasoning. Simmer for 5 minutes. Add Parmesan and whisk continuously until sauce is smooth. Fold in cooked, well drained seafood and continue to simmer just until seafood is heated through. Toss with cooked pasta; serve immediately.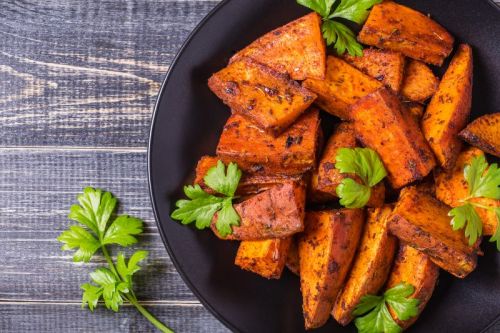 4 sweet potatoes, peeled and cut into 1" cubes
3 Tbsp olive oil
1-2 Tbsp Halladay's Maple Bacon Dip and Seasoning Blend
Preheat oven to 375°F. Toss potatoes with olive oil and seasoning blend. Spread in single layer on cookie sheet. Roast in the oven for 30 to 35 minutes, flipping once halfway through, until potatoes are lightly browned and soft.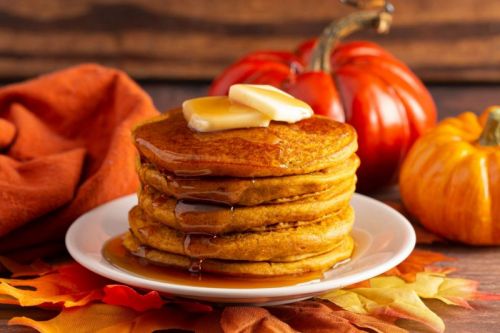 1 1/2 cups Halladay's Harvest Barn Buttermilk Pancake Mix
1 package Halladay's Harvest Barn Pumpkin Cheesecake Mix
1 cup buttermilk
1 egg
Mix ingredients until just combined. Let set a couple minutes and then drop small circles of batter on a preheated and oiled skillet. Flip when bubbles form. Serve with maple syrup and whipped cream or ice cream if desired.