Korean Style Carrots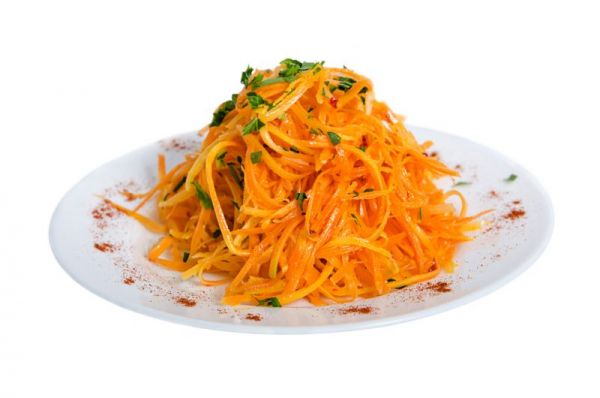 2 lbs julienne cut carrots or store-bought shredded carrots.
1 to 2 Tbsp Halladay's Vermont Maple Grill Glaze Seasoning
3 to 4 Tbsp rice wine vinegar
2/3 cup extra virgin olive oil, heated until almost smoking.
1 large onion, finely diced
Peel and julienne cut the carrots. Mix all ingredients together in a bowl, except for the oil and the onions. Set aside.
Heat olive oil in a skillet until it is almost smoking, add diced onions and sauté until the onions are golden brown. Remove ½ cup of the hot oil and onion mixture and add to the mixing bowl with the carrots and other ingredients, mix thoroughly. Discard d the remaining oil and onion mixture or save for another use. For best results let sit in the refrigerator for 6 to 12 hours before serving. This will keep in an airtight container, refrigerated for up to a week.