Avocado Corn Salad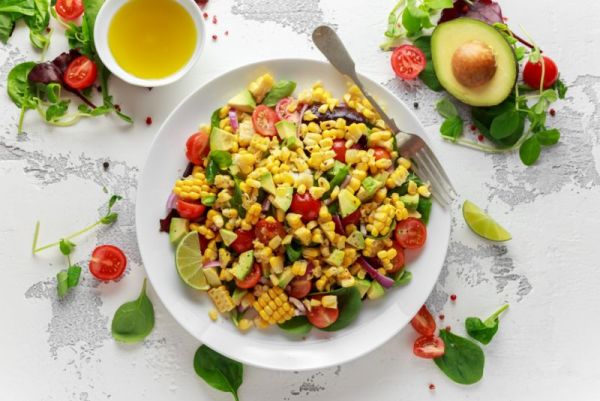 The trick is to use perfectly ripe avocados. It should be prepared just before serving so that the avocados are just right.
3 ears of corn, cooked and cut off the cob
1 lb cherry tomatoes, halved
2 ripe avocados, peeled and roughly chopped
˝ red onion, thinly sliced
1 Tbsp Halladay's Harvest Barn Zesty Fiesta Dip and Seasoning Blend
2 Tbsp olive oil
2 to 3 Tbsp lime juice
fresh cilantro for garnish, if desire
Gently toss all ingredients together; add salt and pepper to taste.