Steak Fajitas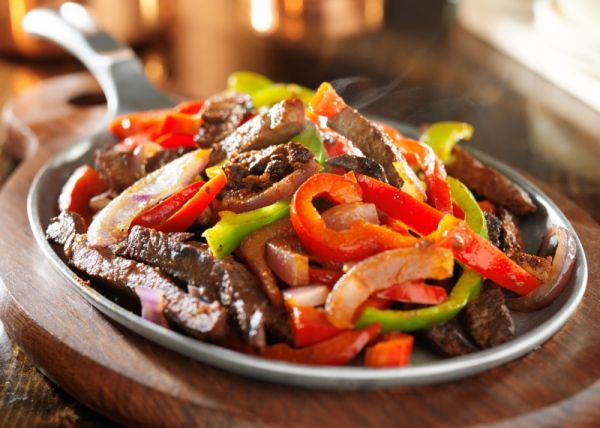 1 Tbsp. garlic, finely chopped
Juice from ½ lemon or lime
1 ½ lbs. steak
1 green pepper, sliced
1 onion, sliced
1 Tbsp. Halladay's Roasted Red Pepper & Garlic Seasoning
Flour or corn tortillas
Desired toppings, such as sour cream, cheese, shredded lettuce, etc.

Marinate steak for 20 minutes in garlic and citrus juice. Cook steak to liking, set aside. Saute pepper, onion and seasoning until tender. Slice steak and add to vegetables; continue cooking another 5 minutes. Serve with warm tortillas.