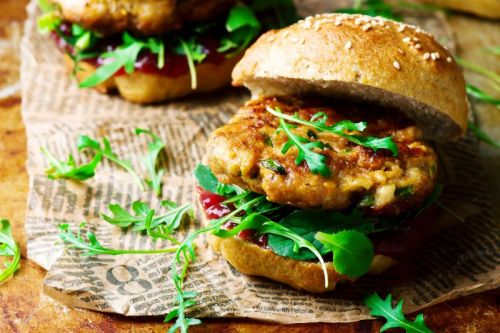 1 lb. ground turkey


1 egg
1 carrot, grated
1 to 2 Tbsp. Halladay's Buffalo Blue Cheese Burger Seasoning

Combine all ingredients; season with salt and pepper if desired. Form into 4 patties. Grill, broil or bake.
3 to 4 Tbsp. Halladay's Buffalo Blue Cheese Burger Seasoning


2 lbs. ground beef, turkey or chicken
¾ cup bread crumbs
2 eggs
1 small onion, finely diced (optional)
½ cup ketchup

Preheat oven to 350˚F. Combine ingredients and form into transfer to a loaf pan. Bake until cooked through, about 1 hour.