Strip Steaks with Herbed Butter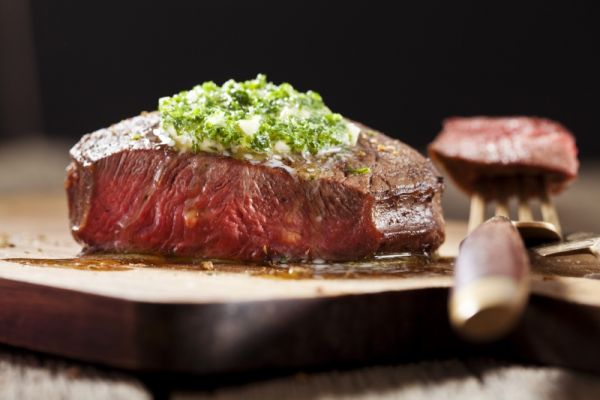 4 1-inch-thick strip steaks
2 Tbsp. olive oil
6 Tbsp. choice of herbed butter, recipe follows
Heat a cast iron skillet or griddle over medium-high heat. Coat steaks with half the olive oil and season with salt and pepper. Coat skillet with remaining olive oil. Add steaks and cook, turning once, about 8 minutes for medium rare. While steaks are still hot, top with herbed butter.
Herbed Butter:
1 stick butter, softened
1 to 2 Tbsp. desired Halladay's Seasoning
Combine butter and seasoning. Let sit 30 minutes before use.