Strawberry Cheesecake Pie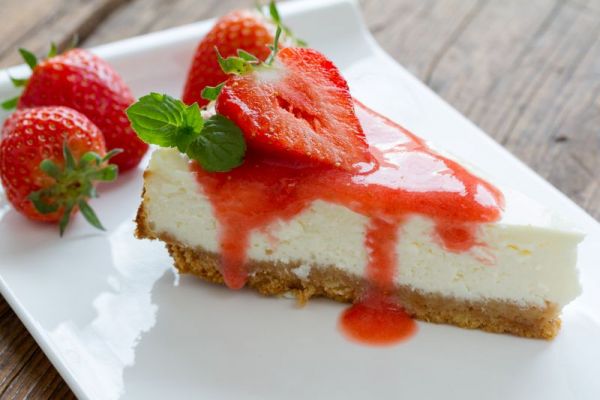 For Pie and Filling
1 Prepared Graham Cracker Pie Crust
1 pint cool whip
1 (8 oz.) block cream cheese
1 package of Halladay's Harvest Barn Strawberry Cheesecake Mix
Prepare according to package directions and chill.

For Topping
2 lbs strawberries, sliced
¾ cup granulated sugar
½ cup water
3 Tbsp. cornstarch
Crush or puree 1.5 cups of the strawberries. Whisk sugar, water and cornstarch in small saucepan until smooth. Heat until the sugar is dissolved, then add in the crushed strawberries. Bring to a boil over med heat, stirring until thickened. Let cool for 30 minutes, then add additional strawberries. Top prepared cheesecake with the strawberry sauce.