Maple Bacon Poppers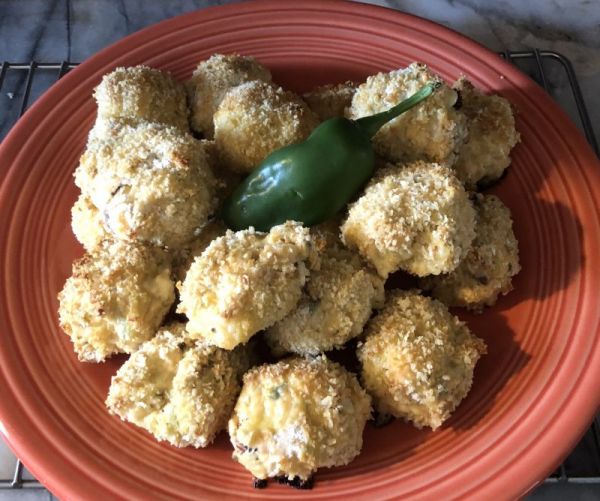 Filling ingredients:
2 Tbsp. Halladay's Maple Bacon Seasoning
4 slices crisply cooked bacon, drained and chopped
2 (8 oz.) blocks cream cheese
1 cup shredded cheddar cheese
1 medium jalapeno pepper, seeded and diced.
Coating Ingredients:
1 cup flour
3 eggs, beaten
1 cup panko crumbs
Blend softened cream cheese with Maple Bacon Seasoning. Fold in cheddar cheese, cooked chopped bacon and diced jalapeno pepper. Chill for at least one hour, until firm.
Form filling mixture into small balls. Roll in flour, then egg wash, then panko crumbs. Bake at 375˚F for about 15 to 20 minutes, or until golden brown.