Blue Ribbon Maple Bacon Chili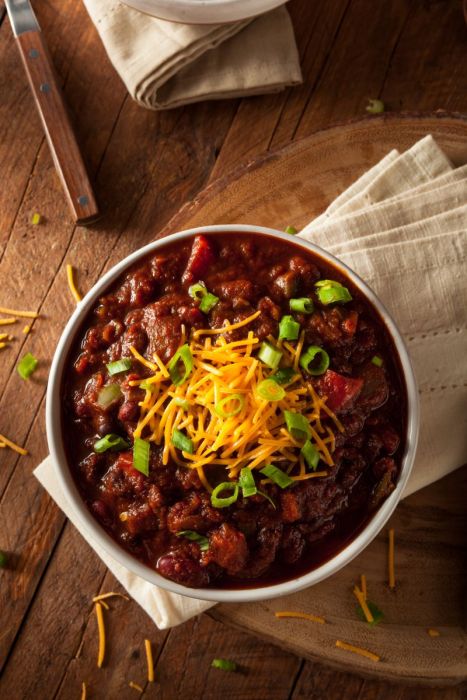 1 Tbsp. canola oil
4 strips of bacon, diced
1 lb. ground beef
1 lb. ground spicy Italian sausage
1 large white onion, diced
2 Tbsp. apple cider vinegar
2 cups water
1 (8 oz.) can tomato sauce
1 (28 oz.) can crushed tomatoes
1 (15 oz.) can black beans, drained and rinsed
1 (15 oz.) can red kidney beans, drained and rinsed
1/4 cup maple syrup
3 Tbsp. Halladay's Farmhouse Chili Seasoning
3 Tbsp. Halladay's Maple Bacon Seasoning
1 cup dark beer or 1/2 cup of bourbon, optional
Heat a large stock pot over medium heat. Add oil, bacon and onion and saute until onions and bacon are lightly cooked and browned.
Add ground beef and sausage, cook until completely browned and no pink remains. Stir occasionally to break up meat.
Add all remaining ingredients, scraping up browned bits from the bottom of the pan. Reduce heat and simmer for at least 30 minutes until flavors are well combined.
Serve with sour cream, green onions, cheddar cheese, crisp crumbled bacon or desired toppings