French Onion Dip Cups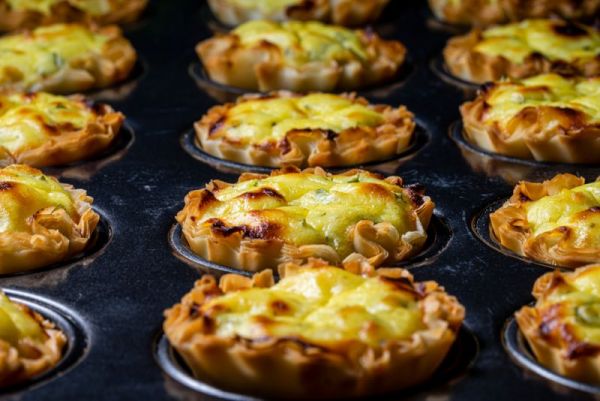 Frozen puff pastry dough, thawed
Halladay's Harvest Barn Caramelized Onion Dip mix
1 medium onion, thinly sliced
2 Tbsp olive oil
3 oz cream cheese, softened
¾ cup sour cream
½ cup mayo
1 cup shredded mozzarella
1. For filling: Sauté sliced onion in olive oil until caramelized. Blend with softened cream cheese, sour cream, mayo and mozzarella cheese.
2. Preheat oven to 375°F and grease 12 muffin tin cups
3. Roll out puff pastry and cut into 2 ½ inch squares, then place them in muffin tins. Fill each square with about 2 tablespoons of prepared onion mixture.
4. Bake in preheated oven for 20 to 22 minutes, or until puffed and golden brown.