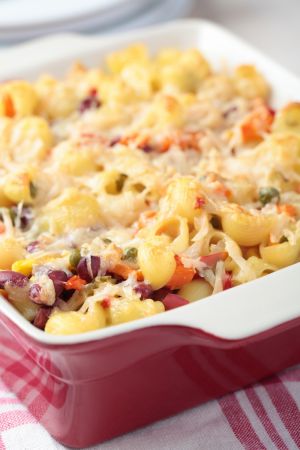 2 cups water
1 package Halladay's Jalapeno Cheddar Chowder Soup
1 cup half & half or milk
2 cups cheddar cheese, shredded
1 cup black beans or beans of choice
1 lb. pasta, cooked
1 cup breadcrumbs
4 slices of uncooked bacon, chopped

Preheat oven to 350°F. Bring water to a boil. Reduce heat and whisk in soup mix and simmer until thickened, about 10-15 minutes. Add half & half, cheese, beans and pasta. Pour into a greased baking dish and sprinkle with breadcrumbs and bacon. Bake until bacon is cooked and breadcrumbs are golden-brown, about 20 minutes.