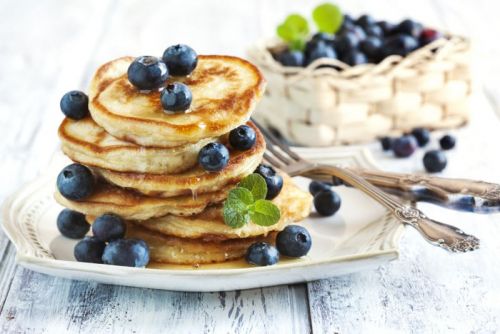 1 egg


2 Tbsp. Butter, melted or oil
1 cup buttermilk, or 1 cup milk mixed with 1 Tbsp. Vinegar or lemon juice
1 ½ cups Halladay's Buttermilk Pancake Mix
Consider some fun add-ins: coconut flakes, chocolate chips, blueberries with some finely grated lemon zest

Whisk together egg, butter and buttermilk until foamy. Add pancake mix and blend until most of the lumps are gone; let sit 2-5 minutes.
Meanwhile, heat a frying pan or griddle over medium-high heat. Brush pan lightly with oil or spray with non-stick cooking spray. Drop about ¼ cup of batter onto pan. Flip pancake over once bubbles have risen to the surface and cook the second side until golden.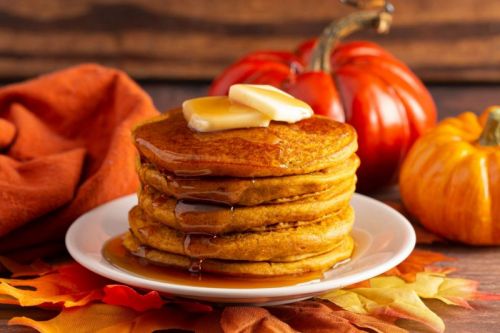 1 1/2


cups Halladay's Harvest Barn Buttermilk Pancake Mix
1 package Halladay's Harvest Barn Pumpkin Cheesecake Mix
1 cup buttermilk
1 egg

Mix ingredients until just combined. Let set a couple minutes and then drop small circles of batter on a preheated and oiled skillet. Flip when bubbles form. Serve with maple syrup and whipped cream or ice cream if desired.