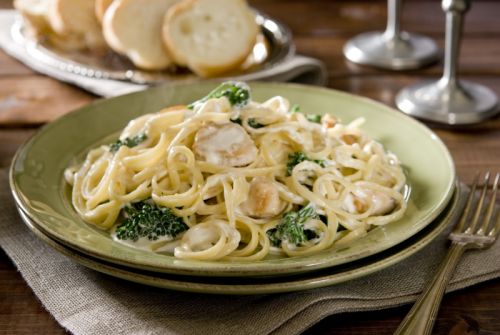 1 package Halladay's Broccoli Cheddar Soup Mix
2 1/2 cups water
1 cup half & half
1 clove garlic, minced
2 Tbsp. butter
1 lb. dried fettuccine pasta
In a small saucepan, combine seasoning, water, half & half and garlic. Simmer on low heat for 25-30 minutes. Meanwhile, cook pasta according to package directions. Add butter to sauce and toss with prepared pasta.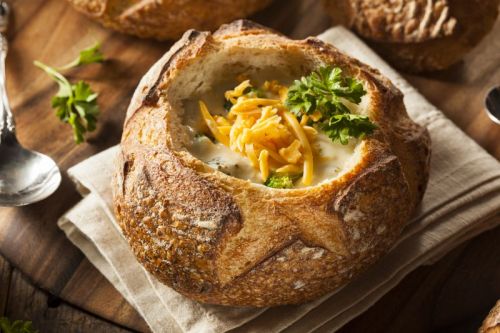 3 cups water
1 package Halladay's Broccoli Cheddar Soup Mix
1 cup half $ half or milk
Whisk together water and package contents, bring to a boil. Reduce heat and simmer for 10-15 minutes. Add half & half. For a richer soup, add shredded cheddar cheese, broccoli, ham or bacon. Serve in a small soup crock or in a loaf of bread, hollowed out as a bowl.