Favorite Recipes for Summer Veggies
08/04/2023
Summer is here. With all the rain and heat, garden veggies are prolific this year. Whether you are growing your own garden or visiting your local farmstand there are so many great fresh choices to enjoy. Local vegetables are so wonderful compared to the winter supermarket choices.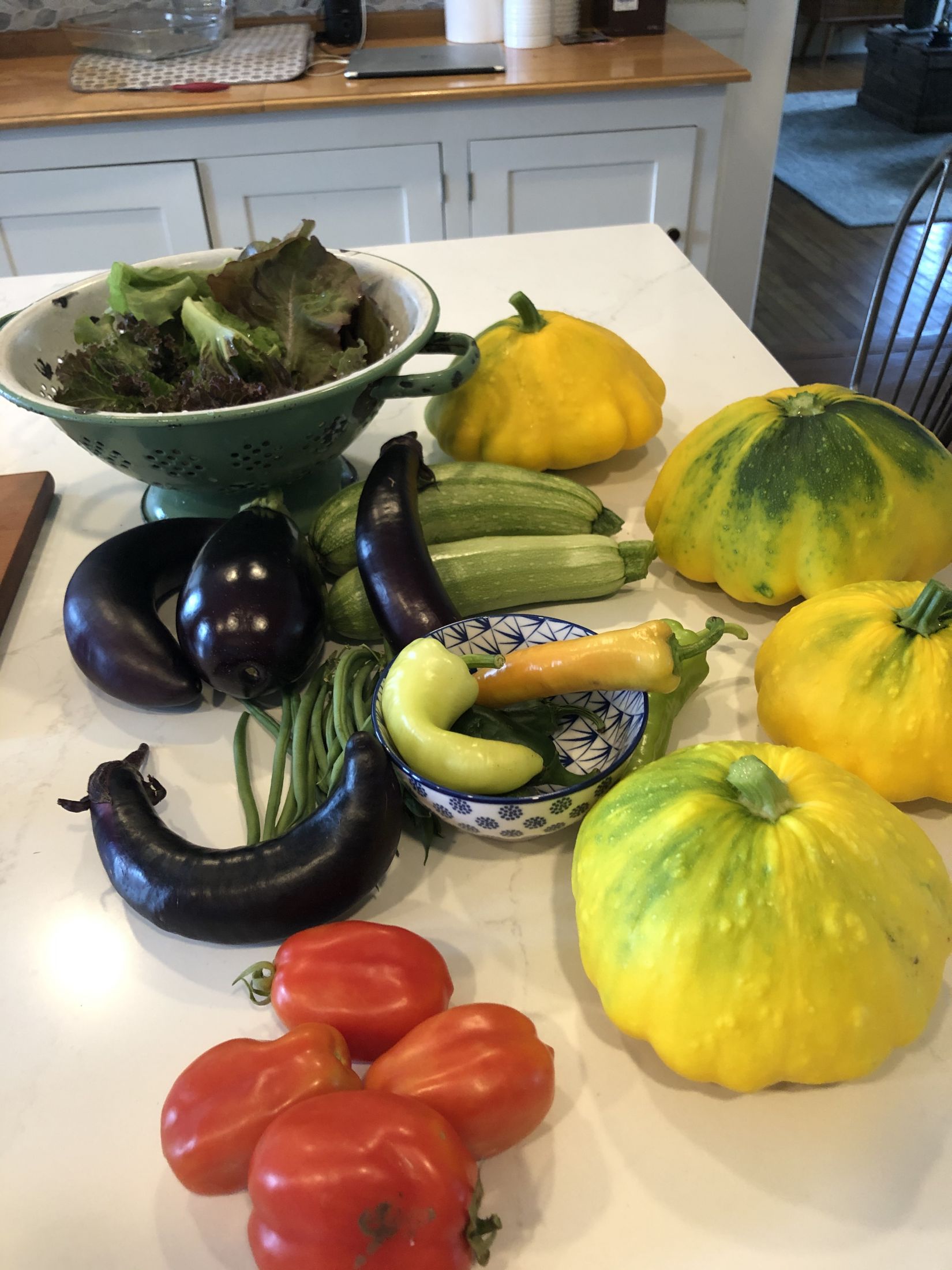 We are lucky to have our own small garden at the barn. We are not sure who is winning? It's us against the woodchuck population. Apparently string beans and squash plants are pretty tasty. Luckily, we have Harlow's Organic Farmstand and Pete's Stand nearby. Local corn is just coming in and all the zucchini, tomatoes, lettuce, etc. are all wonderful. Sometimes a plate of local veggies is dinner!
---
Zucchini is often our most prolific summer vegetable, when the woodchucks let us have some! In the morning there are some tiny zucchinis and it seems by evening they have become huge. Here are a couple of fun recipes incorporating this summer staple. Zucchini itself does not offer much flavor however it is low in calories, contains vitamins and nutrients, and is a great vehicle for whatever flavors are added to it.
SHRIMP SCAMPI ZOODLES
1 lb of large shrimp/shelled
3 small zucchini spiralized
1 Tbsp of Halladay's Harvest Barn Scampi mix hydrated in 1 Tbsp hot water
1 Tbsp Butter
1 Tbsp Olive Oil
Heat olive oil and butter in skillet. Add hydrated Scampi mix and shrimp. Cook just until shrimp are pink. Remove shrimp from pan with slotted spoon. Cook zucchini noodles 1 to 2 minutes just until slightly soft. Add in shrimp for one more minute to combine. Top with Parmesan cheese if desired.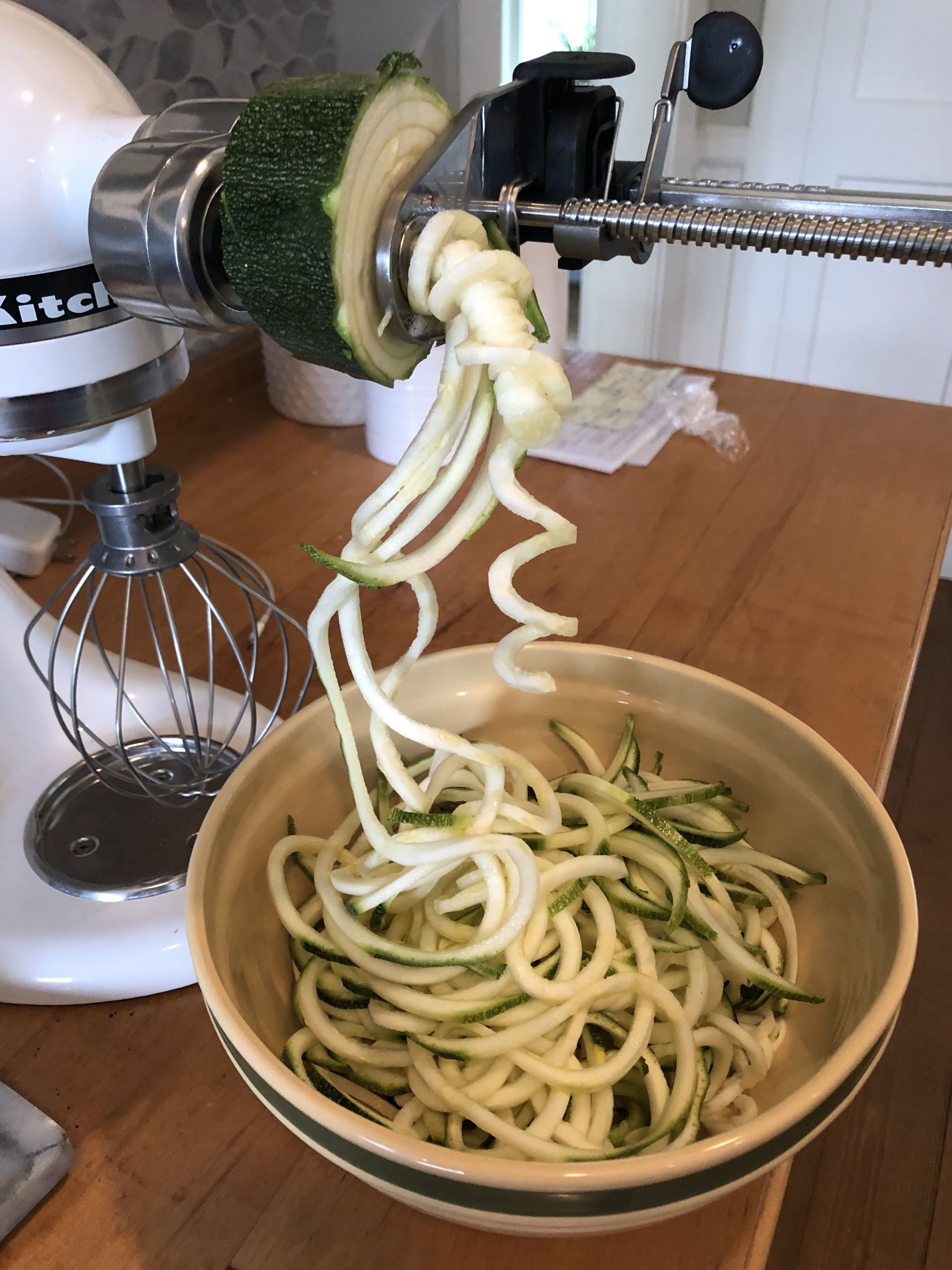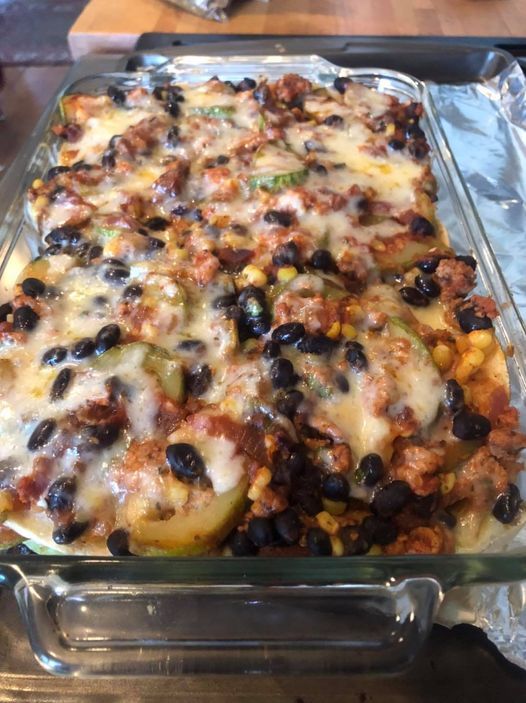 MEXICAN ZUCCHINI CASSEROLE
2 Tbsp olive oil
1 medium onion, chopped
2 medium zucchinis, halved and sliced
1 cup fresh or frozen corn kernels
1 can diced tomatoes
1 Tbsp Halladay's Harvest Barn Garlic Chipotle Dip & Seasoning Blend
2 cans black beans, drained and rinsed
8 (6") corn tortillas
1 ½ cups shredded jack or Mexican cheese blend
(1 lb. cooked ground turkey or beef, for the non-vegetarian version)
Preheat oven to 350°F. Heat oil in a skillet and cook onions and zucchini until soft. Add in corn, tomatoes, Halladay's Chipotle Seasoning and beans. Cook until the liquid reduces by half. (If adding meat, add cooked ground turkey or beef to veggie mixture and simmer to combine flavors)
Coat a 9 x 13-inch pan with cooking spray. Spoon ⅓ of the vegetable mixture on the bottom of the pan, spreading evenly. Top with four tortillas. Spoon half of the remaining veggie mixture evenly atop the tortillas, then add four more tortillas. Finish off by spooning the last of the veggie mixture and sprinkling the top with shredded cheese.
Bake for approximately 30 to 35 minutes, or until hot and bubbly. Serve with sour cream, crumbled tortilla chips, avocado, scallions or your favorite toppings.
---
We all eagerly await the local corn from our favorite farm stand. Corn is never as delicious as when it is just hours from being picked. Once picked the sugars in corn begin to break down and turn into starch. That is why that winter corn at the grocery store is so though and tasteless.
GRILLED CORN WITH SPICY AIOLI
¾ cup mayo
2 tsp Halladay's Harvest Barn Garlic Chipotle Seasoning
4 Tbsp butter, melted
Zest of 2 limes
Mix together the mayo and Garlic Chipotle seasoning to make the aioli; set aside.
 
Add lime zest to melted butter; brush onto shucked corn. Add salt and pepper to taste. Grill for 6 to 8 minutes, turning often until corn is tender and slightly charred. Pipe or brush aioli mixture on to corn just before serving.
---
We love some fresh steamed or grilled corn with a bit of melted butter. Add some Halladay's Harvest Barn seasonings to your butter to really bump up the flavor. Visit our previous blog to delve deeper into our favorite ways to cook corn and for additional recipes.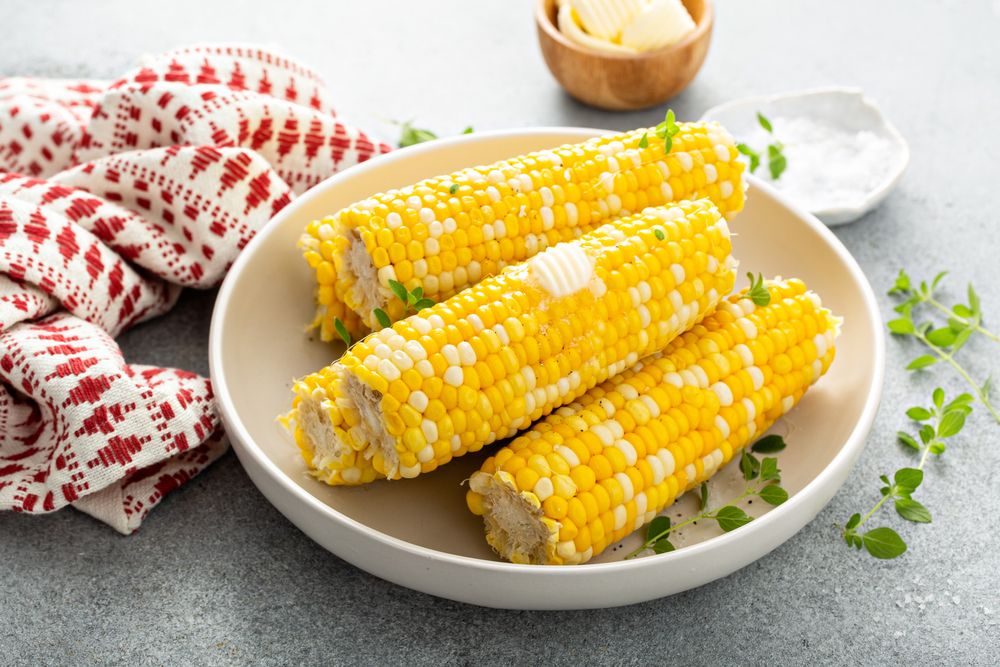 ---
With all the fresh lettuce and cherry tomatoes around, why not whip up a cool salad for dinner. Our BLT Dinner Salad is a pasta and salad in one. Top with some grilled or rotisserie chicken for an extra hearty dinner.
BLT DINNER SALAD
1 lb pasta of choice, we like Rotelle or Farfalle
3 Tbsp Halladay's BLT Seasoning
1 ½ cups regular or light mayo.
¼ cup milk
1 lb bacon, crisply cooked, drained and chopped.
1 pint cherry tomatoes, quartered.
3 cups iceberg lettuce, shredded.
fresh mozzarella, cubed (optional)
Cook pasta of choice to al dente. Drain the pasta and set aside to cool. Combine seasoning, mayo and milk in a large bowl. Add cooked pasta, cooked bacon, and cherry tomatoes. Toss well to combine, chill for at least 1 to 2 hours. Before serving, add more mayo if needed, fresh mozzarella, if desired, then fold in the shredded lettuce.
If you try any of these recipes, we want to see your pictures! Post to Instagram or Facebook and tag us @halladaysharvestbarn and use the hashtag #halladaysathome so we can see them.
-Kathleen Govotski, Owner Halladay's Harvest Barn