Dip of the Month: Maple Bacon!
01/21/2022
As Vermonters, we are pretty passionate about all things Maple. My daughter recently met someone who was putting maple syrup in her iced tea. Her first question was, "are you from Vermont"? Yes, in fact she was from St. J as we fondly call St Johnsbury, VT. We have all had that sickly sweet fake maple flavoring that can give maple "syrup" a bad rap, but the real thing is oh so good and can be used in so many ways. We are here to show you that Maple syrup is not just a topping for pancakes or French toast!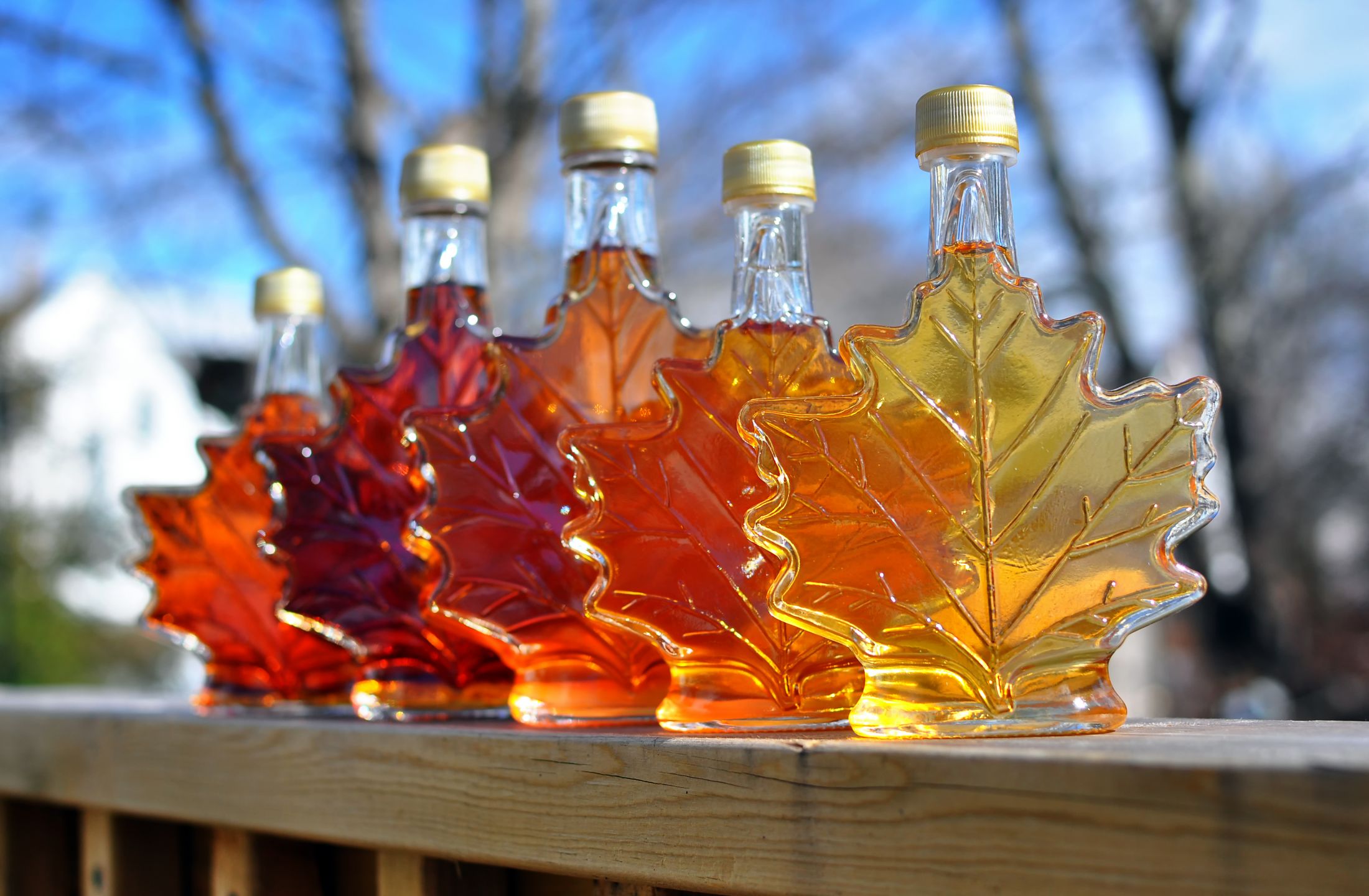 A couple of years ago, while work working in the test kitchen on some new dip mixes, we wanted to create the perfect iconic Vermont dip. What would be savory, with just a little touch of sweetness and spice? It had to include maple, of course! We made a lot of trial batches and had just as many tastings, and finally wound up with a very Vermont experience. Our Maple Bacon Dip & Seasoning Blend combines the slight sweetness of maple syrup with a tangy smokehouse flavor. It has eclipsed our long time bestselling Spicy Garlic Dill and Lobster Bisque Dips, to quickly become our number one seller!
We know you will love Maple Bacon as a dip. Maple Bacon and our other seasoning blends are perfectly blended to add to all of your favorite recipes. Maple Bacon mashed potatoes, Maple Bacon burgers, Maple Bacon mac and Cheese… yes, please! You get the idea, get creative and sprinkle away.
This week we are including a few of our all-time favorite Maple Bacon recipes.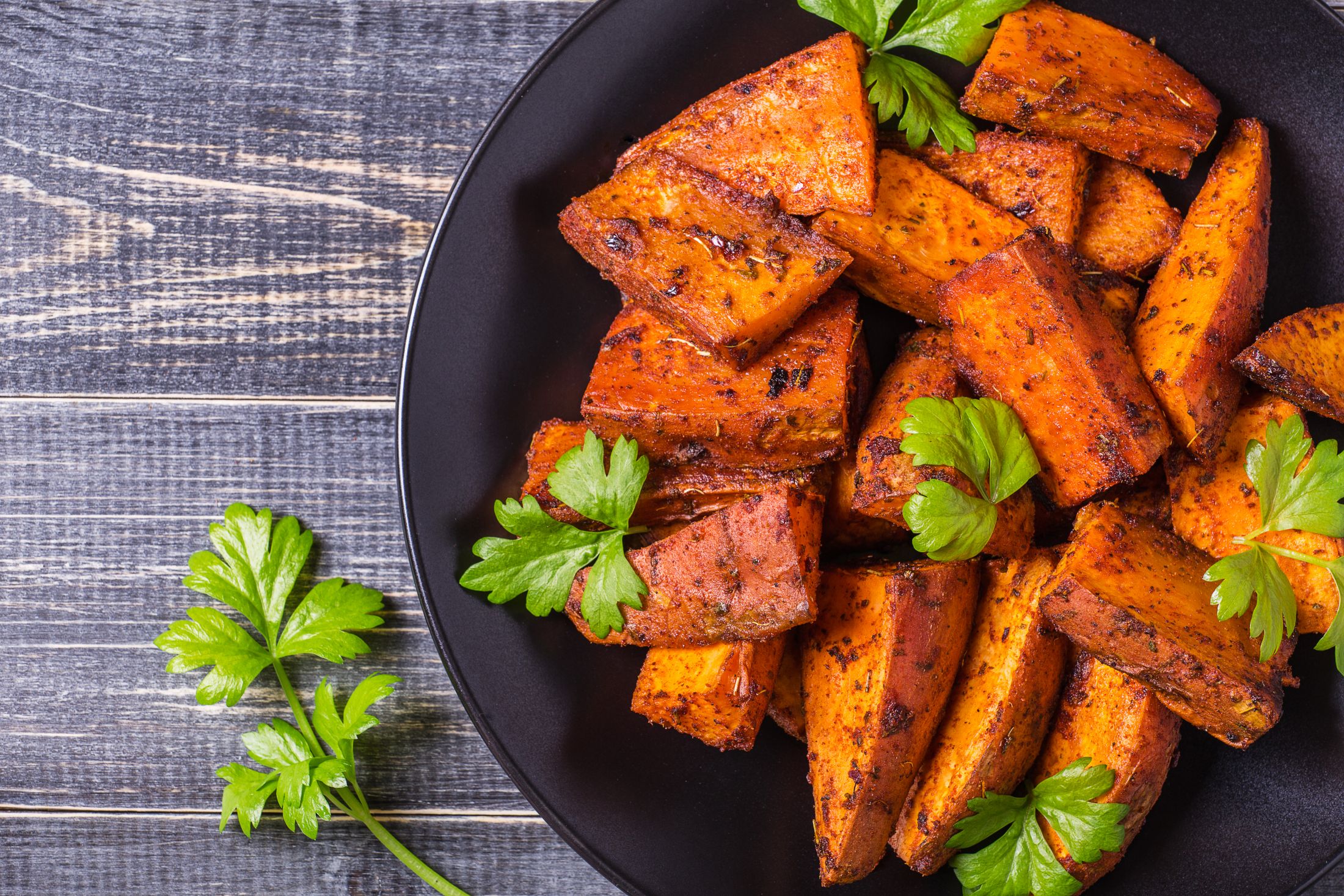 Maple Bacon Roasted Sweet Potatoes is our Office Manager Julie's Harvest Barn go to. This so simple recipe takes just minutes of prep; simply toss and pop in the oven for a great dinner side.
MAPLE BACON ROASTED SWEET POTATOES
4 sweet potatoes, peeled and cut into 1" cubes
3 Tbsp olive oil
1-2 Tbsp Halladay's Maple Bacon Dip and Seasoning Blend
Preheat oven to 375°F. Toss potatoes with olive oil and seasoning blend. Spread in single layer on cookie sheet. Roast in the oven for 30 to 35 minutes, flipping once halfway through, until potatoes are lightly browned and soft.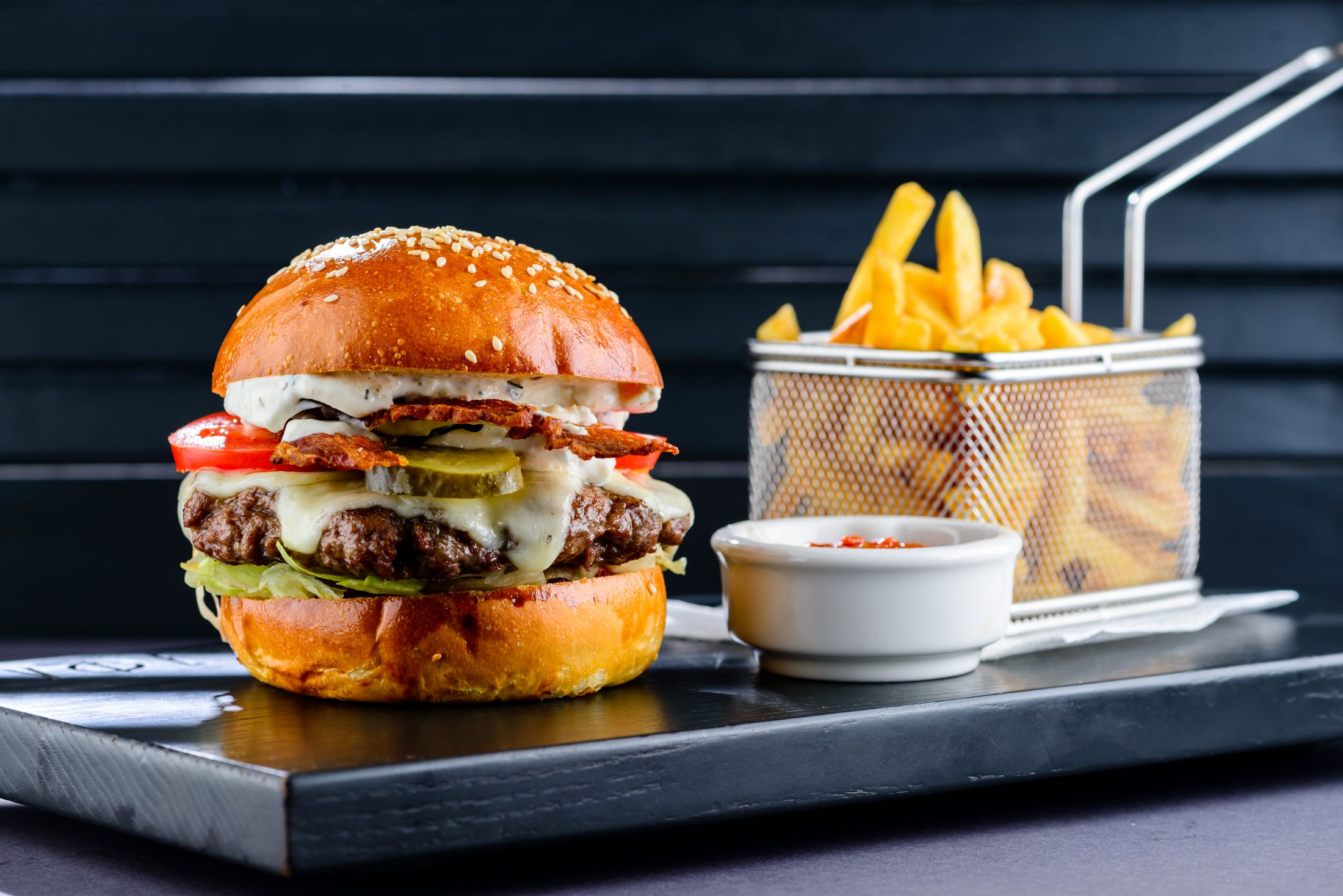 Maple Bacon added to just a bit of mayo is a great topping for burgers. Try it on some of your other favorite sandwiches such as ham and cheese or turkey. It will turn up the flavor and make a simple lunch into something special.
MAPLE BACON TOPPED ONION BURGERS
1 ½ tsp. Halladay's Maple Bacon Seasoning
¼ cup mayo
1 lb. ground beef
2 Tbsp. Halladay's Farmhouse Onion Burger Seasoning
1 egg, if desired
In a small bowl combine Maple Bacon Seasoning with mayo, set aside. In a medium mixing bowl add ground beef, egg, Farmhouse Onion Burger Seasoning, and salt and pepper to taste. Mix well and form into four patties; broil, grill or fry to desired doneness.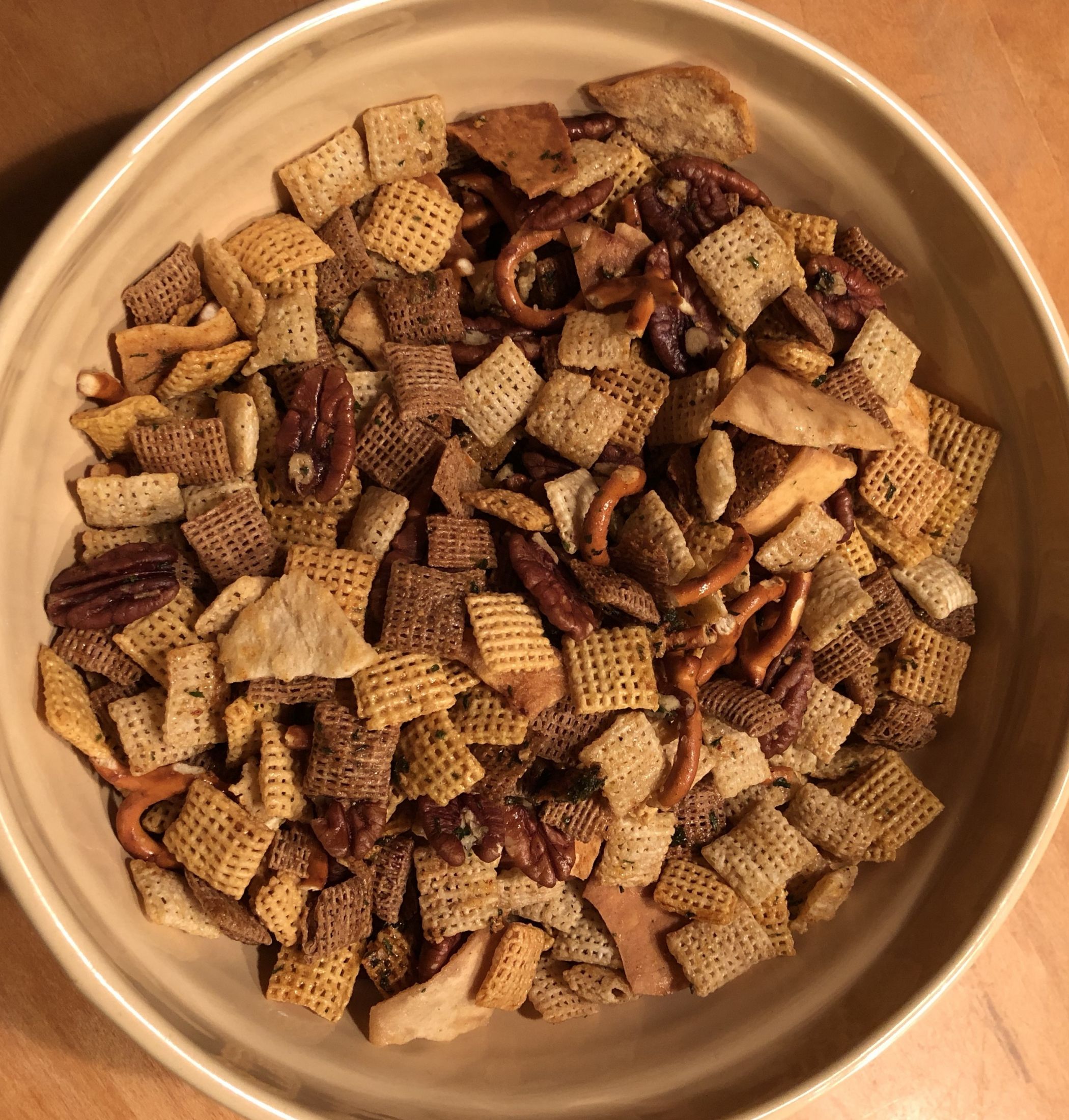 Maple Bacon Chex mix was a late-night inspiration. I love crunchy flavorful snacks. Traditional Chex Mix is addicting but is very salty and has a lot of additives. Our Maple Bacon blend added to a mix of cereals, nuts and pretzels is so tasty! With a hint of sweetness, you get all the good crunch and the smoky savory flavor that is just so good. You may need to hide this one!
MAPLE BACON CHEX MIX
2 cups Corn Chex Cereal
2 cups Wheat Chex Cereal
2 cups Rice Chex Cereal
1 cup nuts of choice
1 cup pita chips, pretzels or bagel chips, crumbled
½ stick butter
2 Tbsp. maple syrup
2 Tbsp. Halladay's Maple Bacon Seasoning
Combine cereals, nuts, and pita chips in a medium bowl. Melt butter then add maple syrup and Maple Bacon Seasoning. Pour melted butter mixture over the cereal mix, stirring as you go. Microwave mixture on high for a total of about 3 minutes; pausing to stir after each minute. Pour onto a cookie sheet and let cool. Store in a sealed container until you are ready to serve.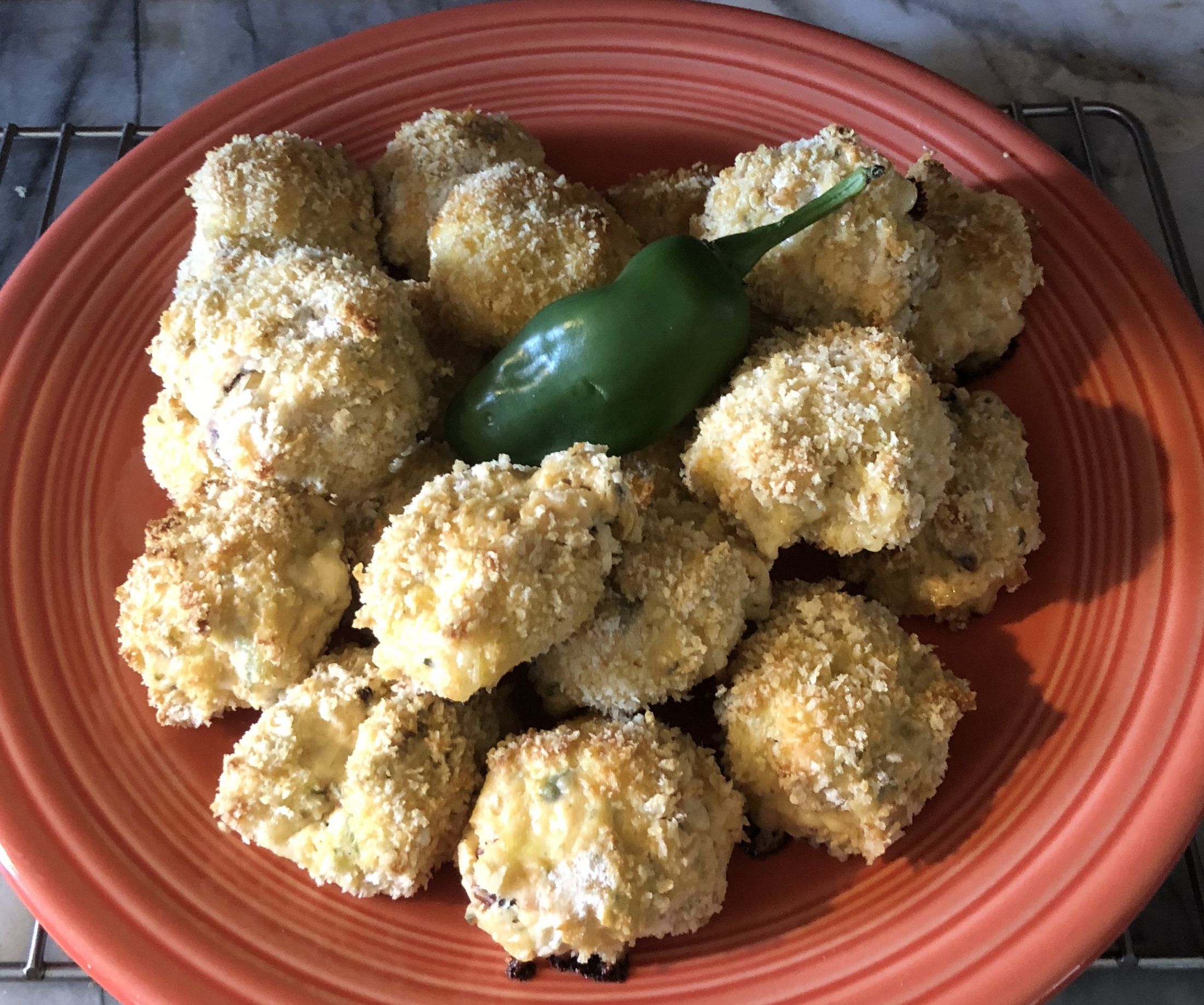 Maple Bacon Poppers are a fun and different take on the traditional popper. These are fun and easy to put together. Try this recipe and let us know if you like it.
MAPLE BACON POPPERS
Filling ingredients:
2 Tbsp. Halladay's Maple Bacon Seasoning
4 slices crisply cooked bacon, drained and chopped
2 (8 oz.) blocks cream cheese
1 cup shredded cheddar cheese
1 medium jalapeno pepper, seeded and diced.
Coating Ingredients:
1 cup flour
3 eggs, beaten
1 cup panko crumbs
Blend softened cream cheese with Maple Bacon Seasoning. Fold in cheddar cheese, cooked chopped bacon and diced jalapeno pepper. Chill for at least one hour, until firm.
Form filling mixture into small balls. Roll in flour, then egg wash, then panko crumbs. Bake at 375ĖšF for about 15 to 20 minutes, or until golden brown.
We could go on and on with recipes using this fun mix. We would love to have your recipe ideas. Get creative and have fun in the kitchen!
If you try any of these recipes, we want to see your pictures! Post to Instagram or Facebook and tag us @halladaysharvestbarn and use the hashtag #halladaysathome so we can see them.
-Kathleen Govotski, Owner Halladay's Harvest Barn