Lemon Raspberry Trifle Cup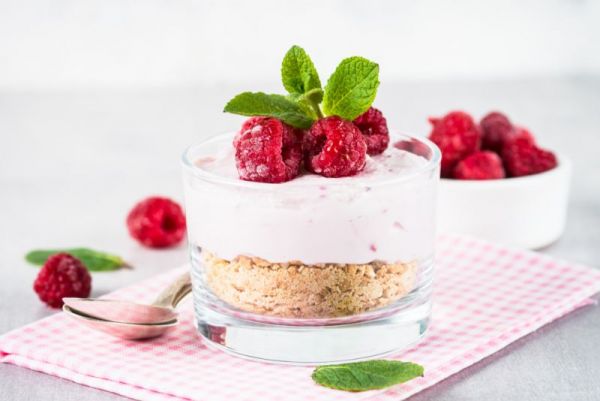 2 cups crushed vanilla wafers
4 oz. butter, melted
1 package Halladay's Lemon Raspberry Cheesecake Mix
1 (8 oz) block cream cheese, softened
1 pint heavy whipping cream, chilled
1 small container fresh raspberries
Add vanilla wafers to melted butter and toss until well blended. Set aside.
In a separate bowl, combine Lemon Raspberry Cheesecake mix with softened cream cheese and chilled heavy cream. Whip until mixture is stiff.
In small cocktail or dessert glasses, or small canning jars, layer buttered vanilla wafers and cheesecake mixture. Garnish with fresh raspberries. Chill at least 2 hours before serving.