Vermont Classic Green Bean Casserole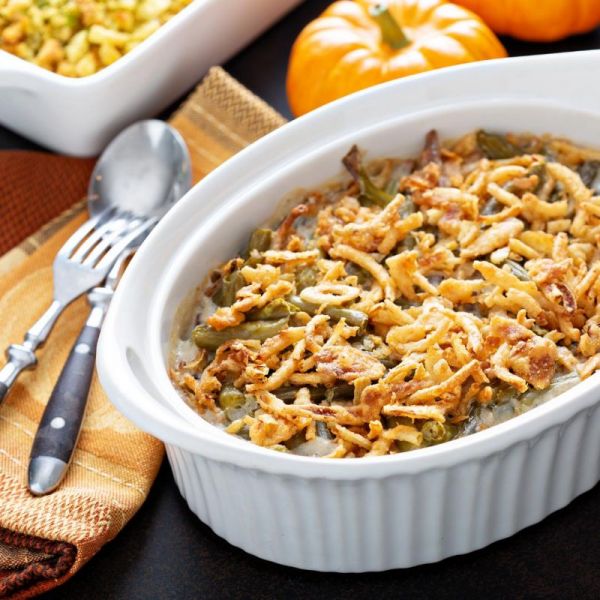 6 Tbsp. butter, separated
1 onion, halved and sliced
1/2 lb. breakfast sausage
12 oz. mushrooms, thinly sliced
1 1/2 Tbsp. Halladay's Roasted Garlic & Rosemary Seasoning
4 Tbsp. flour
3 cups whole milk
Salt and pepper to taste
1 lb. green beans, cooked
1 1/2 cups French's fried onions
Preheat oven to 350°F. Melt 2 Tbsp. of butter in a large skillet over medium heat. Add onion and sausage. Cook until tender, stirring occasionally. Add mushrooms and Roasted Garlic & Rosemary seasoning, cook until golden. Transfer to a bowl.
In the same skillet, melt remaining 4 Tbsp. of butter over medium heat. Whisk in flour and cook until golden, about 2 minutes. Gradually whisk in milk, then season with salt and pepper. Bring to a simmer and cook until thickened, about 4 minutes.
Combine cooked green beans, sausage and onion mixture, and sauce, in your favorite casserole dish. Bake until hot and bubbly, about 30 minutes. Top with fried onions and heat another 5 minutes.