Everything Bagel Crusted Salmon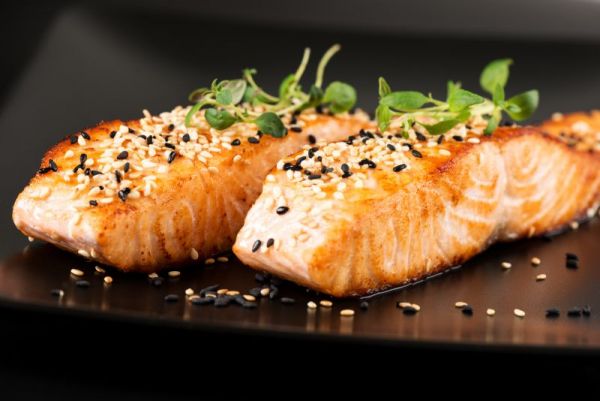 2 Tbsp Halladay's Everything Bagel Seasoning
1 lb Salmon Filet
1 lb Asparagus, or veggie of choice
½ tsp salt, for added veggies
Preheat oven to 450F. Add parchment paper or silicone liner to a baking sheet. Spray lightly with non-stick spray.
Add the Salmon Filet (skin side down) on the baking sheet and sprinkle the Salmon with the Everything Bagel Seasoning. Pat lightly to make sure it sticks
Add the asparagus spears to the baking sheet. Make sure to snap or trim off tough ends of the asparagus. Sprinkle with salt. Bake for approximately 12 minutes.