Yummy Holiday Sides
11/11/2022
We love to keep the staff happy at Halladay's! This week we hosted our "Staffgiving" turkey dinner. We added a challenge for each staff member to come up with a delicious side dish that incorporated one of our Harvest Barn Seasoning Blends. We were thrilled with how excited everyone was, conversation started buzzing and the list filled up with what everyone was bringing.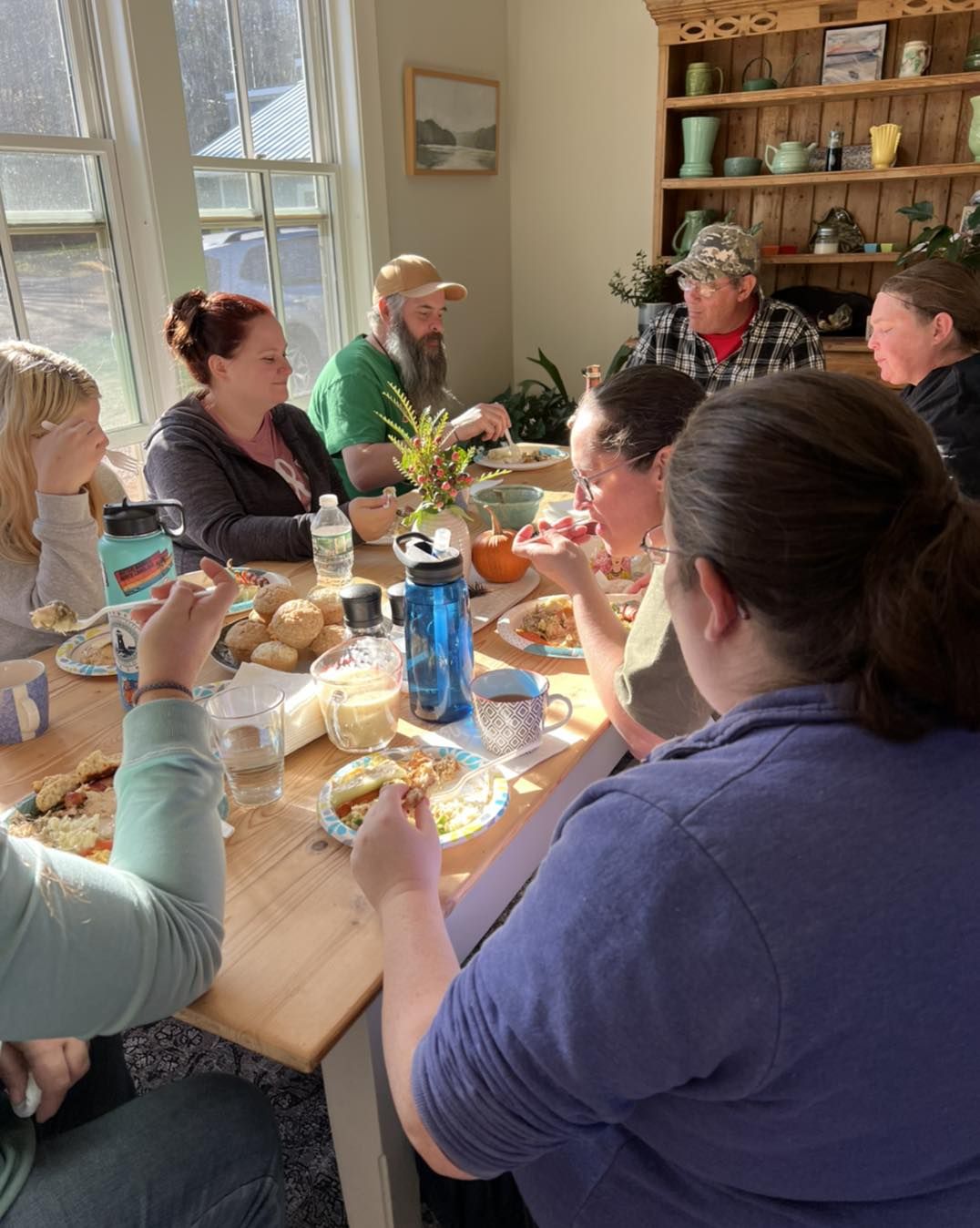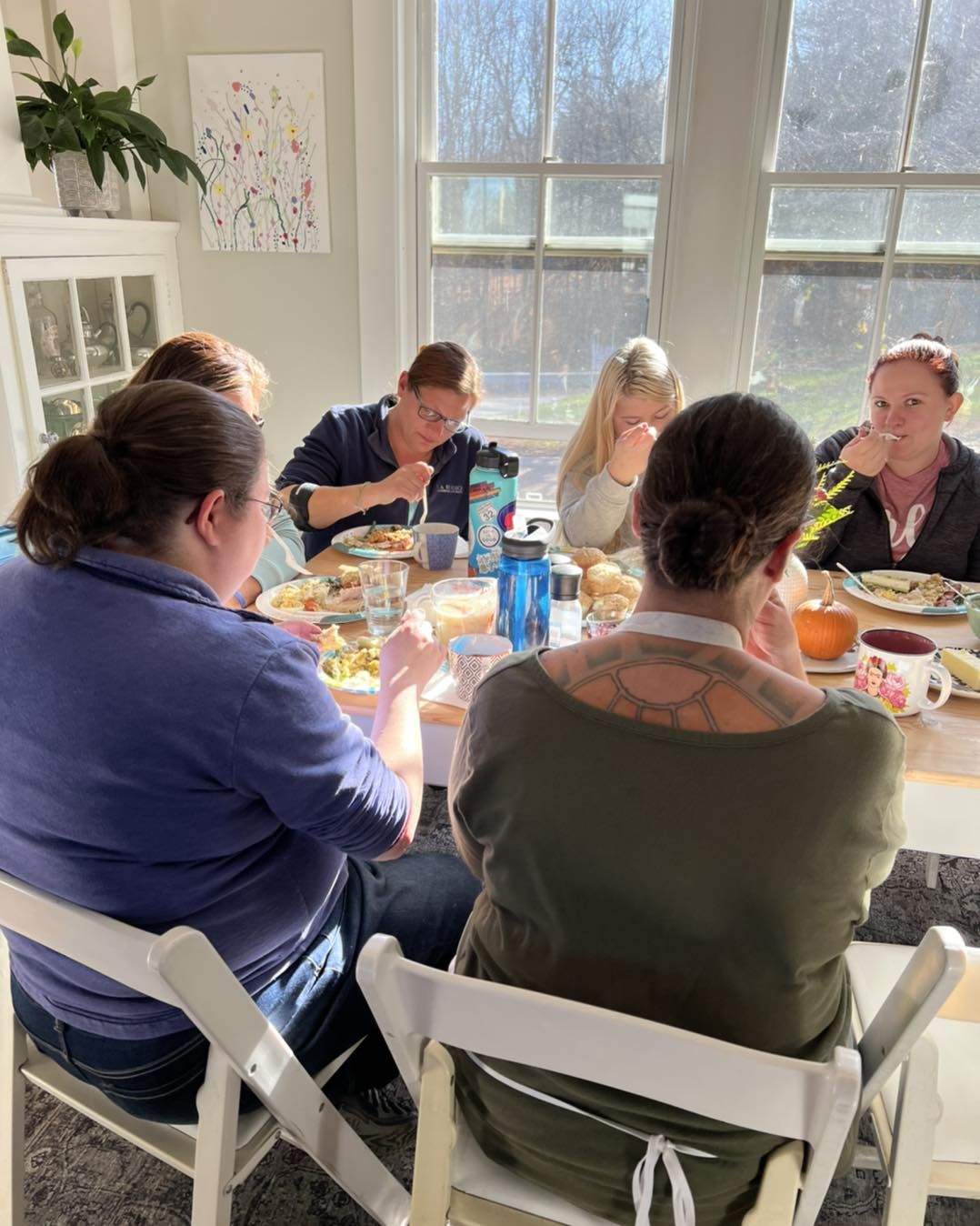 We cooked a giant turkey and enjoyed everyone's creative dishes. The blog this week includes a sampling of some of our favorites. Thanks to Grace for making the Spiked Mulled Cider that added an extra fun touch to our lunch. It was tough returning to work after eating so much turkey, sides, and desserts!
We fed 12 people with most of these recipes and had some leftovers for the neighbors. If you are having a small gathering you could cut the recipes in half.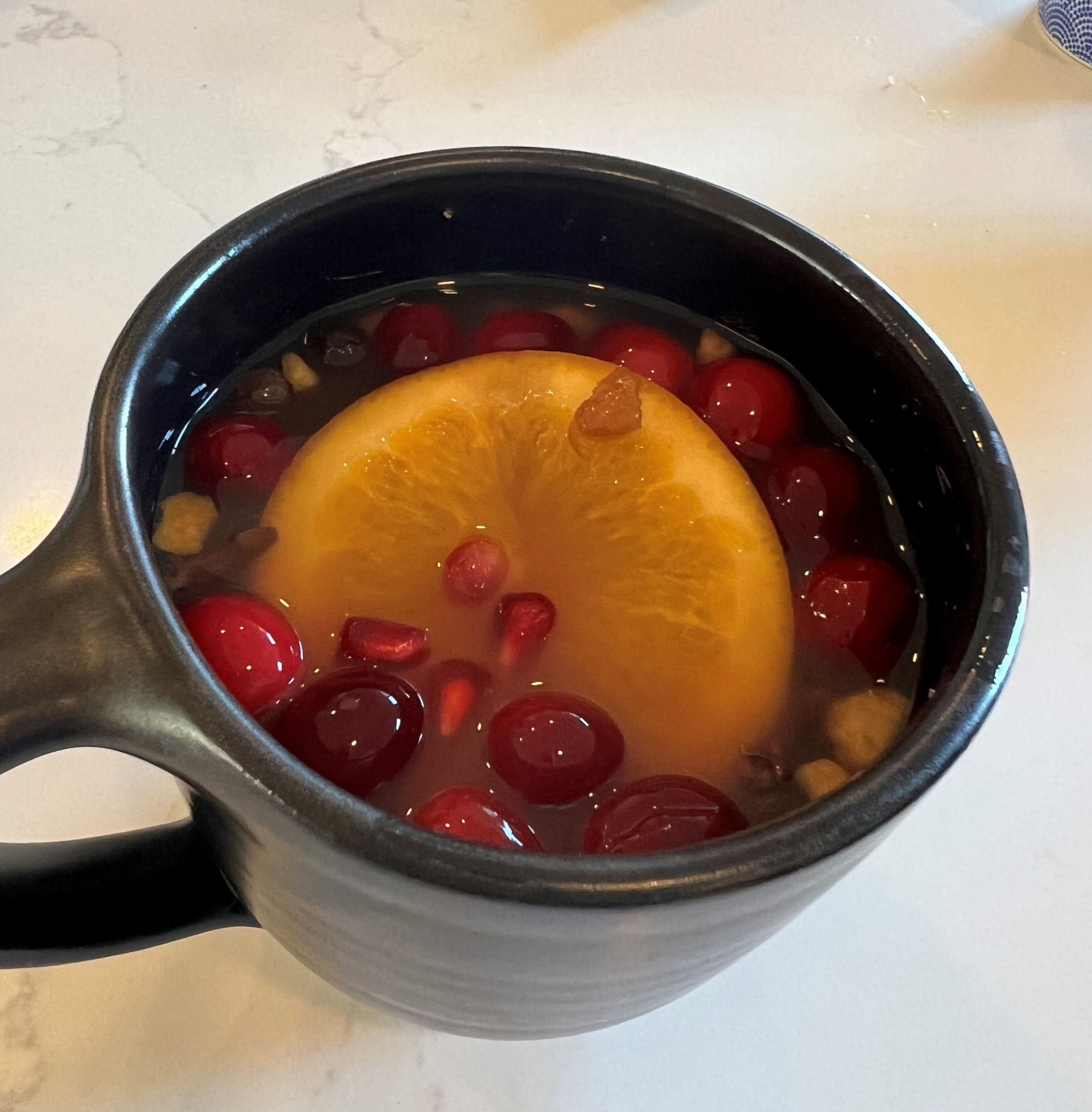 GRACE'S SPECIAL SPIKED CIDER
˝ package Halladay's Cider Mulling Mix
1 gallon apple cider
1 orange, sliced
1 apple, sliced
1 cup cranberries
Seeds from one pomegranate
1 ˝ cups whiskey or rum of choice, optional
Add all ingredients to a crockpot, heat on low for at least 4 hours.
---
CHEDDAR ALE MASHED POTATOES
These cheddar ale mashed potatoes have just enough flavor to be interesting without taking away from the turkey, stuffing and sides.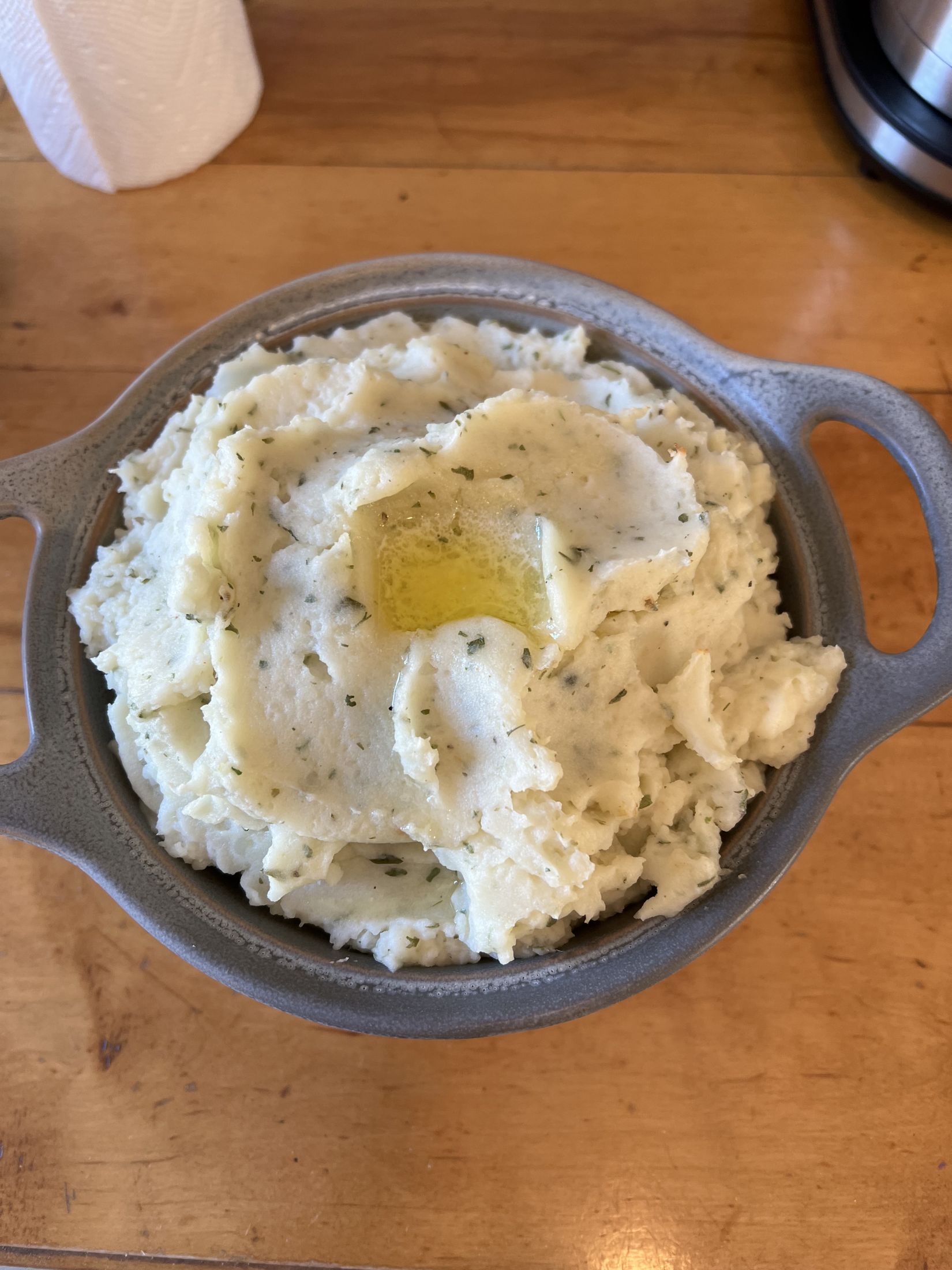 5 lbs. potatoes
1 package Halladay's Harvest Barn Cheddar Ale Dip & Seasoning Blend
3 Tbsp butter
1 cup sour cream (you could lighten this with Greek Yogurt)
˝ cup shredded cheddar cheese
Salt and pepper to taste
Peel and boil the potatoes until tender; drain. Mash with remaining ingredients.
---
Ah, the battle of the green bean casseroles. I love fresh green beans cooked without too much fuss but some of the family love the traditional Campbells Soup version. We have included an updated version of both of these.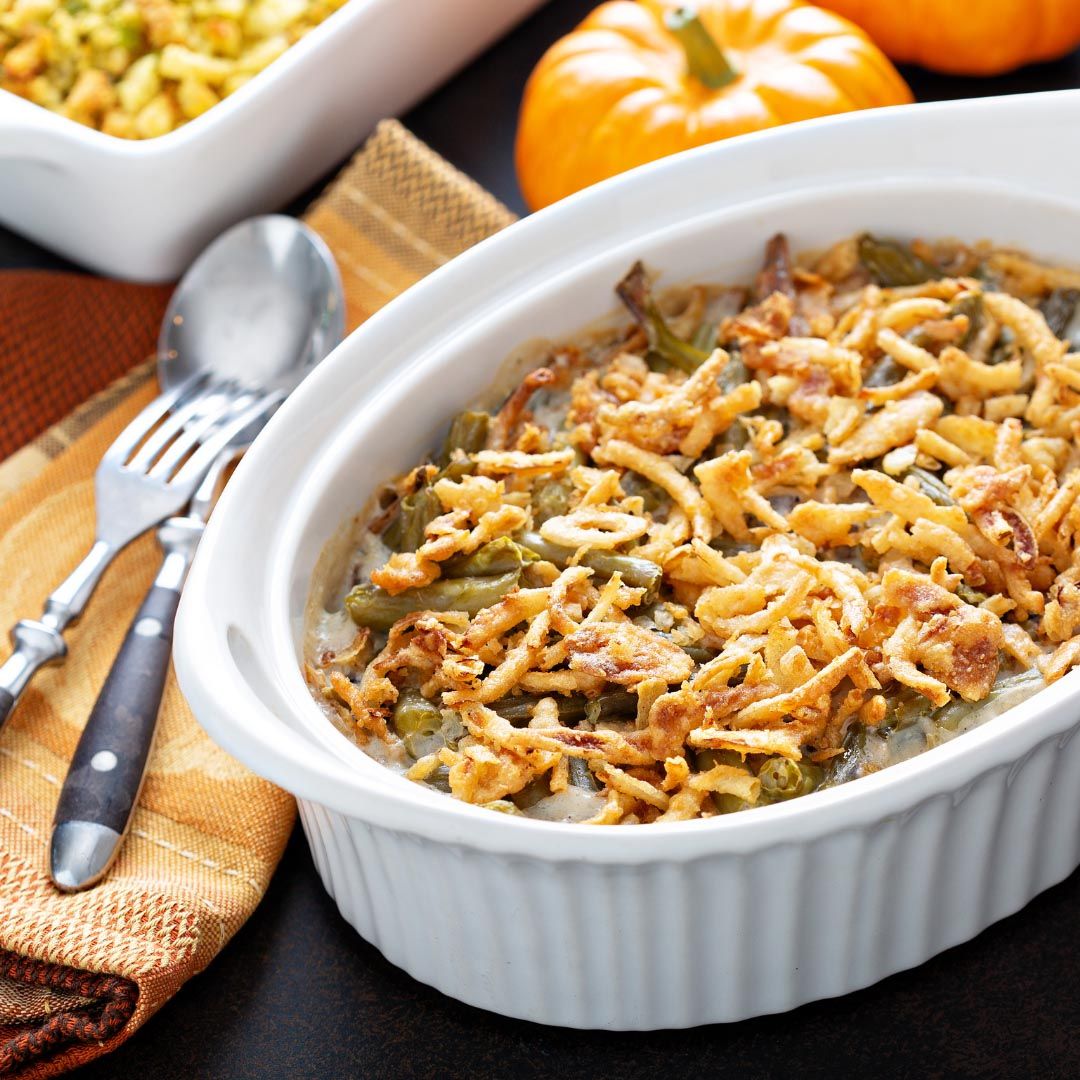 MABLE BACON GREEN BEAN CASSEROLE
4 (14.5 oz) cans French cut green beans.
2 (10.5 oz) cans cream of mushroom soup
1 cup milk
2 Tbsp Halladay's Harvest Barn Maple Bacon Dip & Seasoning Blend
1 container Fried Onion Strings
Preheat oven to 350°F.  Drain green beans and spread them into an 8x12" baking dish or round casserole dish.
In a separate bowl, combine the cream of mushroom soup, milk and Maple Bacon Seasoning, mix until well incorporated. Pour mixture over the top of the green beans. Add ⅓ of the fried onions, mix well.
Bake at 350°F for 25 minutes. Add the remaining onions to the top and bake for an additional 5 to 10 minutes, or until golden.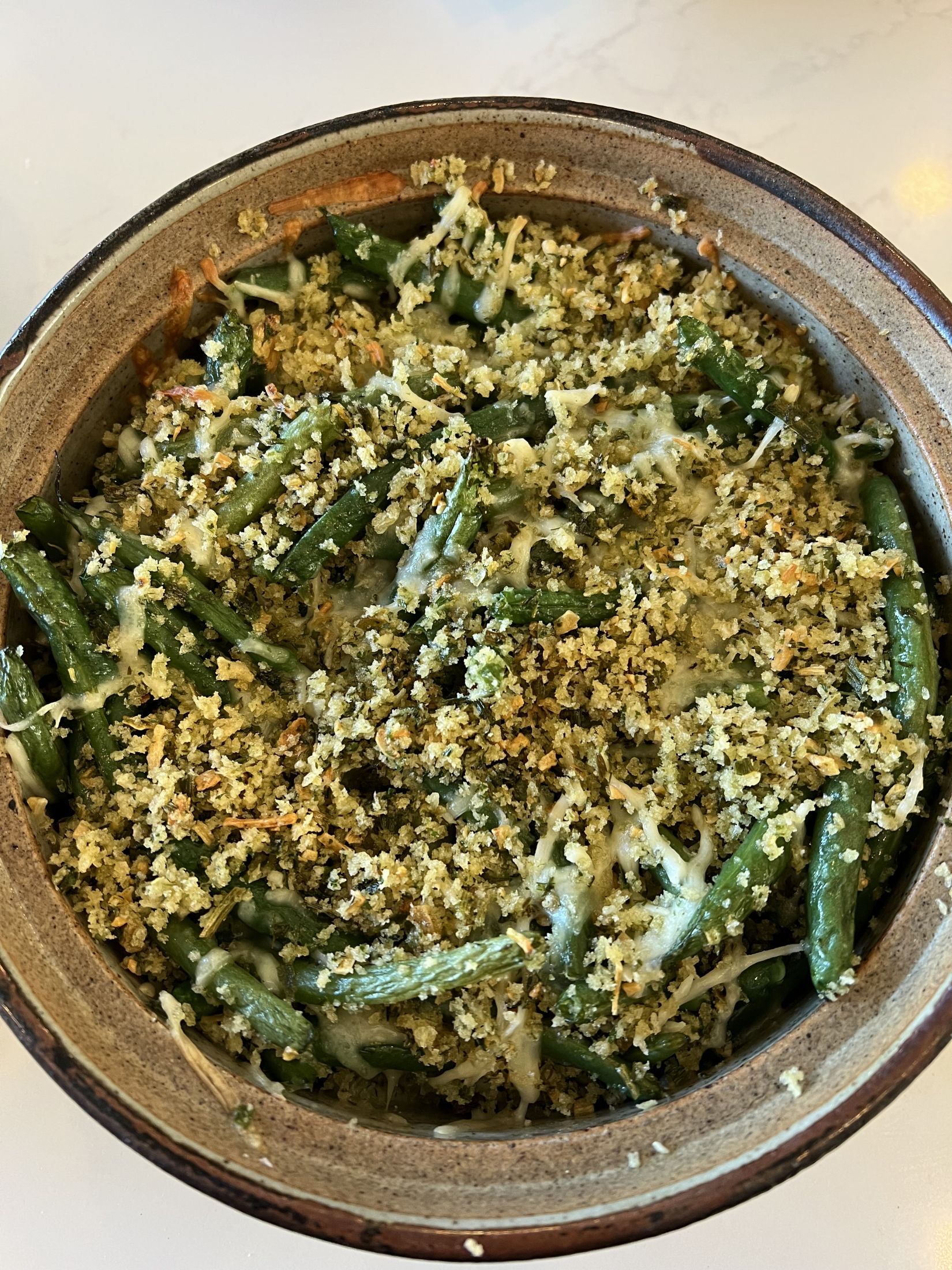 DECONSTRUCTED FRENCH ONION GREEN BEAN CASSEROLE
2 lbs tender young green beans, ends trimmed
1 cup panko crumbs
3 Tbsp butter
2 Tbsp Halladay's Harvest Barn Farmhouse 5 Onion Dip and Seasoning Blend
˝ cup shredded cheddar cheese
Steam green beans until tender. Add 1 Tbsp butter to cooked beans, sprinkle with salt and pepper and add to a casserole dish.
Melt remaining 2 Tbsp butter in a sauté pan, add in Onion Seasoning then fold in panko crumbs. Saute until lightly browned. Sprinkle over the green beans. Top with cheddar cheese and pop in the oven for a few minutes just until the cheese melts.
Enjoy!
If you try any of these recipes, we want to see your pictures! Post to Instagram or Facebook and tag us @halladaysharvestbarn and use the hashtag #halladaysathome so we can see them.
 -Kathleen Govotski, Owner Halladay's Harvest Barn