You Had Me At Bacon!
10/28/2022
Last year we introduced our Maple Bacon Dip and Seasoning Blend. It instantly became one of our top three sellers. Our fans seem to be obsessed with anything and everything bacon! We have been hard at work in our test kitchen expanding on this line. We use an all-natural smoke flavor as the base which means we do not harm any cute little pigs, and the flavor is great. It's a win-win! Don't tell your meat obsessed friends, we promise they won't miss the real thing!
On the blog this week we are featuring a few of our very favorite bacon inspired recipes. Some have added bacon, others just rely on the delicious flavor in our blends.
BLUE RIBBON MAPLE BACON CHILI
Although we have featured this recipe in its own blog and in several posts, our Maple Bacon Chili remains one of our very favorite and most made recipes. It takes a bit of time and extra ingredients but it is so delicious and well worth the end result. It has taken the blue-ribbon prize in all 3 chili cookoffs it was entered in. Justin is the creator of this amazing chili!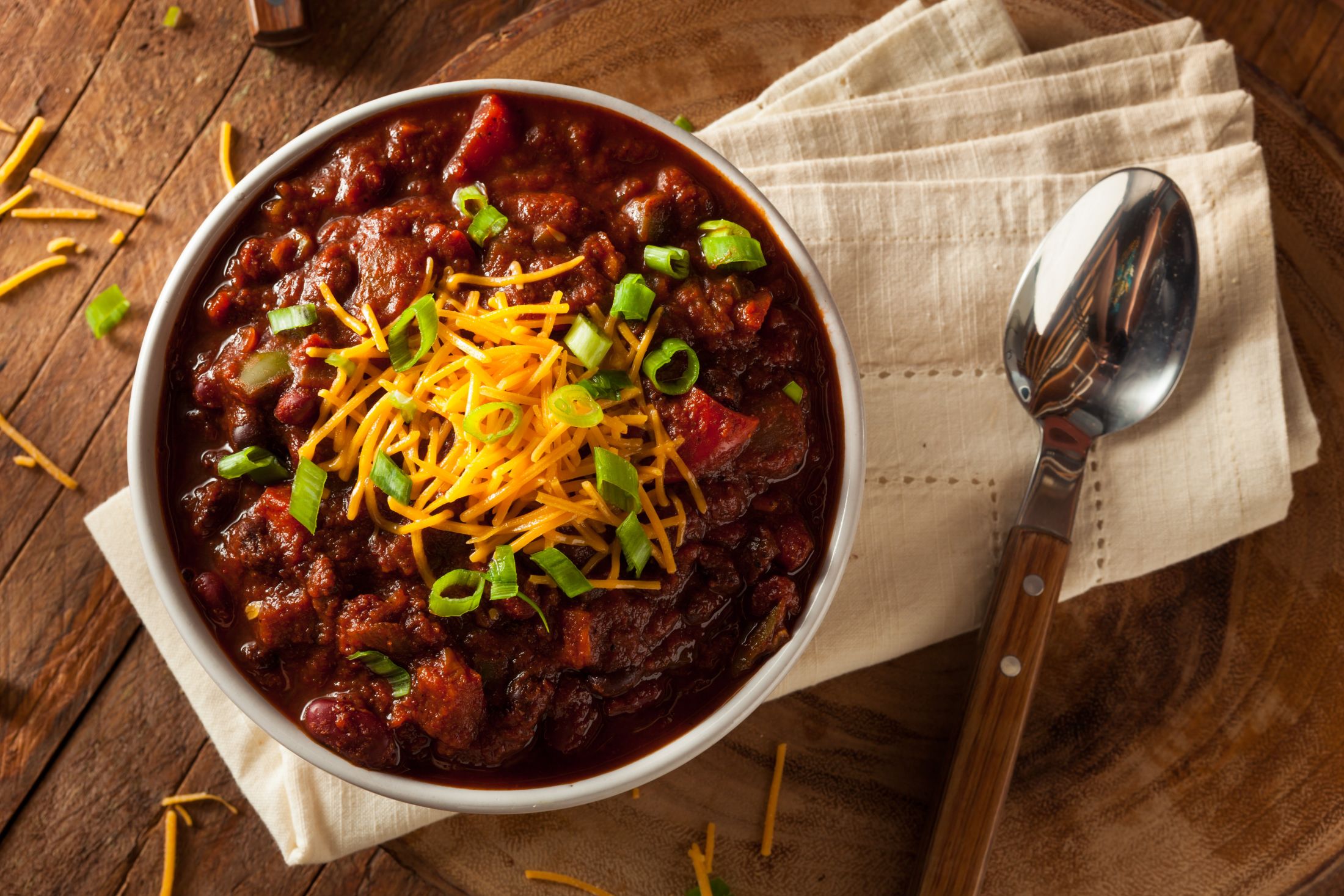 1 Tbsp. canola oil
4 strips of bacon, diced
1 lb. ground beef
1 lb. ground spicy Italian sausage
1 large white onion, diced
2 Tbsp. apple cider vinegar
2 cups water
1 (8 oz.) can tomato sauce
1 (28 oz.) can crushed tomatoes
1 (15 oz.) can black beans, drained and rinsed
1 (15 oz.) can red kidney beans, drained and rinsed
¼ cup maple syrup
3 Tbsp. Halladay's Farmhouse Chili Seasoning
3 Tbsp. Halladay's Maple Bacon Seasoning
1 cup dark beer or ½ cup of bourbon, optional
Heat a large stock pot over medium heat. Add oil, bacon and onion and sauté until onions and bacon are lightly cooked and browned.
Add ground beef and sausage, cook until completely browned and no pink remains. Stir occasionally to break up meat.
Add all remaining ingredients, scraping up browned bits from the bottom of the pan. Reduce heat and simmer for at least 30 minutes until flavors are well combined.
Serve with sour cream, green onions, cheddar cheese, crisp crumbled bacon or desired toppings
MAPLE BACON ROASTED SWEET POTATOES
Try our Maple Bacon Roasted Sweet Potatoes for a quick side. These are our office manager Julie's favorites, they are so simple and delicious and are always a hit.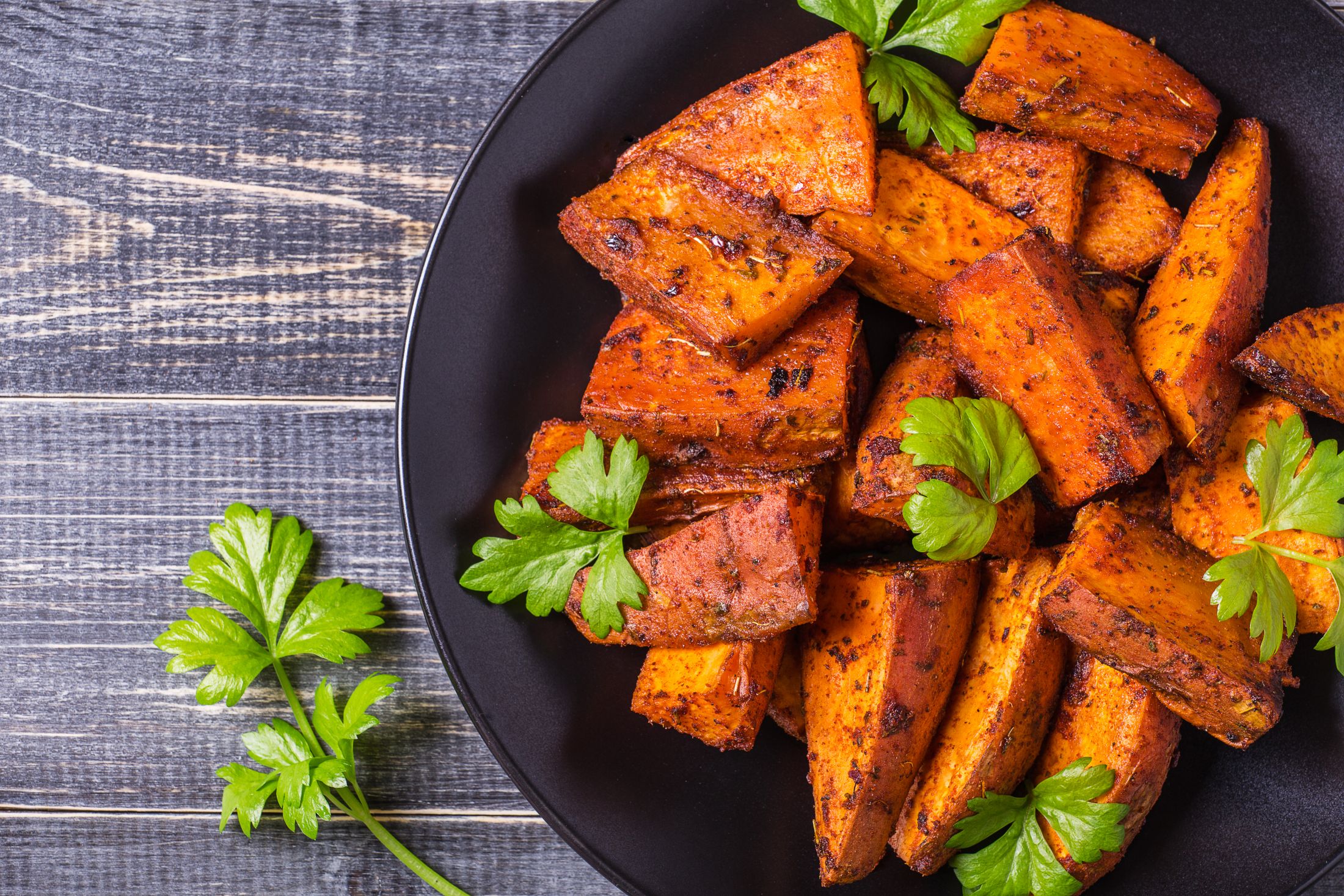 4 sweet potatoes, peeled and cut into 1" cubes
3 Tbsp olive oil
1-2 Tbsp Halladay's Maple Bacon Dip and Seasoning Blend
Preheat oven to 375°F. Toss potatoes with olive oil and seasoning blend. Spread in single layer on cookie sheet. Roast in the oven for 30 to 35 minutes, flipping once halfway through, until potatoes are lightly browned and soft.
MAPLE BACON DEVILED EGGS
Deviled eggs have been a staple at gatherings for years. They always seem to disappear first. Our Maple Bacon Deviled Eggs have just the right amount of flavor to elevate this traditional appetizer in a modern way.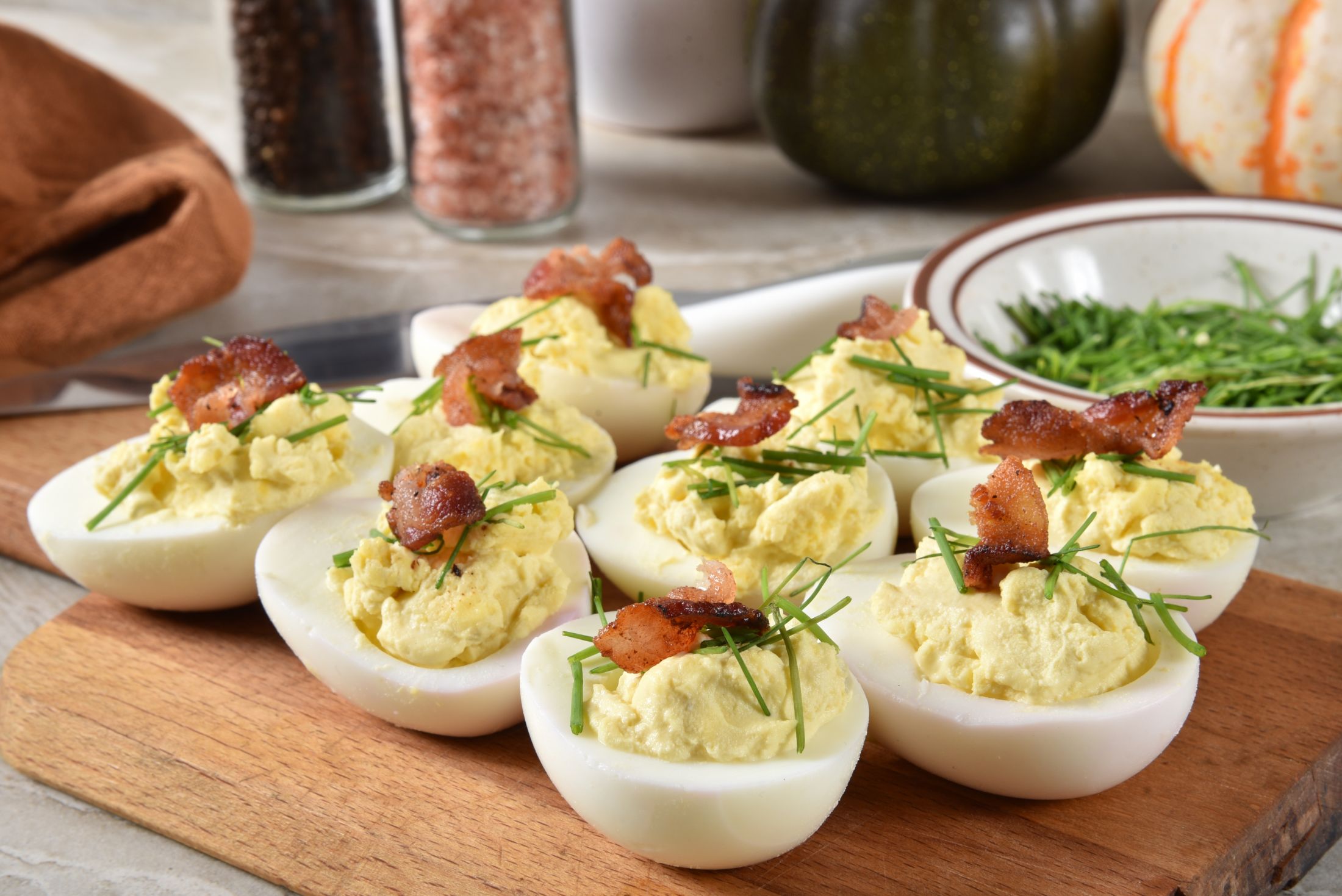 6 eggs, hard boiled and peeled
1 to 2 Tbsp. Halladay's Maple Bacon Seasoning
3 Tbsp. mayo
1 Tbsp. white or apple cider vinegar
Salt and pepper to taste
2 pieces of bacon, crisply cooked and crumbled, for garnish (optional)
Cut cooked eggs in two, removing the yolks and setting aside the whites. Crush yolks with a fork, add Halladay's Maple Bacon Seasoning, mayo, vinegar, salt and pepper to taste. Fill egg whites with yolk mixture. Sprinkle cooked bacon crumbles on top, if desired.
MAPLE BACON POPPERS
Maple Bacon Poppers are a fun appetizer. They have a little heat and a touch of sweetness for the perfect bite. We think you will love them as much as we do!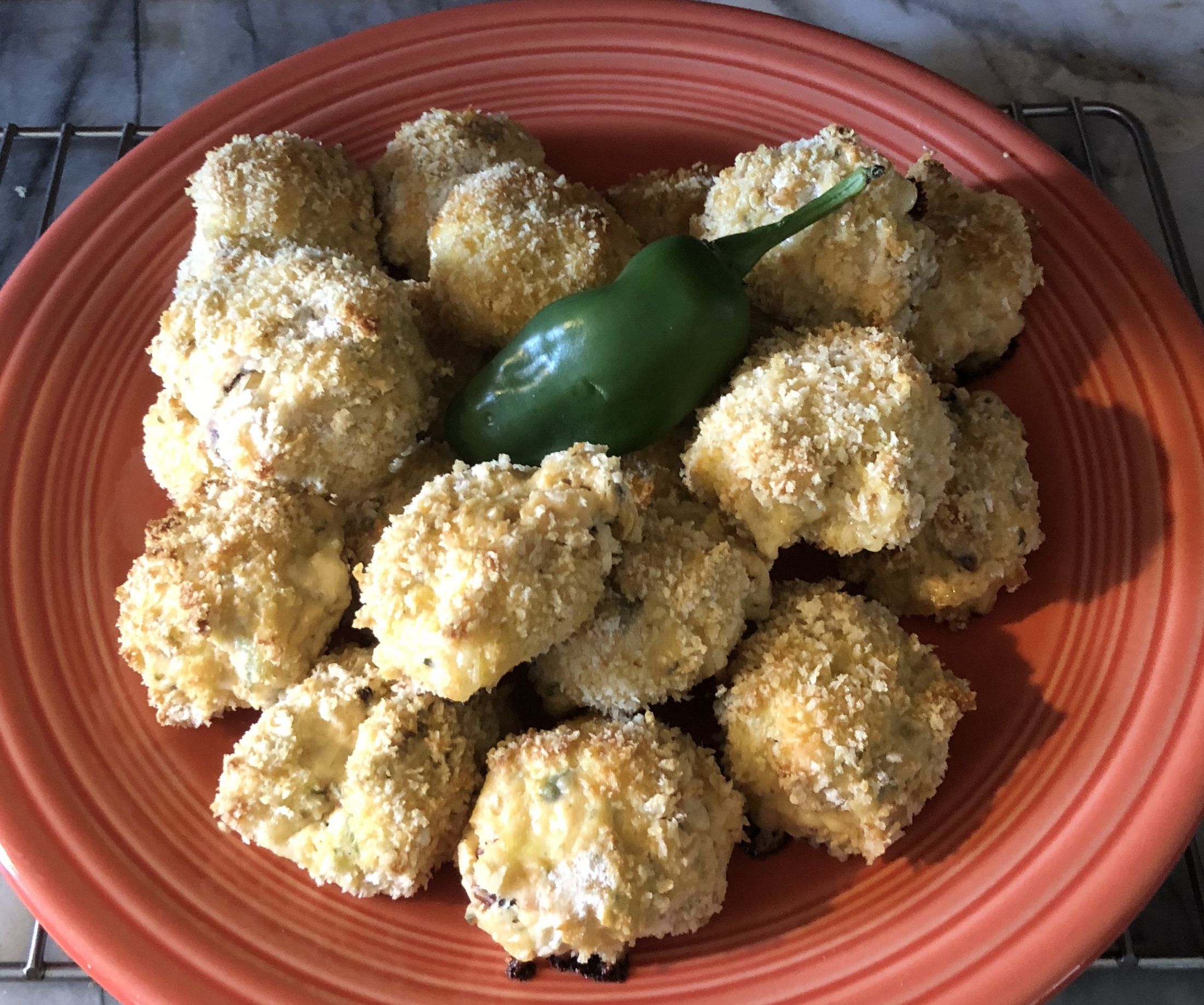 Filling ingredients:
2 Tbsp. Halladay's Maple Bacon Seasoning
4 slices crisply cooked bacon, drained and chopped
2 (8 oz.) blocks cream cheese
1 cup shredded cheddar cheese
1 medium jalapeno pepper, seeded and diced.
  Coating Ingredients:
1 cup flour
3 eggs, beaten
1 cup panko crumb
Blend softened cream cheese with Maple Bacon Seasoning. Fold in cheddar cheese, cooked chopped bacon and diced jalapeno pepper. Chill for at least one hour, until firm.
Form filling mixture into small balls. Roll in flour, then egg wash, then panko crumbs. Bake at 375ËšF for about 15 to 20 minutes, or until golden brown.
If you try any of these recipes, we want to see your pictures! Post to Instagram or Facebook and tag us @halladaysharvestbarn and use the hashtag #halladaysathome so we can see them.
 -Kathleen Govotski, Owner Halladay's Harvest Barn