Tips for Tasty Juicy Burgers
06/26/2022
Summer is the perfect time for some juicy burgers fresh off the grill. On today's blog we are sharing our best tips to barbeque the most flavorful burgers that are not dried out and overcooked.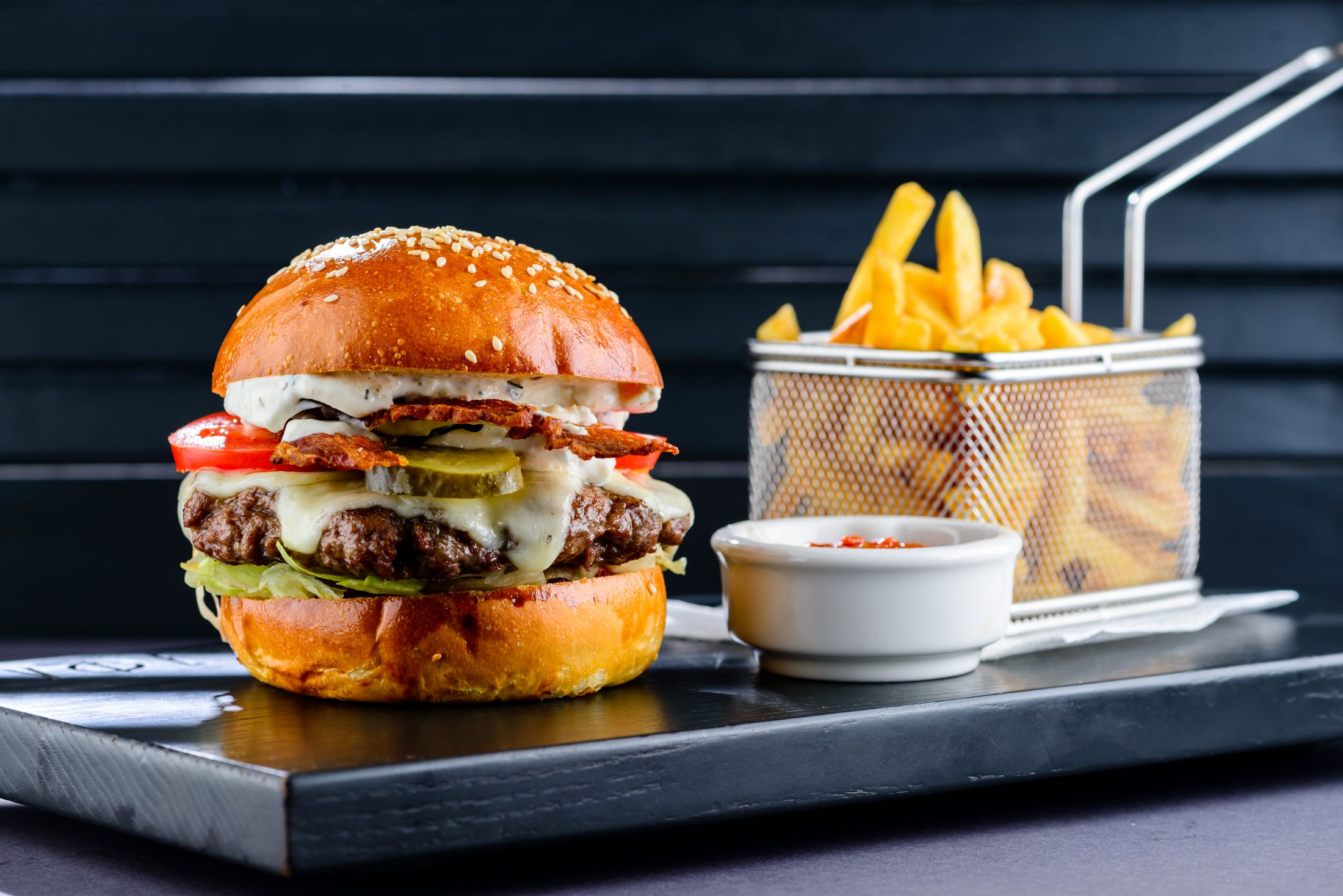 It is hard to guess on the done level of burgers. Digital meat thermometers are inexpensive and are a great way to really tell whether your burgers are ready to come off the grill. Just guessing sometimes leads to overcooked burger bricks!
TEMPERATURES
Rare:                        120°F  -  125°F
Medium Rare:          130°F  -  135°F
Medium Well:           150°F  -  155°F
Well Done:               160°F  -  165°F
BURGER GRILLING & SERVING TIPS
80/20 is the best ground beef mix for juicy burgers

Step it up a notch with grass fed local beef

Brioche buns are the boss for burgers

Add a dollop of mayo to your raw burger for extra moistness

Add an ice cube to the center of your beef patty before cooking

Clean your grill with an onion to add flavor

Add one of Halladay's delicious Burger Blends for the best burger!

For turkey burgers add a grated carrot or small zucchini, feta cheese, and Harvest Barn seasoning (cook on tinfoil on the grill)
---
Top your burger with our new Vermont Special Sauce or Maple Bacon Mayo!
⅓ cup sour cream or Greek yogurt
⅓ cup mayo
⅓ cup ketchup
1 Tbsp Halladay's Vermont Special Sauce Seasoning
Combine all ingredients, mix well. Use for a dipping sauce or burger dressing.
MAPLE BACON MAYO
1 ½ tsp. Halladay's Maple Bacon Seasoning
¼ cup mayo
Combine all ingredients; mix well. Use as a delicious condiment for your burgers.
---
Add some delicious flavor to your burgers! All of our burger blends add great flavor to really step up a plain burger.
If you try any of these recipes, we want to see your pictures! Post to Instagram or Facebook and tag us @halladaysharvestbarn and use the hashtag #halladaysathome so we can see them.
-Kathleen Govotski, Owner Halladay's Harvest Barn