Summer Picnic Boards
05/28/2021
Grazing on yummy appetizers is always my favorite part of a party. Why not skip the barbeque and cooking after guests have arrived. Make a giant tray of delicious food to snack on and sit back and enjoy the party. Prep your fruits, vegetables, and cheeses the day before to make assembly quick and easy the day of the gathering.  
You can assemble your picnic board on a sheet pan, in a shallow basket, on a pretty board, or even in muffin tins. If your picnic is off site, cover the whole thing in tinfoil to keep it in place or put it in a plastic tote with a cover to carry it safely to your destination.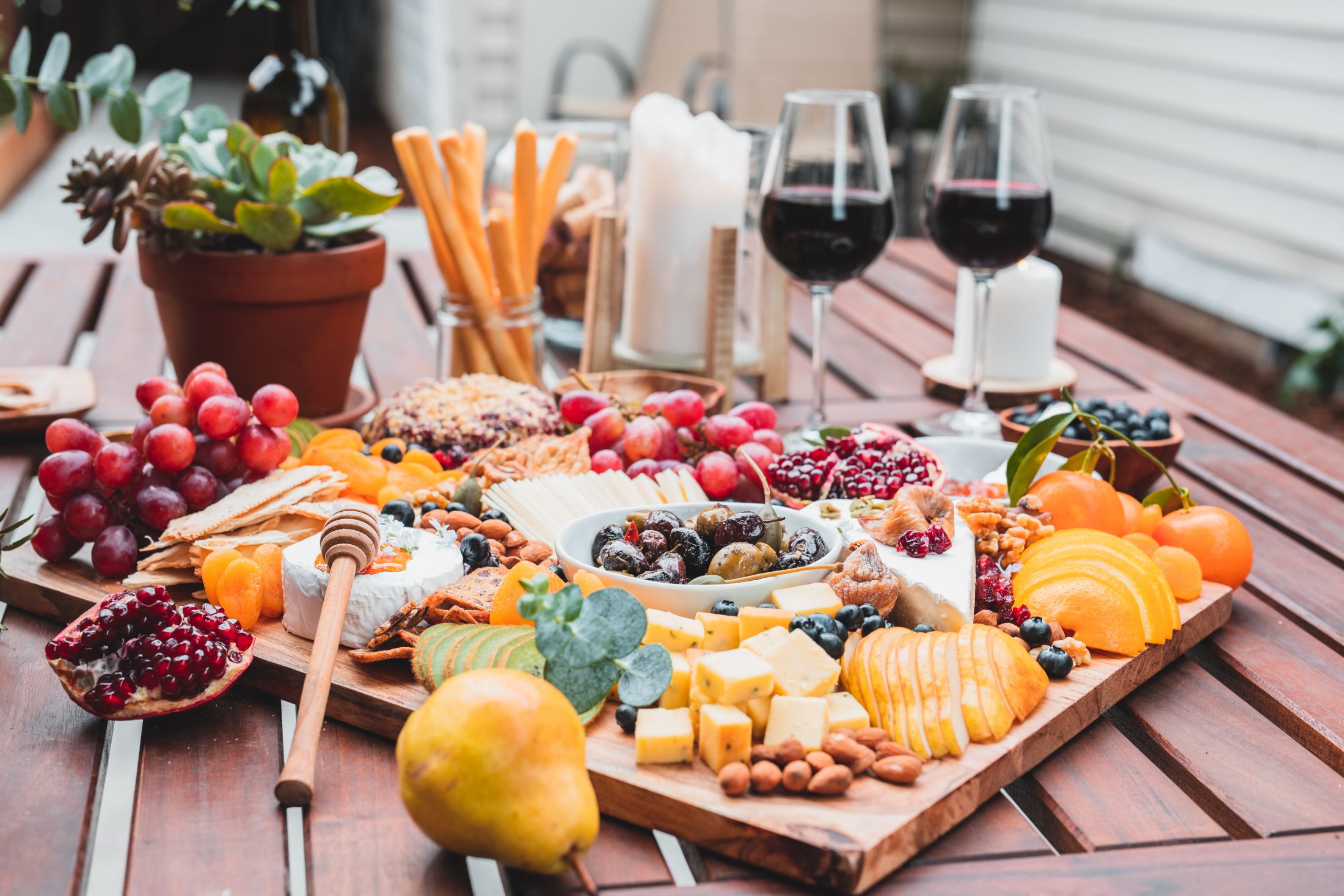 To assemble your picnic board:
Place 3 bowls on your picnic board, pan, or basket.

Arrange cured meats, cheeses, fresh vegetables, pickles, and olives around the bowls.

Cut fresh fruit such as watermelon, strawberries, cherries and pineapple into bite sized pieces and place them in a corner of the board.

Add French bread, crackers, chips or pretzels at the last minute before serving.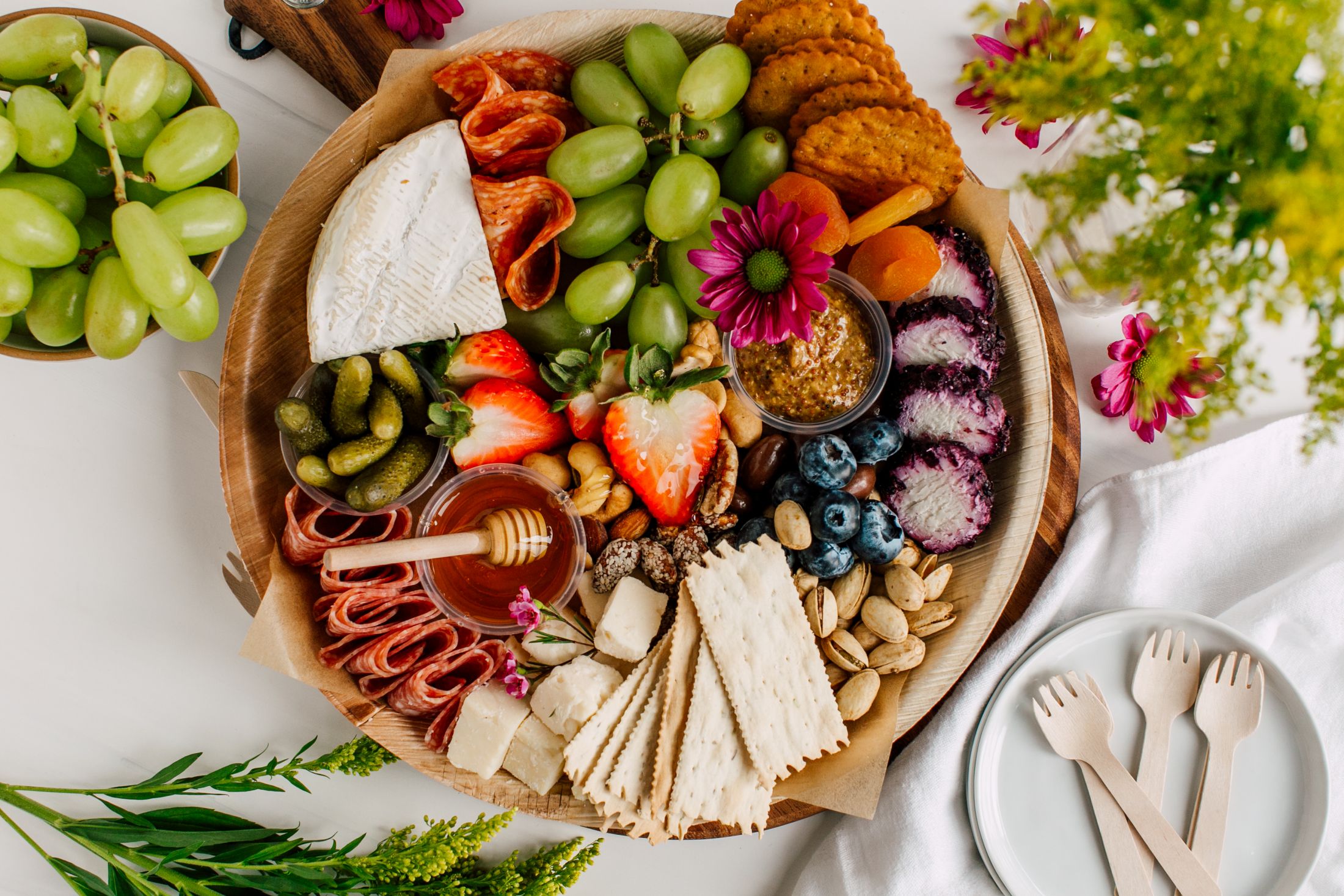 Here are some of our favorite additions for your summer picnic boards:
MAPLE BACON EGG SLIDERS
Cut hard boiled, peeled eggs in half lengthwise
Add a piece of crisply cooked bacon and some lettuce on top of one of the egg halves
Spread the other half with some mayo mixed with our Maple Bacon Dip mix
Put the two halves together and spear with a toothpick to hold them together
FRUIT DIP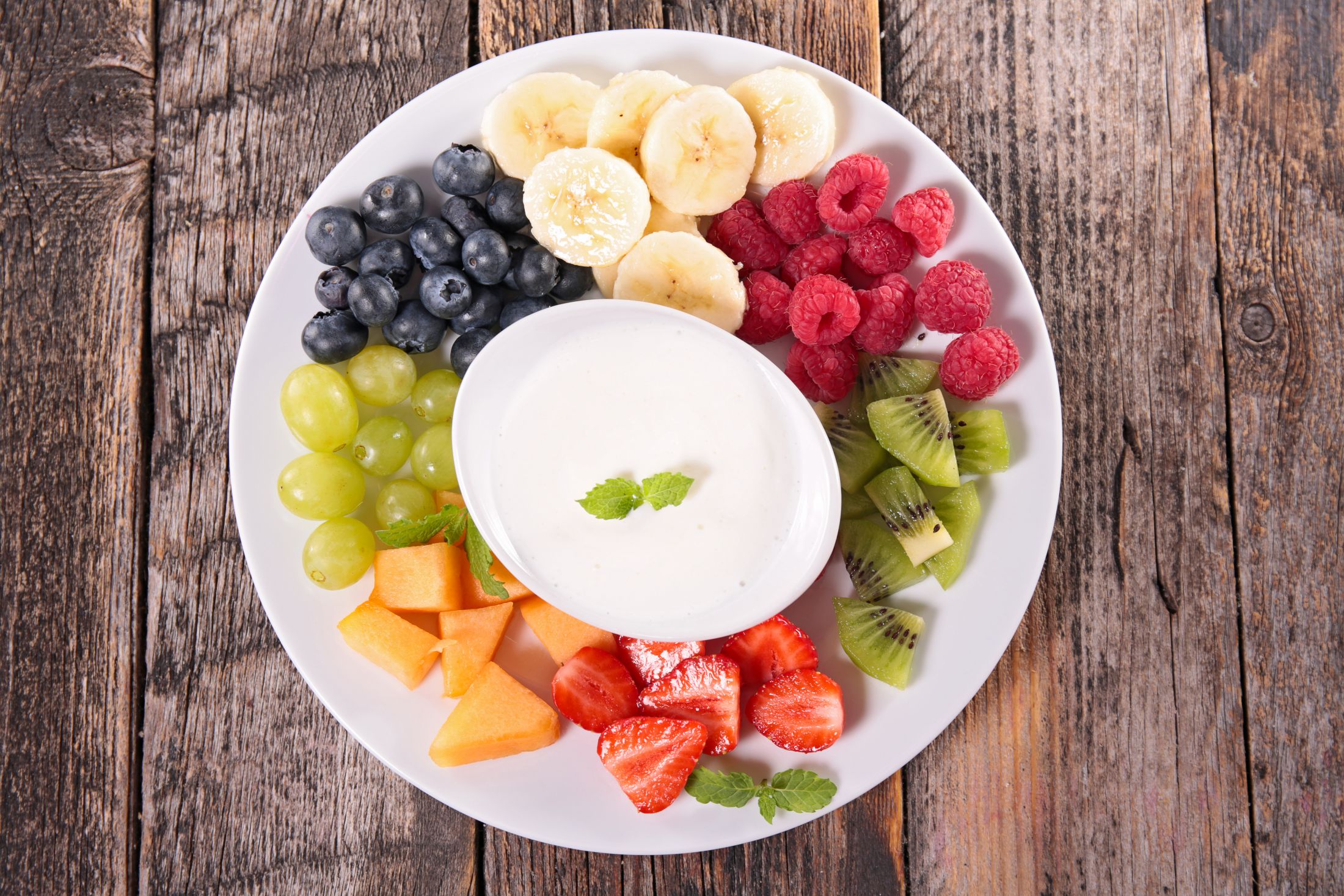 1 cup Greek yogurt

½ cup Cool-Whip or freshly whipped cream (optional)

2 Tbsp Halladay's Harvest Barn Lemon Drop, Lemon Raspberry, or Sea Salted Caramel Cheesecake Mix
Mix all ingredients together; place in small bowl in the fruit section of the board
FARM MARKET VEGGIE DIP
This dip is one of our favorites, and it is so easy to customize. Add freshly chopped bell peppers, carrots, water chestnuts or other veggies for added flavor and crunch!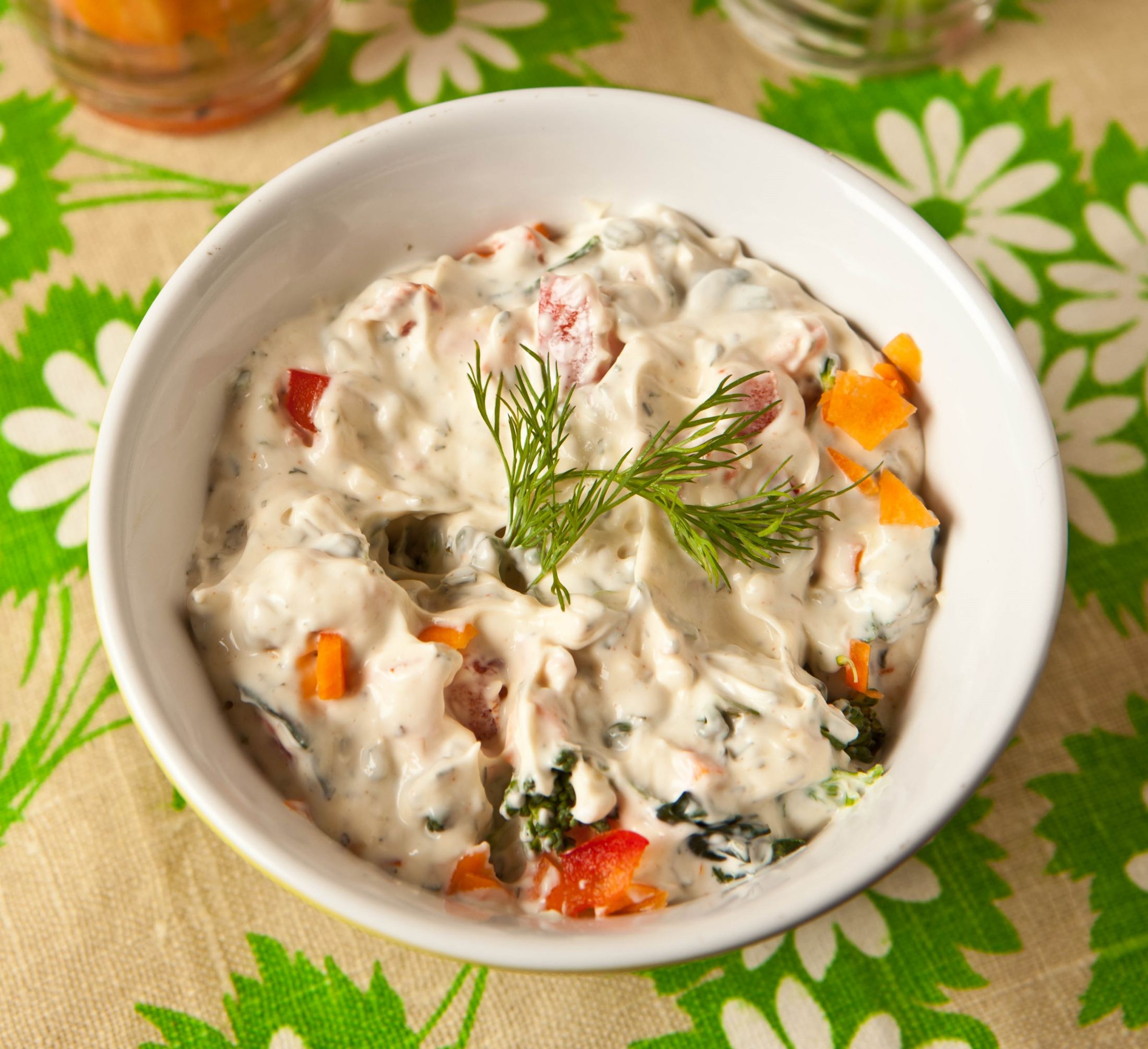 1 to 2 Tbsp Halladay's Harvest Barn Farm Market Veggie Dip

1 cup sour cream or Greek yogurt

½ cup mayo

½ cup drained and defrosted frozen spinach, squeezed dry
Mix all ingredients together and place in one of the bowls on the picnic board.
MAPLE BACON CHEX MIX
Something crunchy is always great to much on. Our Maple Bacon Chex Mix is both a bit sweet and salty and has great crunch. Place a bowl of this on your tray and it will disappear quickly.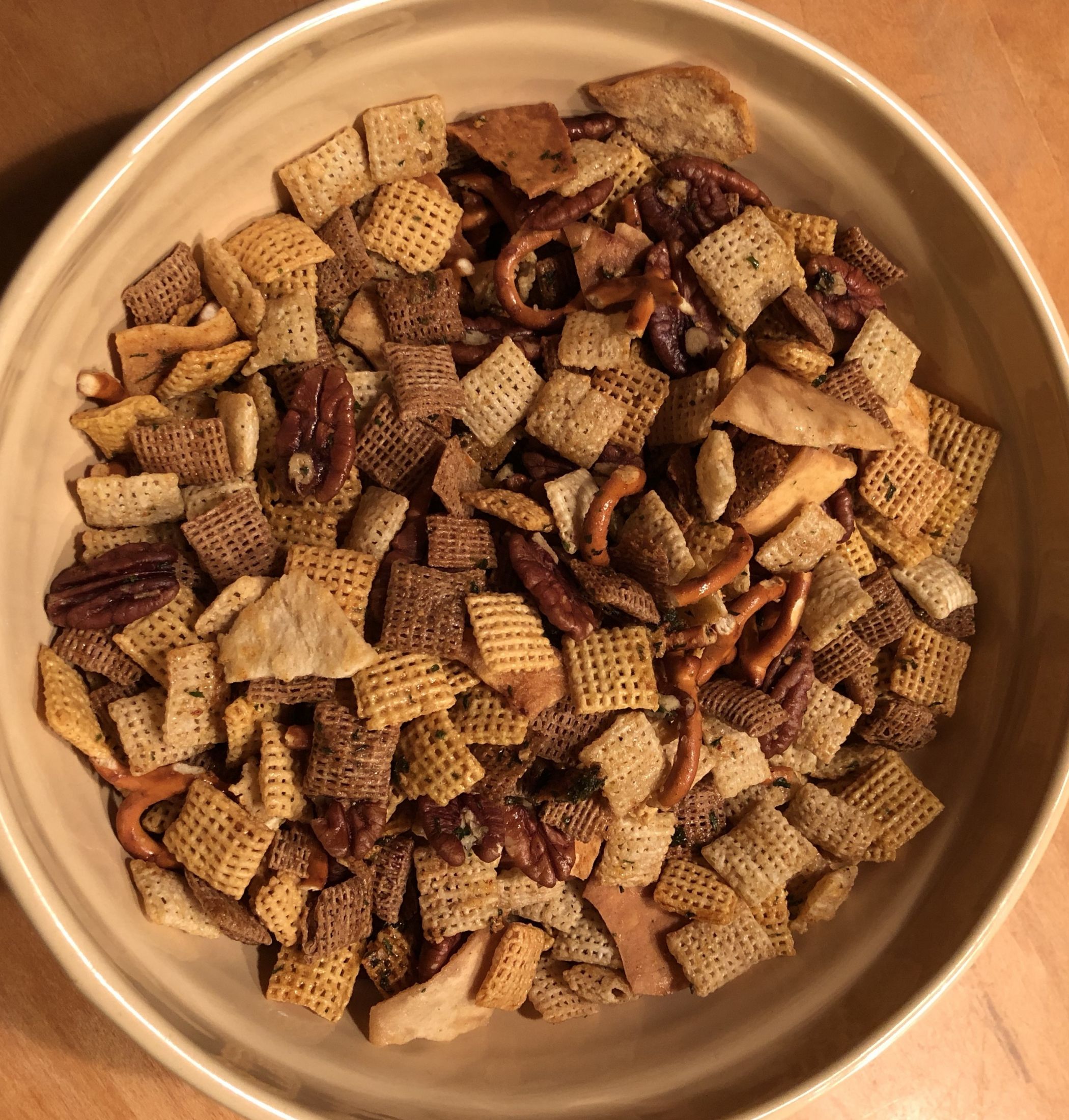 2 cups Corn Chex Cereal

2 cups Wheat Chex Cereal

2 cups Rice Chex Cereal

1 cup nuts of choice

1 cup pita chips, pretzels or bagel chips, crumbled

½ stick butter

2 Tbsp. maple syrup

2 Tbsp. Halladay's Maple Bacon Seasoning
Combine cereals, nuts, and pita chips in a medium bowl. Melt butter then add maple syrup and Maple Bacon Seasoning. Pour melted butter mixture over the cereal mix, stirring as you go. Microwave mixture on high for a total of about 3 minutes; pausing to stir after each minute. Pour onto a cookie sheet and let cool. Store in a sealed container until you are ready to serve.
SALTED CARAMEL BROWNIES
Cut these brownies into one or two bite sized squares. Add them to a corner of your board or make a dessert board with the brownies and the fresh fruit dip and selection of cut up fruits.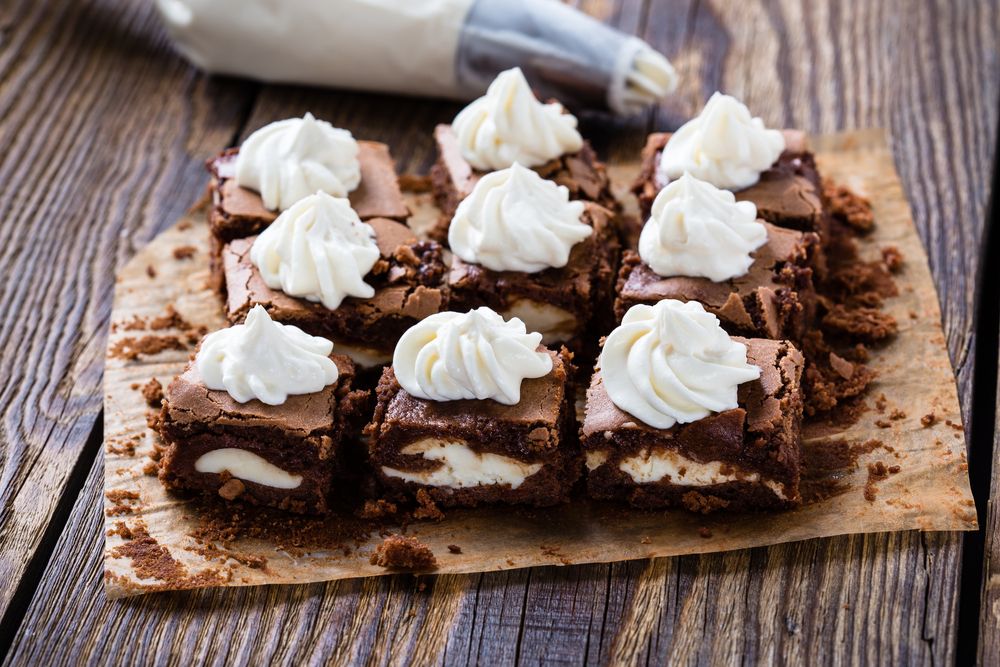 1 package brownie mix

1 package Halladay's Sea Salted Caramel Cheesecake

1 (8 oz.) bar cream cheese, softened

1 (8 oz.) container Cool Whip or 8 oz. whipped cream
Prepare brownies according to package directions and let cool. Blend cheesecake mix with cream cheese; fold in Cool Whip. Spread mixture over brownies or pipe onto individual brownie squares.
If you try any of these recipes, we want to see your pictures! Post to Instagram or Facebook and tag us @halladaysharvestbarn and use the hashtag #halladaysathome so we can see them.
-Kathleen Govotski, Owner Halladay's Harvest Barn