Simple Chili Recipes to Warm up Your Weekend!
10/15/2020
Chili is such a great cool weather comfort food. Serve it with some Harvest Barn Beer Bread, crusty French bread, cornbread or even on a baked potato as a whole hearty dinner! Top with some sour cream, Greek yogurt, cheddar cheese, or crumbled corn chips to really add to the flavor.
Halladay's has taken the guesswork out of making chili by creating two chili mixes with flavorful combinations of spices that are perfectly balanced to create a great batch of chili in minutes. Our Farmhouse Chili Seasoning is mild but packed with good complex flavors, while our Firehouse Chili packs a bit more of a punch!
We have created several variations on our basic recipe to keep things interesting!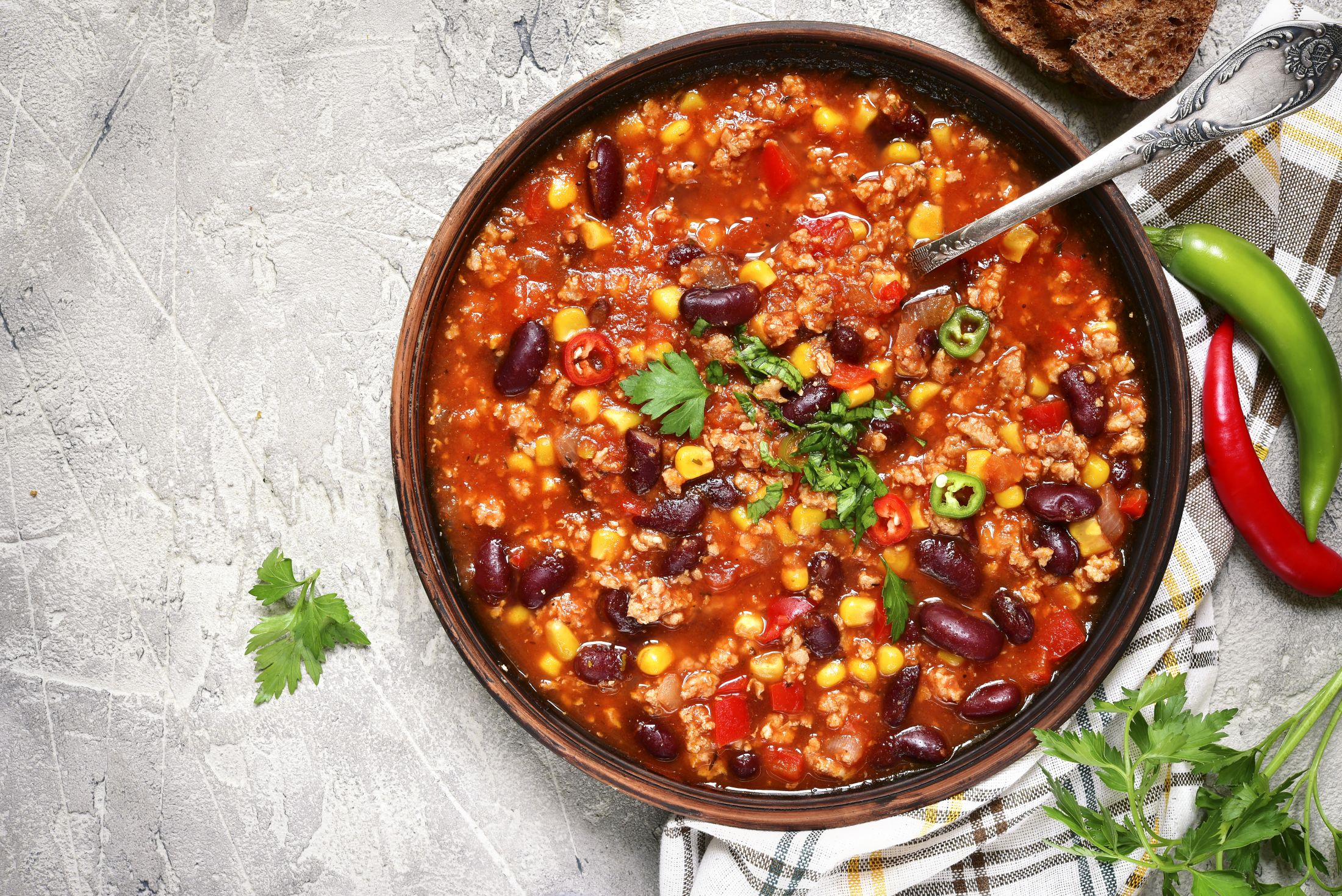 BASIC CHILI RECIPE
1 ˝ lbs ground beef
1 small onion, chopped
1 package Halladay's Farmhouse Chili Seasoning
1 (15 oz) can crushed tomatoes
2 (15 oz) cans red kidney beans or black beans, drained and rinsed
1 cup of dark beer, optional
Brown ground beef and drain fat. Sauté onion and add to beef. Add Halladay's Chili Seasoning contents, crushed tomatoes and beans. Add beer if desired. Simmer for 30 minutes or until all flavors are well developed.
Top with sour cream, shredded cheese and crumbled corn chips if desired.
VEGETARIAN OPTION
Swap in TVP (Textured Vegetable Protein) for the beef, and add chopped red peppers if desired.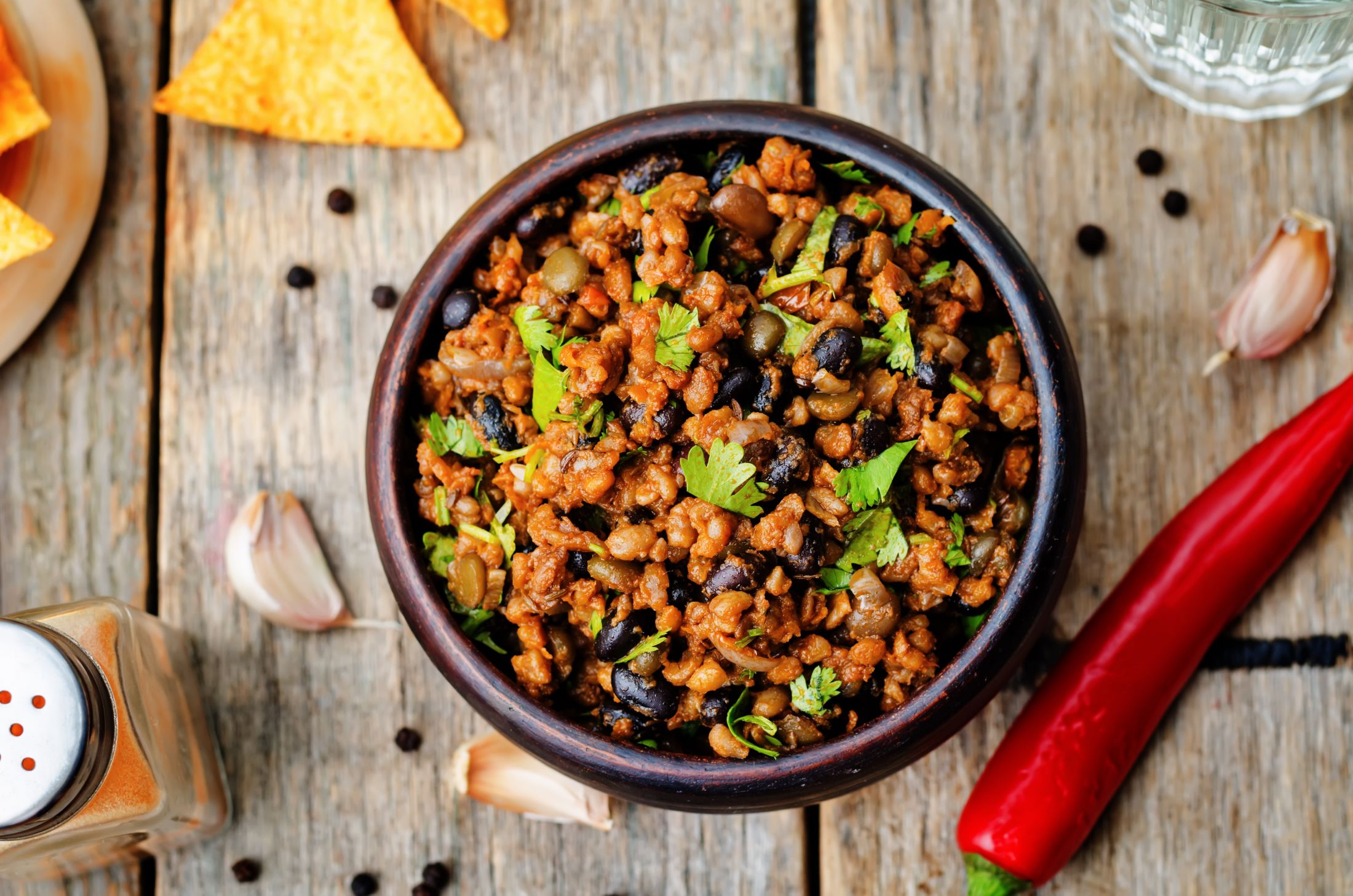 TURKEY AND BUTTERNUT SQUASH CHILI OPTION
Swap beef for 1 lb of ground Turkey and 1 small butternut squash cut into 1 inch cubes.
And for the ultimate Chili Experience...
BLUE RIBBON MAPLE-BACON CHILI
This chili has been the blue ribbon winner at the last 3 chili competitions we have entered. Justin really nailed this great recipe!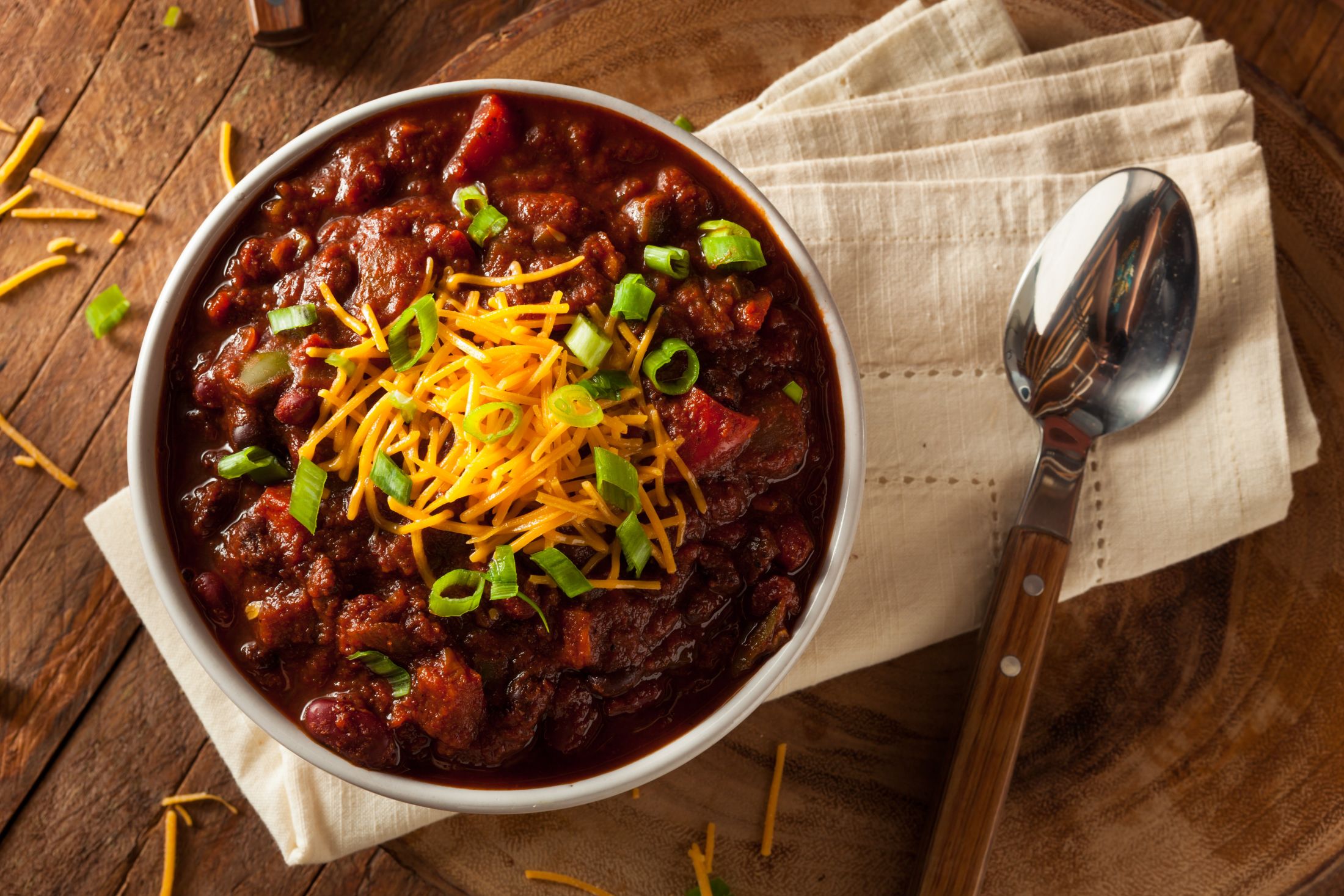 1 Tbsp. canola oil
4 strips of bacon, diced
1 lb ground beef
1 lb ground spicy Italian sausage
1 large white onion, diced
2 Tbsp. apple cider vinegar
2 cups water
1 (8 oz) can tomato sauce
1 (28 oz) can crushed tomatoes
1 (15 oz) can black beans, drained and rinsed
1 (15 oz) can red kidney beans, drained and rinsed
¼ cup maple syrup
3 Tbsp Halladay's Farmhouse Chili Seasoning
3 Tbsp Halladay's Maple Bacon Seasoning
1 cup dark beer or ½ cup of bourbon, optional
Heat a large stock pot over medium heat. Add oil, bacon, and onion and saute until onions and bacon are lightly cooked and browned. Add ground beef and sausage, cook until completely browned and no pink remains. Stir occasionally to break up meat. Add all remaining ingredients, scraping up browned bits from the bottom of the pan. Reduce heat and simmer for at least 30 minutes until flavors are well combined. Serve with sour cream, green onions, cheddar cheese, crisply cooked crumbled bacon or desired toppings. 
So, there you have it - four ways to enjoy this hearty and delicious fall classic. You know we love seeing you use our mixes, so share your photos with us if you make any of the above. Post to Instagram or Facebook and tag us @halladaysharvestbarn and use the hashtag #halladaysathome so we can see them!
Enjoy every spoonful, and stay cozy!
-Kathleen Govotski, Owner Halladay's Harvest Barn