Orchard Season Favorites
09/08/2023
Ahh fall weather will be sneaking up on us. It's that time of the season where you can wear several layers of outfits in one day. In Vermont the leaves have not changed yet and crisp weather is starting. It's the perfect weather to visit your favorite orchard or farmstand! We love decorating with mums, gourds and pumpkins. Fall desserts are a favorite around here.
Our Orchard Collection Box is a perfect little hostess gift or it's great to just have on hand to whip up fun desserts in a pinch. It has everything to fulfill your fall sweet tooth cravings.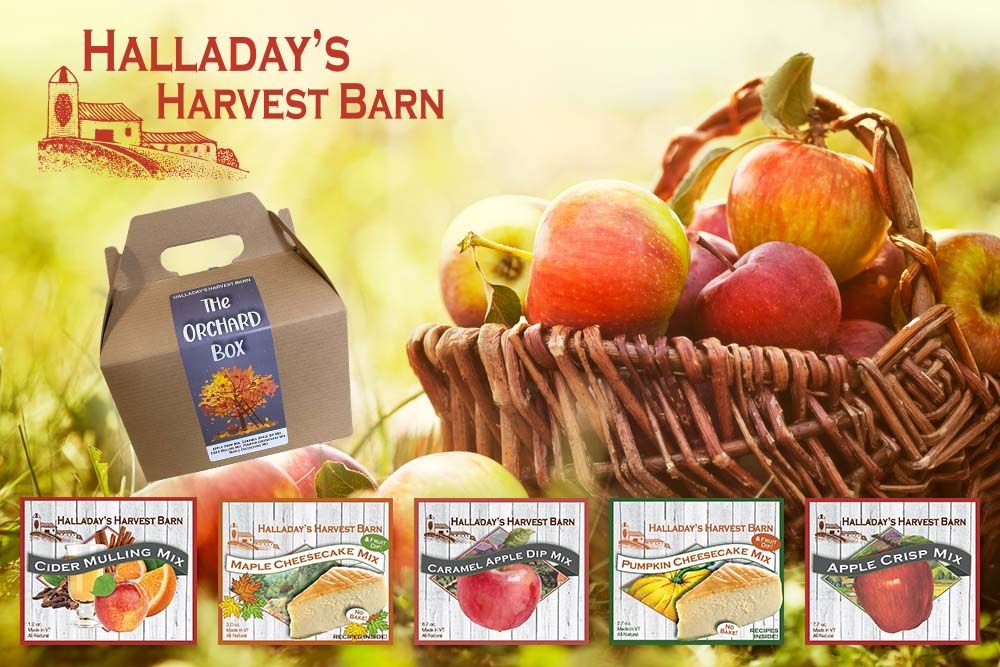 APPLE CRISP
When you come home from the orchard with all those apples, but you are pie crust challenged, whip out a package of our Apple Crisp mix. Just add butter to the mix, pour it over freshly sliced apples, and pop it in the oven to create a warm fragrant dessert in minutes.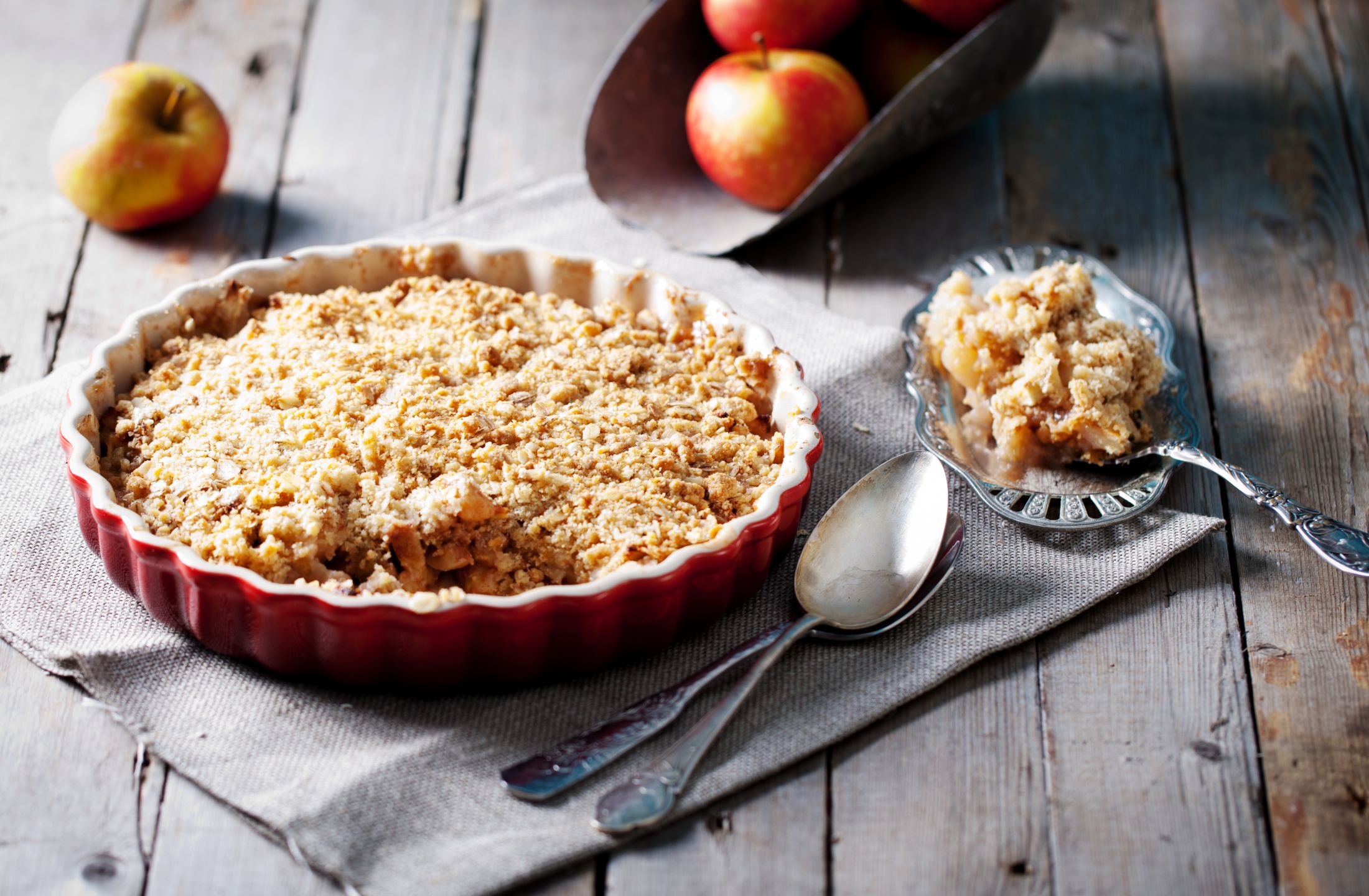 4 cups apples, peeled and sliced
1 stick butter
1 package Halladay's Apple Crisp Mix
Peel, core and slice 4 cups of apples, then place them in to a 9" pie plate. Set aside and make the topping. Cut one stick of butter into small pieces and blend with Halladay's Apple Crisp mix. Crumble topping mixture over apples. Bake at 350ËšF for approximately 20-30 minutes, or until bubbly and lightly browned.
GRACE'S SPECIAL SPIKED CIDER
Our Cider Mulling Mix creates a true fall comfort drink. Just add it to apple cider or even just apple juice and relax with a steaming mug. To really step it up we have included our staff member Grace's Spiked version.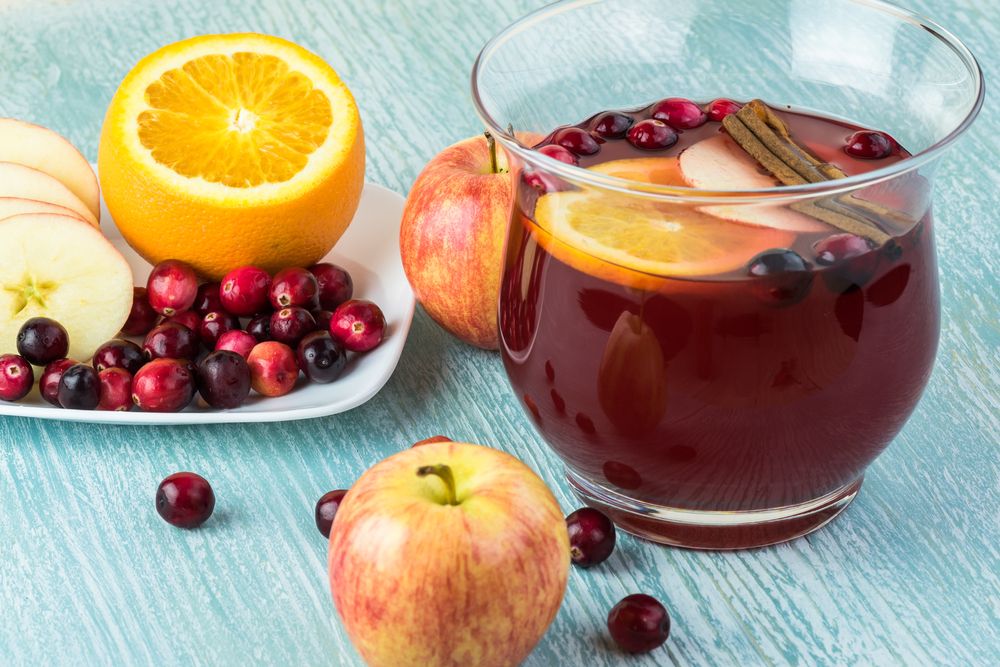 ½ package Halladay's Cider Mulling Mix
1 gallon apple cider
1 orange, sliced
1 apple, sliced
1 cup cranberries
Seeds from one pomegranate
1 ½ cups whiskey or rum of choice, optional
Add all ingredients to a crockpot, heat on low for at least 4 hours.
BLOOMING CARAMEL APPLES
Our Caramel Apple Dip mix is great when you want to mix up a gooey batch of caramel with no cooking! It's delicious served with crisp green apples. For a special treat try our Blooming Caramel Apples. These baked apples have a caramel center and are over the top good with a scoop of vanilla ice cream.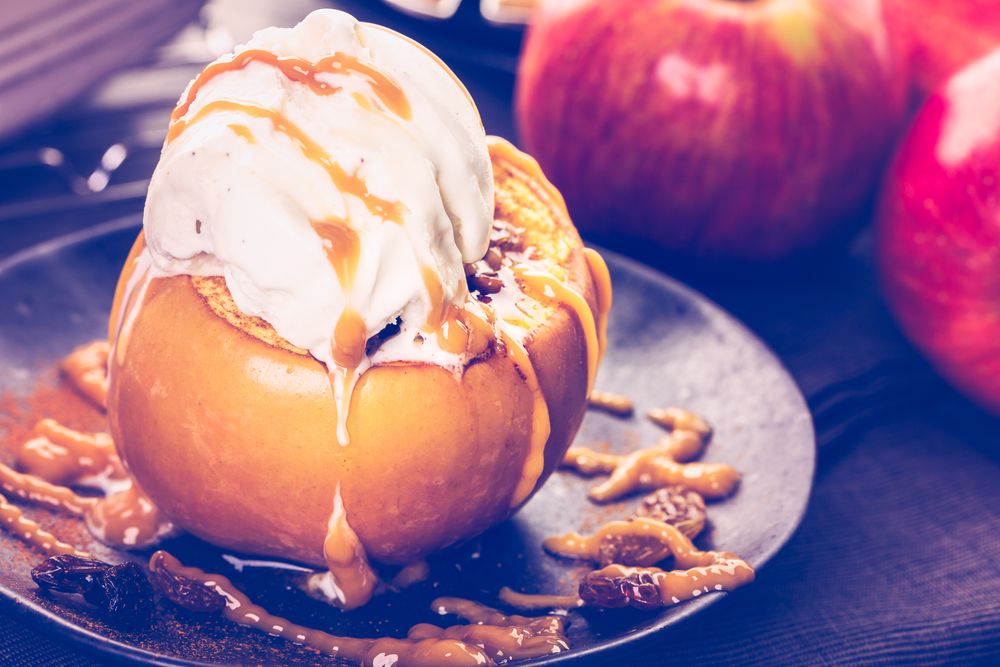 1 Package Halladay's Caramel Apple Dip Mix
1 (8 oz) block cream cheese, softened
6 to 8 apples
¾ cup boiling water
Cooking spray
Sugar and cinnamon for dusting
Preheat oven to 375°F. Combine softened cream cheese with Caramel Apple Dip mix, set aside. Slice the top off of the apples and cut out the core with a corer or scoop out core and seeds with a spoon, without cutting through the bottom of the apple. We found a measuring spoon worked well.

Cut a circle around the inside of the apple, then score vertically through the apple without cutting all the way through. Put apples in a baking dish. Pour boiling water into the bottom of the dish. Spray the tops of the apples with cooking spray, then sprinkle them with sugar and cinnamon.

Bake for 30 minutes. Remove dish from the oven and scoop about a tablespoon of caramel mixture into the center of each apple. Return baking dish to the oven and bake for an additional 15 to 30 minutes, or until apple is soft but not mushy.
Serve warm with ice cream or whipped cream. Yum!
MAPLE PECAN CHEESECAKE
Have you had our cheesecake mixes? They come together in seconds with cream cheese and cool whip or freshly whipped whipping cream. You can use a store purchased pie crust but they are extra flavorful in a freshly prepared graham cracker crust.
1 Tbsp butter
2 Tbsp sugar
1 cup pecans, roughly chopped
1 package Halladay's Maple Cheesecake Mix
1 (8 oz) package cream cheese, softened
1 (8 oz) container Cool Whip, defrosted
1 prepared graham cracker crust
Melt butter in sauté pan; add sugar and pecans, cook over low heat for a couple of minutes, until nuts are slightly crisp, being careful not to burn them. Set aside and let cool.
Blend softened cream cheese together with Maple Cheesecake Mix, then fold in the Cool Whip. Pour into prepared pie shell, top with cooled Pecans. Chill at least one hour before serving.
If you try any of these recipes, we want to see your pictures! Post to Instagram or Facebook and tag us @halladaysharvestbarn and use the hashtag #halladaysathome so we can see them.
-Kathleen Govotski, Owner Halladay's Harvest Barn