No Bake Cheesecake Party Bar
07/23/2021
Dessert bars are a great summer party idea; there is the ice cream sundae bar, the pie bar, candy bar, and cake bar. Our fun version of this dessert bar includes our no-bake cheesecake blends with fun toppings and additions so that everyone can create their own favorite custom desserts.  Small dessert glasses are great for serving so that people can try several combinations without filling up too quickly.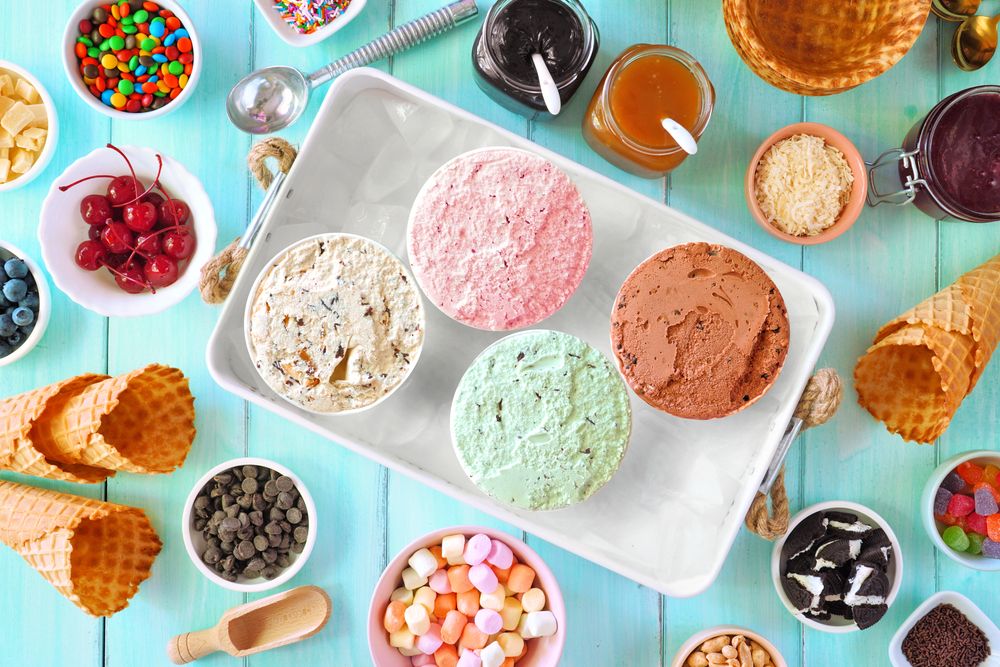 One prepared cheesecake package will serve 4 to 5 people. Some of our favorites include Lemon Raspberry, Double Chocolate, Lemon Drop and Sea Salted Caramel.
BASIC RECIPE
1 package Halladay's Harvest Barn Cheesecake Mix
1 (8 oz) package cream cheese, softened
1 (8 oz) container Cool Whip, defrosted
Blend cheesecake mix into softened cream cheese. Gently fold in cool whip, one third at a time. Put in decorative bowl; chill until ready to serve.
CREAMY RECIPE
Substitute one pint of chilled whipping cream for cool whip. Beat together cheesecake mix, softened cream cheese and whipping cream until mixture is light and fluffy. Put in decorative bowl; chill until ready to serve.
FUN ADDITIONS
Crushed Oreos, mini chocolate chips, graham cracker crumbs, granola, pecans, walnuts, coconut, M&M's, Heath Bar crumbles, and fresh fruit such as raspberries, blueberries, sliced bananas and strawberries.
If you try any of these recipes, we want to see your pictures! Post to Instagram or Facebook and tag us @halladaysharvestbarn and use the hashtag #halladaysathome so we can see them.
-Kathleen Govotski, Owner Halladay's Harvest Barn