Mix of the Month: Garlic Tomato Basil
05/27/2022
We have so many mixes that are great as a dip as well as being the perfect complement to your favorite recipes. All Harvest Barn Dip & Seasoning Blends have an interesting combination of flavors so that a sprinkle or two of just one mix means you don't need to search through the cupboard for several spices to add flavor to your meals.
Garlic Tomato Basil is one of my top 3 go to mixes. I usually have it in a little spice jar by the stove and I sprinkle away with it. I love it in pastas, over chicken, in salads, and in turkey burgers.
Garlic Tomato Basil is the perfect complement to fresh garden greens and salads. If I'm in a rush, I might just sprinkle some Garlic Tomato Basil over my salad and add a drizzle of olive oil and fresh lemon juice or vinegar. If I have a bit more time, I like to make up either a classic vinaigrette or a Creamy Tomato Basil dressing. Each will keep in the fridge for up to 2 weeks.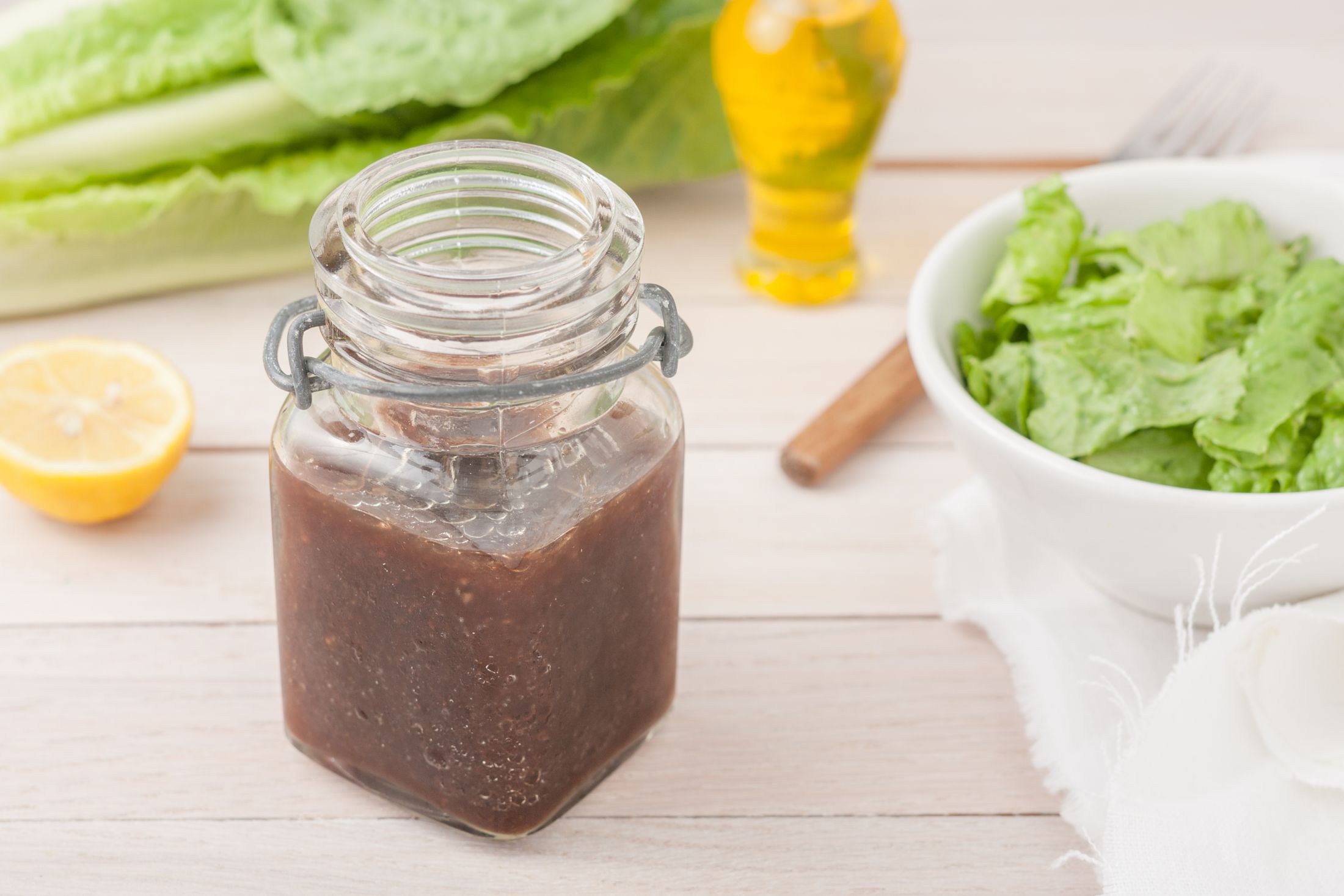 CLASSIC TOMATO BASIL VINAGARETTE
⅔ cup olive oil
⅓ cup balsamic or red wine vinegar
1 tsp French mustard
1 Tbsp Halladay's Garlic Tomato Basil Seasoning
Whisk together ingredients.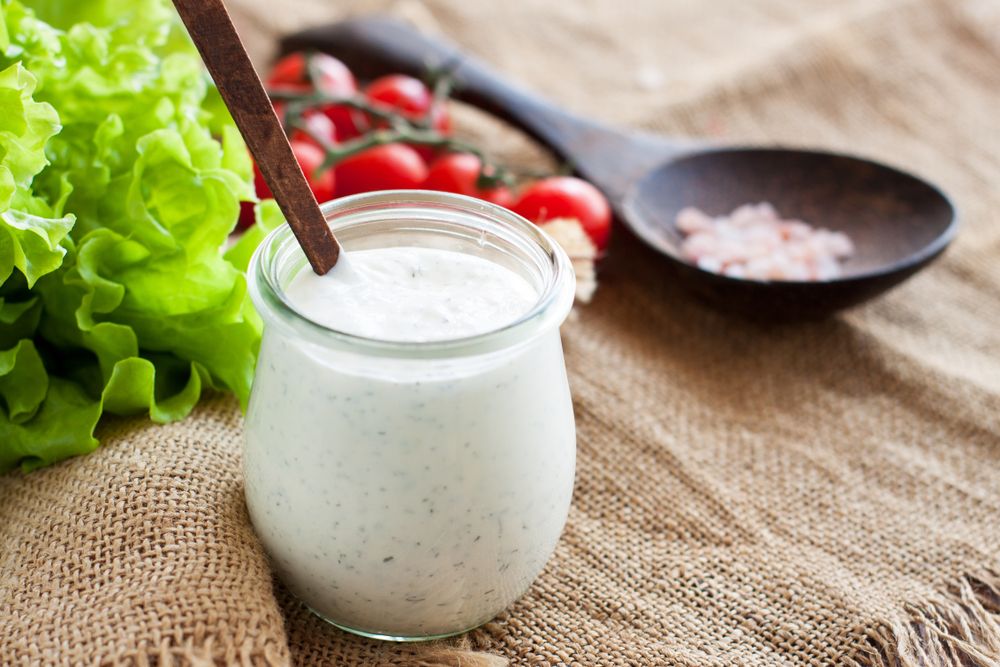 CREAMY BASIL GARLIC TOMATO DRESSING
1 pint light or regular sour cream
2 Tbsp. red wine vinegar
1 to 2 Tbsp. Halladay's Garlic Tomato Basil Seasoning
Whisk together ingredients.
Here is one of our simple salad recipes featuring our Garlic Tomato Basil Blend.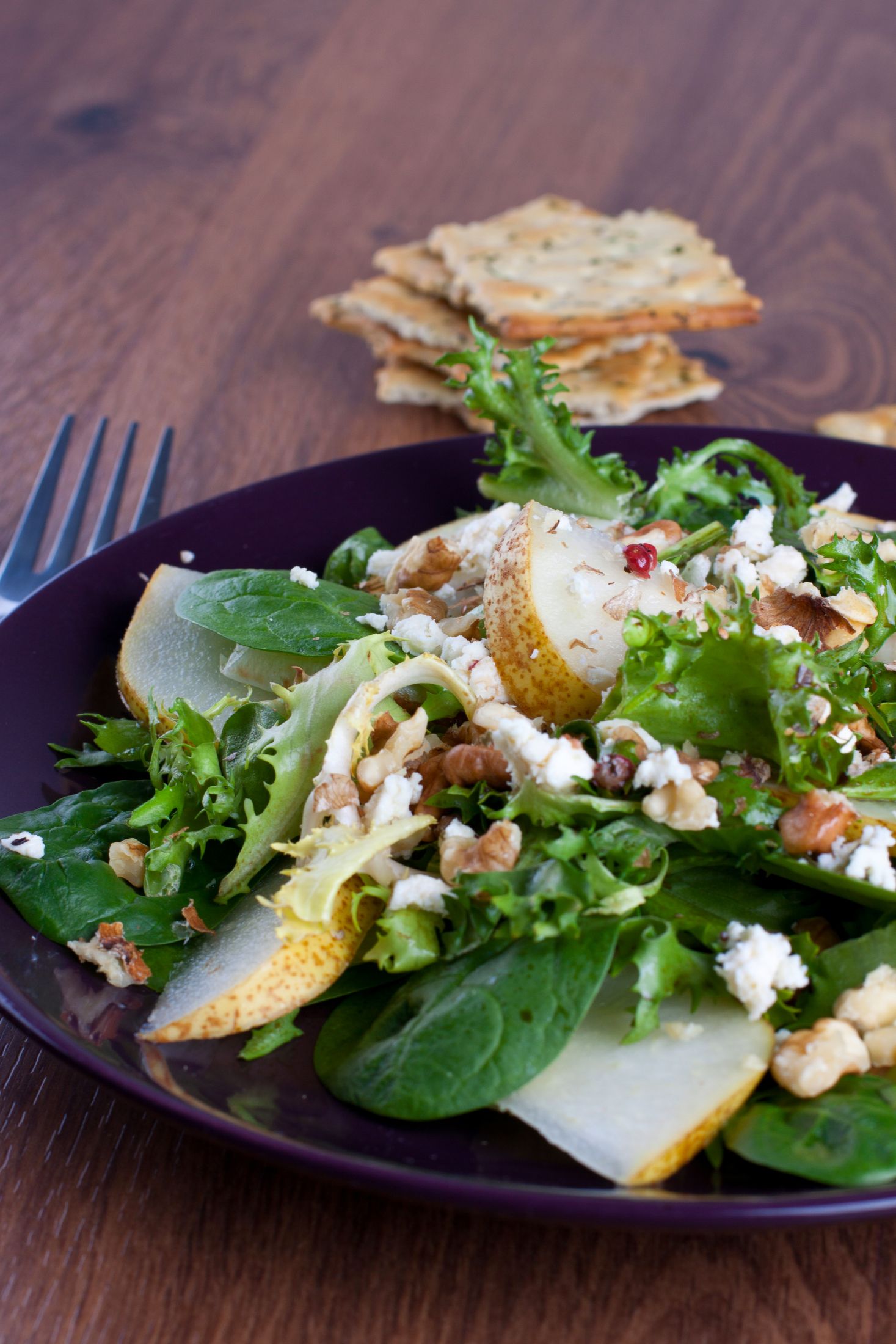 GREEN SALAD WITH WALNUTS & FETA
3 cups mixed salad greens
2 Tbsp. olive oil
1 Tbsp. balsamic vinegar
1 Tbsp. Halladay's Garlic Tomato Basil Seasoning
½ cup toasted walnuts
2 Tbsp. feta cheese
Just before serving, toss greens with olive oil, vinegar and seasoning; salt and pepper to taste. Top with walnuts and cheese.
As I mentioned, Garlic Tomato Basil is wonderful in pasta salad. We like it in both oil and vinegar-based salads as well as in creamy salads. We have included a recipe on the blog for Greek Pasta Salad which is one of our favorite side dishes, perfect for summer barbeques.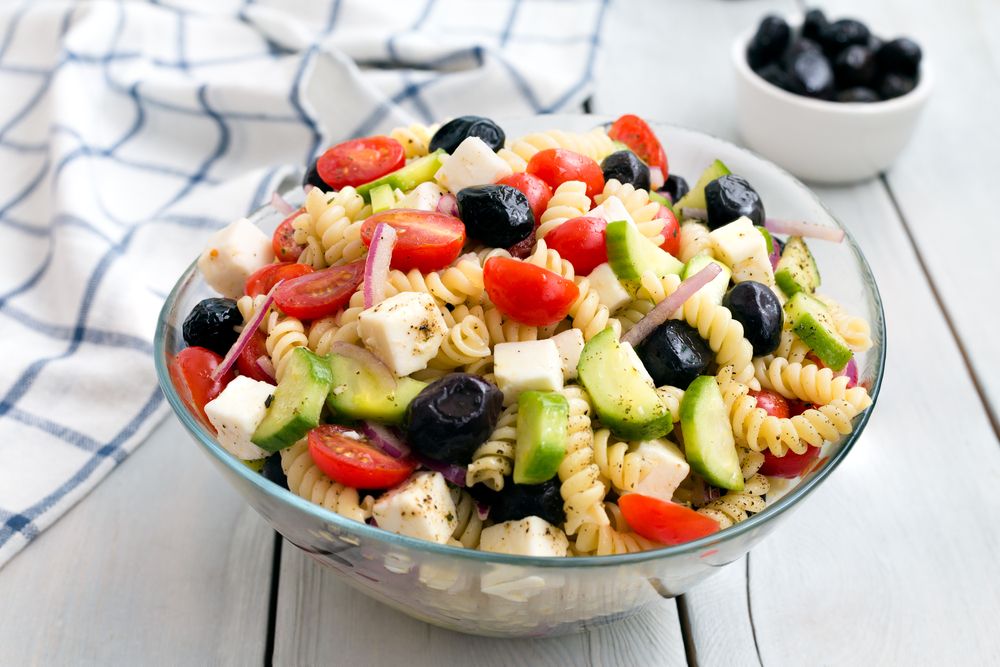 GREEK PASTA SALAD
1 lb. pasta, cooked, drained and cooled
1 ½ cups feta cheese, crumbled
1 package cherry tomatoes, halved
1 cucumber, diced
black olives, cut in half
Dressing:
½ cup olive oil
¼ cup red wine vinegar
2 tsp Halladay's Garlic Tomato Basil Seasoning
2 tsp Halladay's Wood Fired Pizza Seasoning
Combine all ingredients, reserving half the dressing. Chill until ready to serve, adding remaining dressing just before serving.
Look on our website for many more recipes using this tasty blend! We hope it will become one of your favorites also.
If you try any of these recipes, we want to see your pictures! Post to Instagram or Facebook and tag us @halladaysharvestbarn and use the hashtag #halladaysathome so we can see them.
-Kathleen Govotski, Owner Halladay's Harvest Barn