Light Lemony Dishes
04/28/2023
Lemon adds such bright fresh flavor to your dishes and really brings out the flavor.  Did you know a bit of lemon can be as good of a flavor-enhancer as salt? On your tongue both lemons and salt have a similar kind of magic. A squeeze of lemon is as good as a dash of salt in bringing flavor out. While salt is a pantry staple lemon is often overlooked.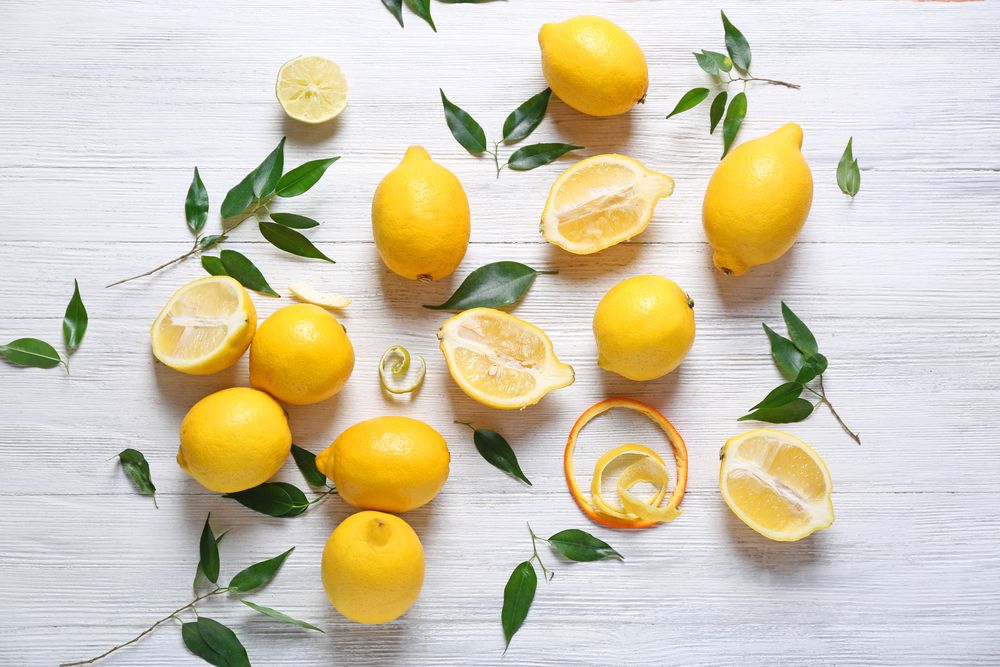 Our Lemon Spinach Dip mix has the bright flavor of lemon balanced nicely with a hint of onion, parsley, and spinach flakes. I love to keep it in a little jar by the stove to sprinkle in many dishes as I cook. Try it over fresh steamed green beans and asparagus. Use a sprinkle in scrambled eggs or omelets. It is great mixed with Greek Yogurt as a healthy little sauce and is delicious as a quick topping for fish.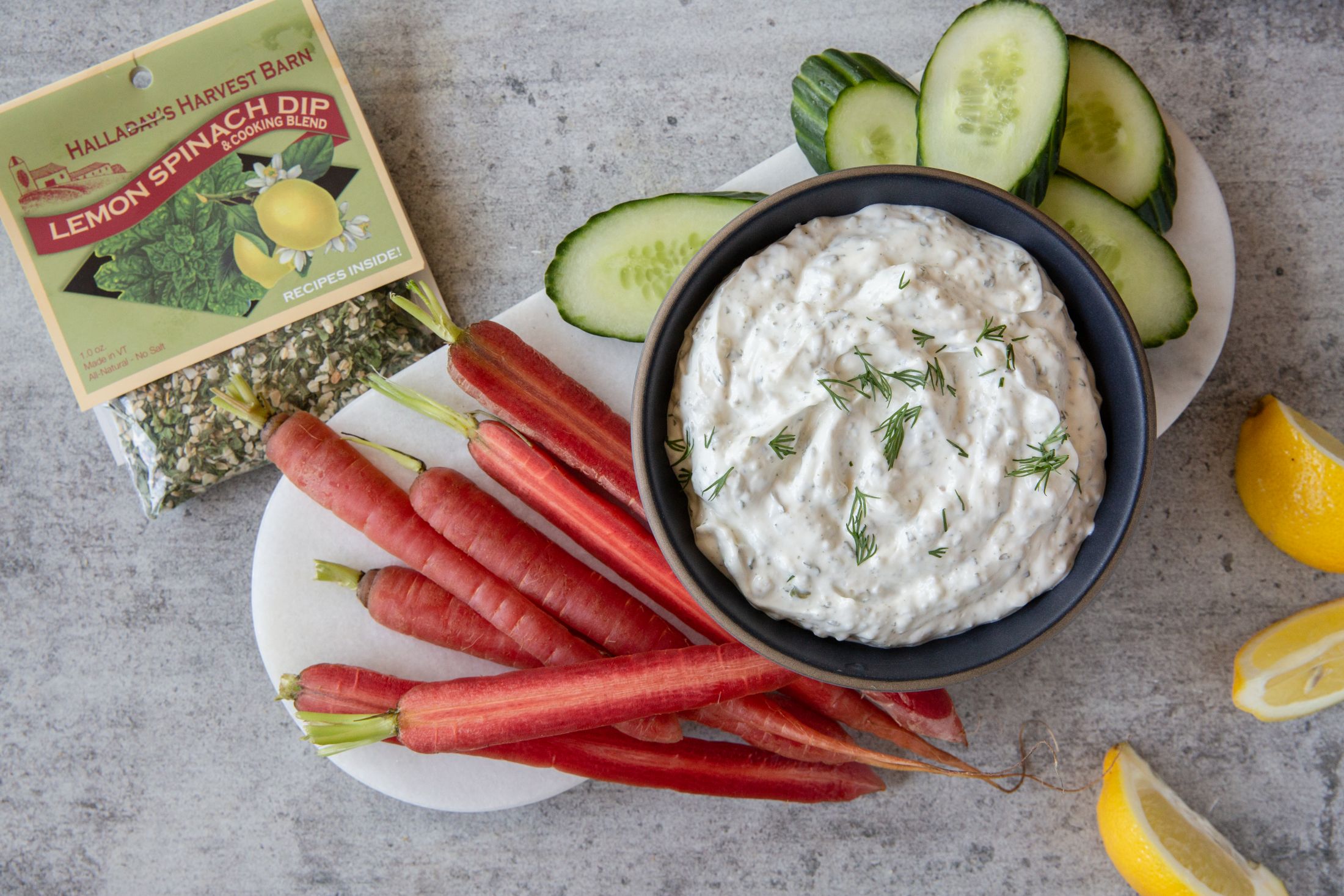 We are sharing a few of our favorite recipes in the blog. Experiment and tell us your favorites!
LEMON VINAIGRETTE
This light lemon dressing is great on a pear and arugula salad or any fresh garden greens.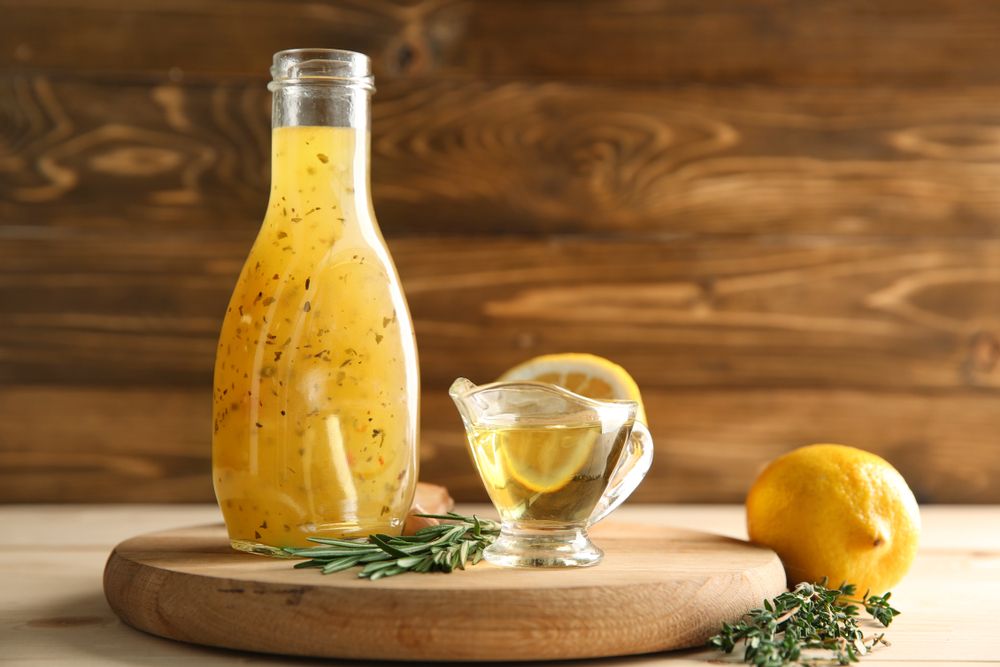 ½ cup olive oil
3 Tbsp. lemon juice
1 Tbsp. Halladay's Lemon Spinach Seasoning
1 ½ tsp. Dijon mustard
½ tsp. grated lemon peel
½ tsp. sugar
Whisk together ingredients until well blended. Salt and pepper to taste.
LEMON PARMESAN FISH
This recipe has a nice light crunch from the cornflakes and great flavor from the seasoning and fresh parmesan cheese. This recipe is on regular rotation in our house.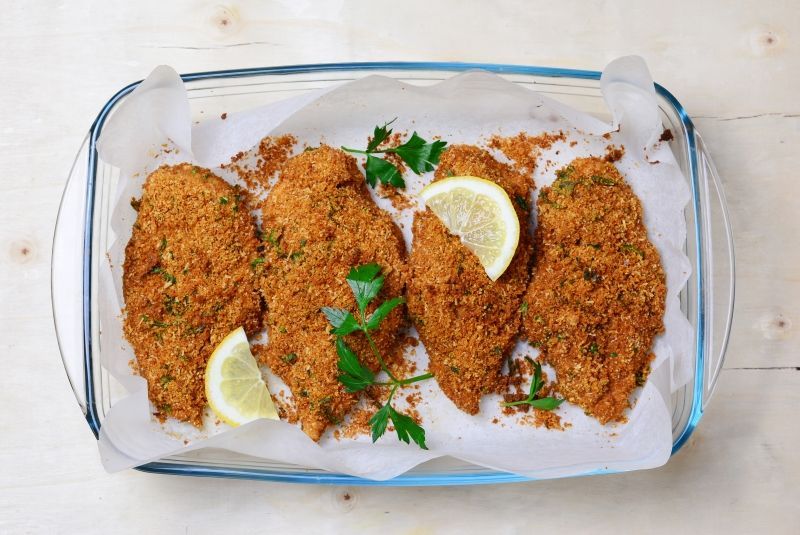 ½ cup Corn Flakes cereal, crushed
1 Tbsp. Parmesan cheese, grated
1 Tbsp. Halladay's Lemon Spinach Seasoning
1 Tbsp. butter, melted
¼ tsp. pepper
4 (4 oz.) pieces flounder or sole
Preheat oven to 450ËšF. Spray pan with nonstick spray. Combine all ingredients except fish. Sprinkle mixture over fish and bake until fish flakes easily, about 15 minutes.
SPINACH TURKEY BURGERS
We have switched almost entirely to turkey burger in our house. Without some additions they can come out pretty dry and without much flavor. With some Harvest Barn Seasoning added and a small grated carrot or zucchini, they are transformed into moist and flavorful burgers.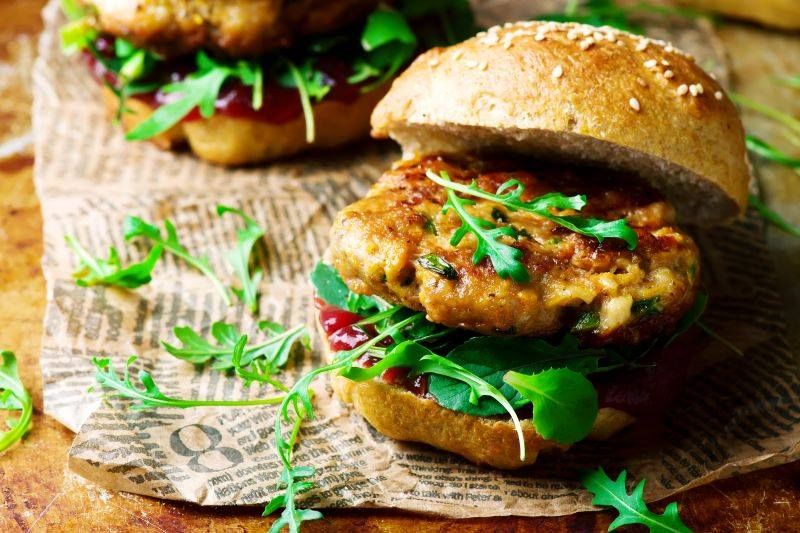 1 lb ground turkey
1 egg
1 ½ Tbsp Halladay's Harvest Barn Lemon Spinach Seasoning
1 small zucchini, grated
Salt and pepper to taste
¼ cup feta cheese, optional
Preheat oven to 350°F. Mix all ingredients well. Form into 4 patties and place on a cookie sheet. Bake for about 20 minutes or until the center is cooked though. Top with cheese if desired and place back in the oven until the cheese is melted. 
If you try any of these recipes, we want to see your pictures! Post to Instagram or Facebook and tag us @halladaysharvestbarn and use the hashtag #halladaysathome so we can see them.
 -Kathleen Govotski, Owner Halladay's Harvest Barn