It's All About The Sides!
11/13/2020
While the turkey is the star of the show on Thanksgiving, side dishes are the amazing co-stars that complete the feast, no meal would be complete without them! We all have our favorites each year, but it's nice to change it up a bit by introducing some modern new twists to the classic menu. We have been in the test kitchen concocting and tasting.
Are you a eat one thing at a time person, or do you mush it all together? I am in the eat 2 items together category. A bite of creamy mashed potatoes with turkey and gravy is my favorite holiday bite. While these sides pair perfectly with your turkey, they are great with a roasted chicken or to accompany your favorite grilled steak.
Today we are sharing three delicious side dish recipes that we think the whole family will love. While these are some of our favorites, we have loads of other recipes available on our website for you to look through to get inspiration.
VERMONT CLASSIC GREEN BEAN CASSEROLE
We have a great debate over the green bean casserole in our house each year! Mushy canned green beans are just not my thing, but some of the other family members are big fans. We recreated the tried and true recipe with our Vermont Classic Green Bean Casserole.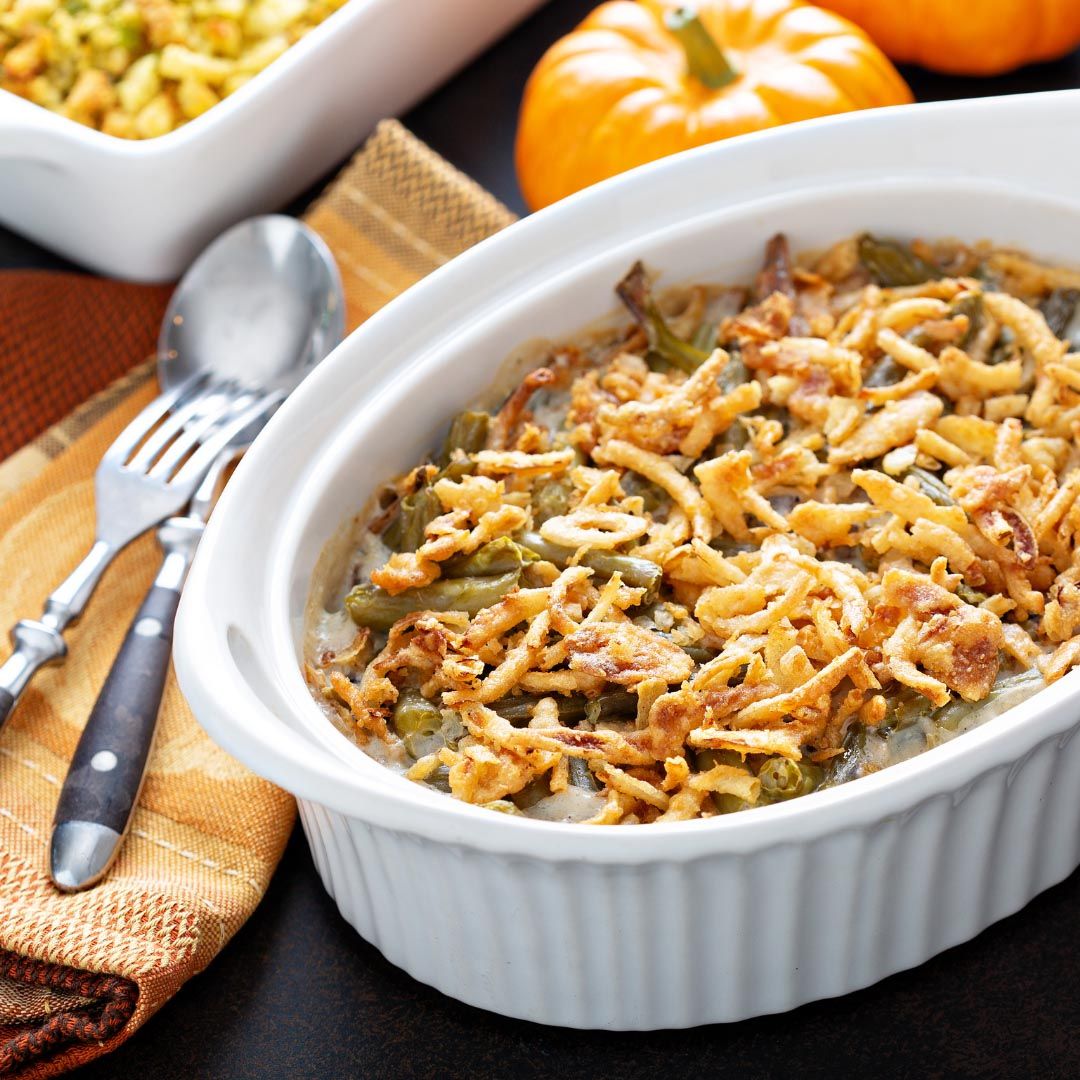 6 Tbsp butter, separated
1 onion, halved and sliced
½ lb breakfast sausage
12 0z. mushrooms, thinly sliced
1 ½ Tbsp Halladay's Roasted Garlic & Rosemary Seasoning
4 Tbsp flour
3 cups whole milk
Salt and pepper to taste
1 lb green beans, cooked
1 ½ cups French's Fried Onions
Preheat oven to 350°F. Melt 2 Tbsp of butter in a large skillet over medium heat. Add onion and sausage. Cook until tender, stirring occasionally. Add mushrooms and Halladay's Roasted Garlic & Rosemary Seasoning, cook until golden then transfer to a bowl.
In the same skillet, melt remaining 4 Tbsp of butter over medium heat. Whisk in flour and cook until golden, about 2 minutes. Gradually whisk in milk, then season with salt and pepper. Bring to a simmer and cook until thickened, about 4 minutes.
Combine cooked green beans, sausage and onion mixture, and sauce in your favorite casserole dish. Bake until hot and bubbly, about 30 minutes. Top with French's Fried Onions and cook another 5 minutes.
GARLIC & CHIVE MASHED POTATOES
We have updated and added some great flavor to classic mashed potatoes with the addition of our Garlic Chive Seasoning Blend. Our Farmhouse Five Onion Seasoning is another great seasoning option for this recipe. This is one of the many great things about most of our recipes; you can customize them to your flavor preference!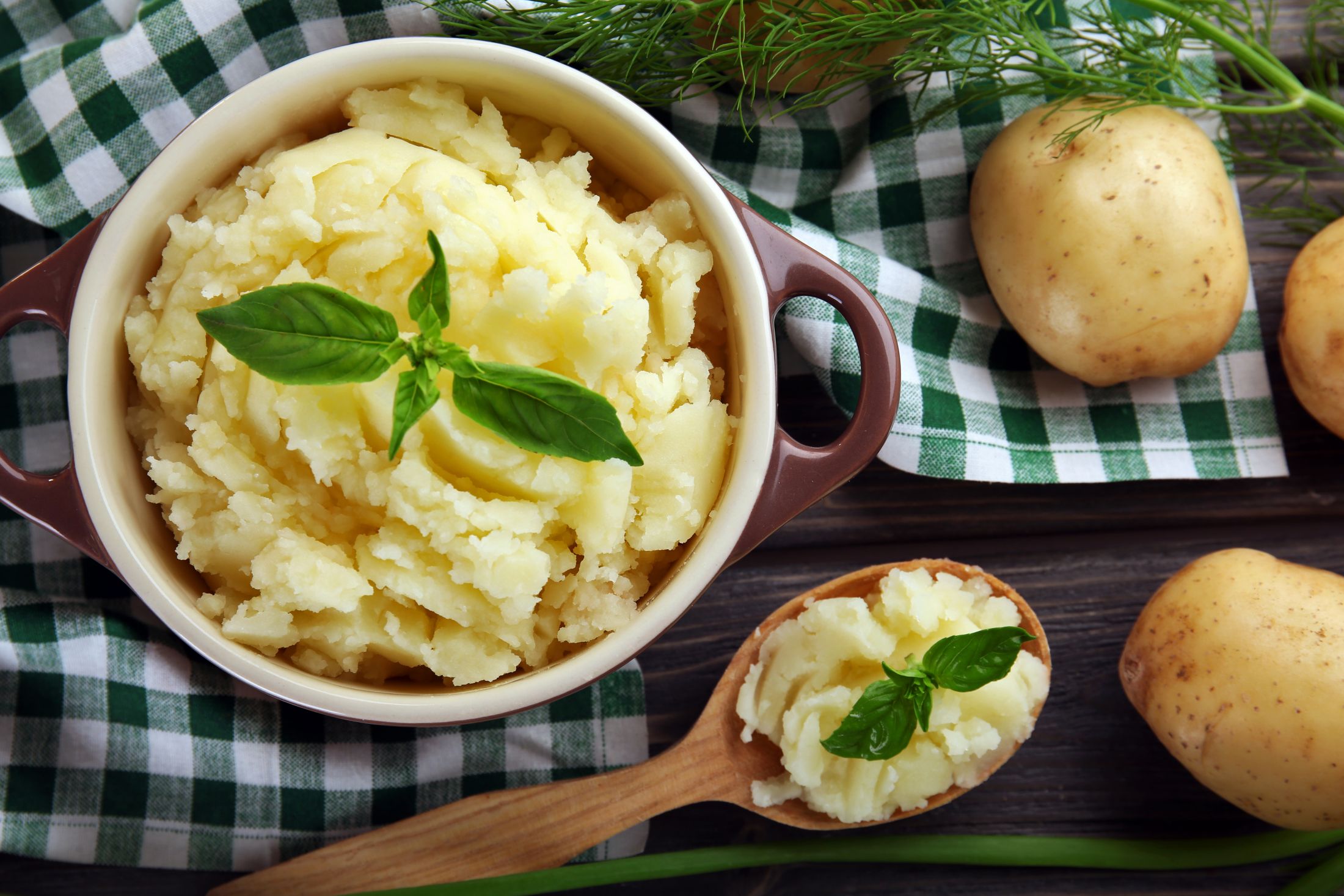 3 lbs potatoes, peeled and cubed
4 Tbsp butter, or to taste
½ cup milk
2 to 3 Tbsp Halladay's Garlic Chive Seasoning Blend
¼ cup sour cream, optional
Boil potatoes until tender.  Meanwhile, heat butter, milk and Halladay's Garlic Chive Seasoning in a small saucepan (or microwave), until well blended. Drain potatoes and return to pan. Add butter mixture, slowly, and sour cream (optional) while masking potatoes, until light and fluffy.
ROASTED MAPLE / BACON SWEET  POTATOES
One of our other favorites to come out of the test kitchen was Maple Bacon Roasted Sweet Potatoes. Instead of the drenched in butter and maple syrup version this version is full of great flavor, and also much lighter!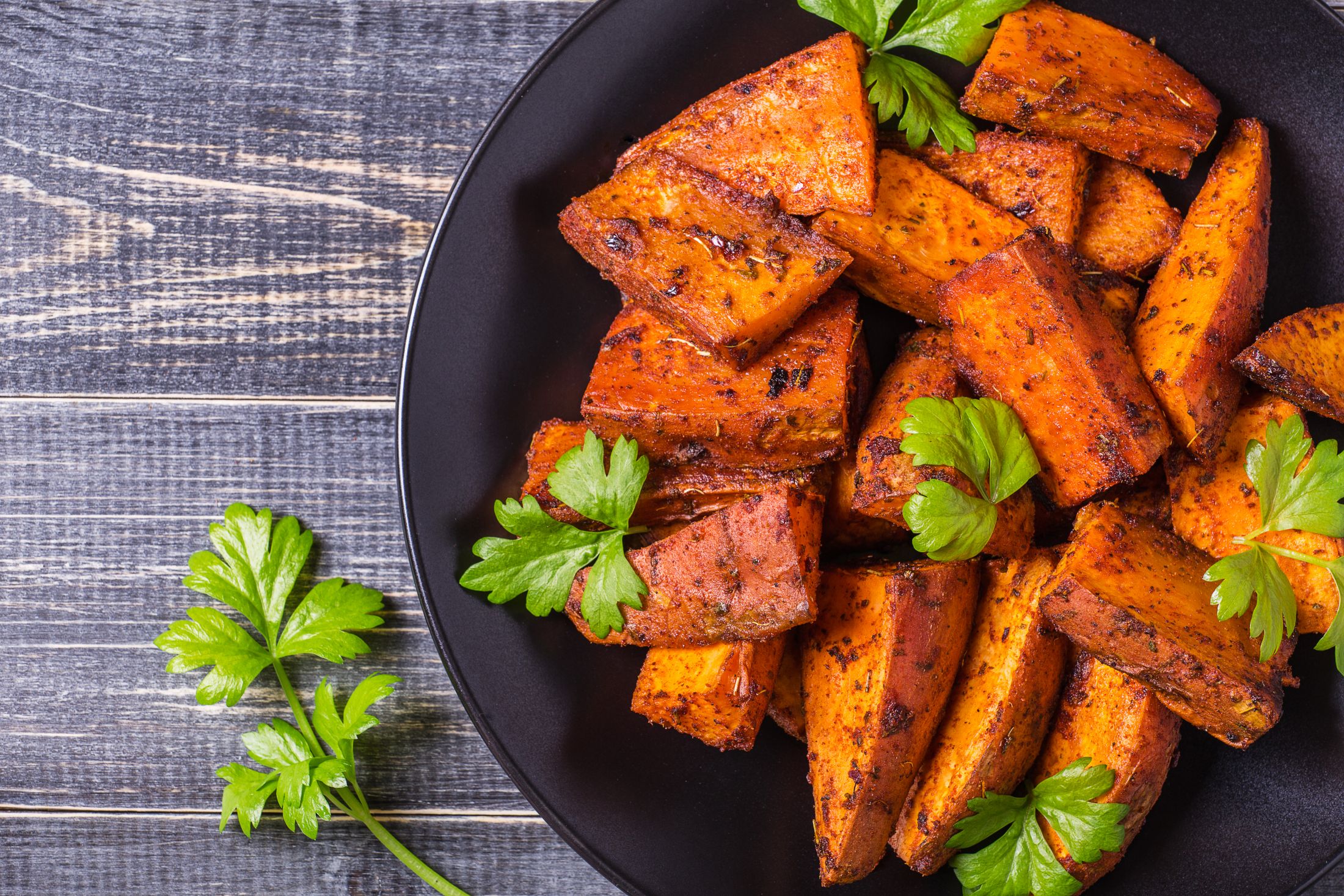 4 sweet potatoes, peeled and cut into 1" cubes
3 Tbsp olive oil
1-2 Tbsp Halladay's Maple Bacon Dip and Seasoning Blend
Preheat oven to 375°F. Toss potatoes with olive oil and seasoning blend. Spread in single layer on cookie sheet. Roast in the oven for 30 to 35 minutes, flipping once halfway through, until potatoes are lightly browned and soft.
If you try any of these recipes, we want to see your pictures! Post to Instagram or Facebook and tag us @halladaysharvestbarn and use the hashtag #halladaysathome so we can see them.
-Kathleen Govotski, Owner Halladay's Harvest Barn