It's All About the Burger Sides!
05/14/2021
Summer grilling time is here and it's time for some juicy burgers on the grill. We love perfect crisp pickles and a small side that plays well with the burger. You don't want your side to take over the plate, there should be just enough for a few tasty bites between devouring your burger.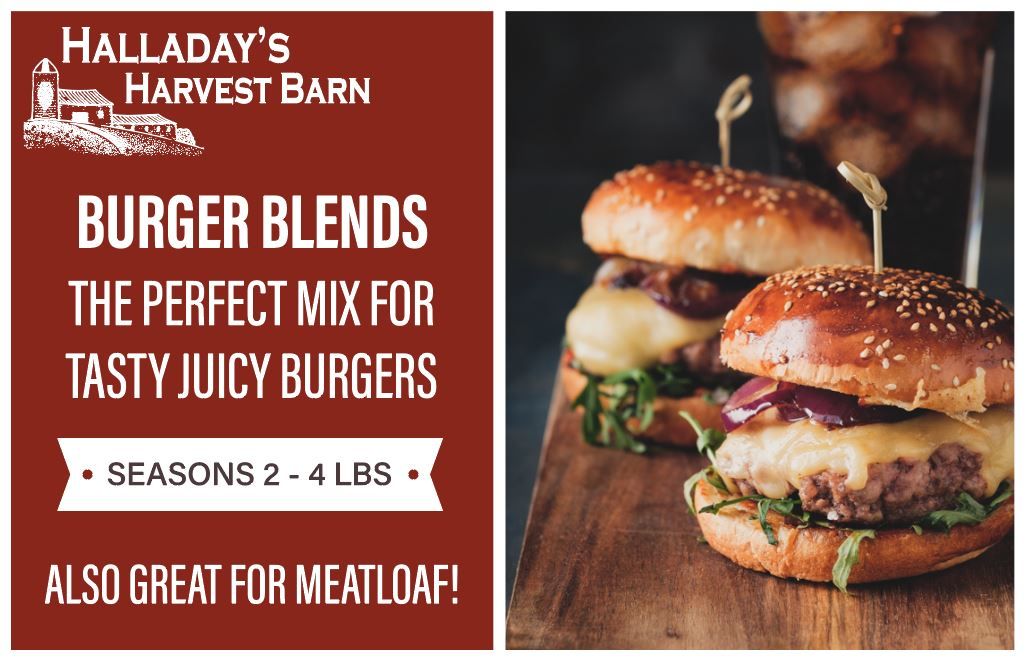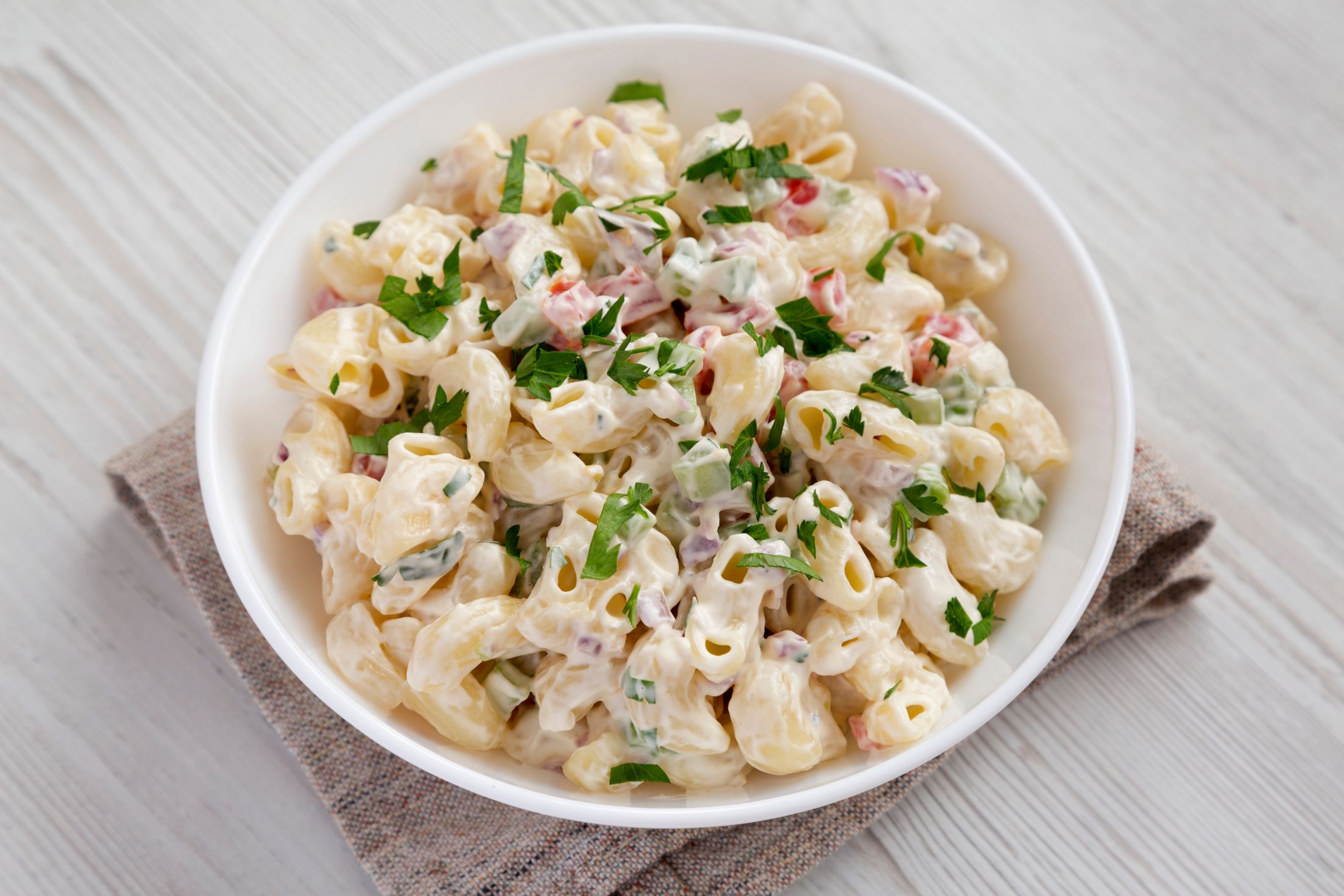 DILL PICKLE PASTA SALAD
Our new Halladay's Harvest Barn Dill Pickle Dip & Seasoning Blend is great sprinkled into pasta salads. It gives the salad a tangy dill flavor that pairs perfectly with burgers, it's pickle and pasta in one!
1 cup light or regular mayo

2 Tbsp. Halladay's Dill Pickle Dip & Seasoning Blend

1 lb. bowtie pasta or pasta of choice, cooked

2 Tbsp. olive oil

½ cup celery, chopped

½ cup onion, chopped

½ cup cucumber, peeled, seeded and chopped

½ cup cherry tomatoes, halved

Salt and pepper, to taste
Combine mayo and seasoning; toss with all other ingredients. Let chill 1 hour before serving.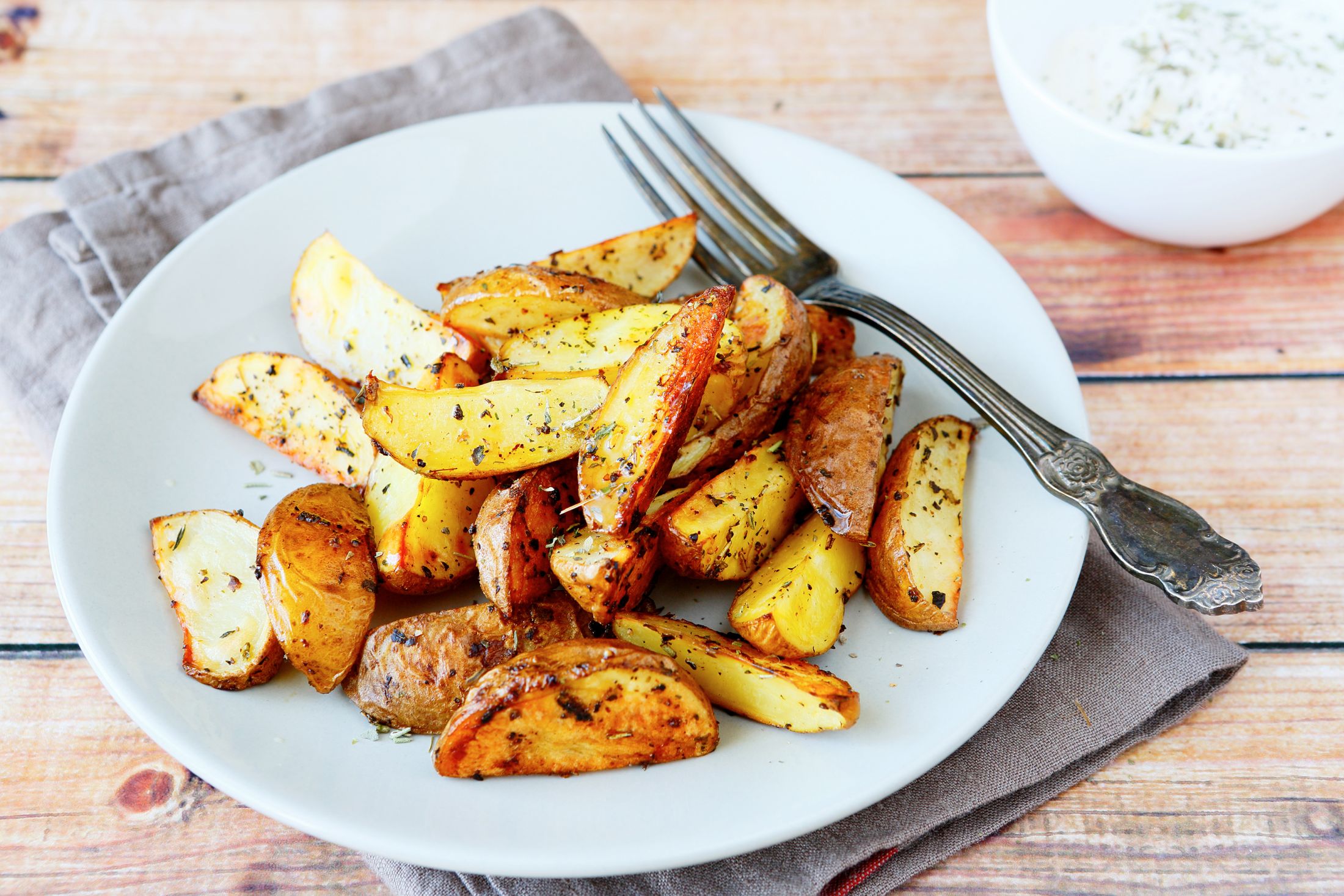 PARMESAN CRUSTED POTATO WEDGES
These crispy potato wedges have a great garlic cheese flavor and develop a bit of crunch in the oven. We think you will love them!
Preheat oven to 350ËšF. Add seasoning to 1-2 Tbsp. of hot water; let sit 30 seconds. Melt butter and mix with oil. Pour mixture on the bottom of a baking dish. Sprinkle Parmesan to coat pan. Sprinkle hydrated seasoning over pan. Arrange potatoes, face down, in one layer on baking sheet. Bake until tender and golden brown, about 45 minutes.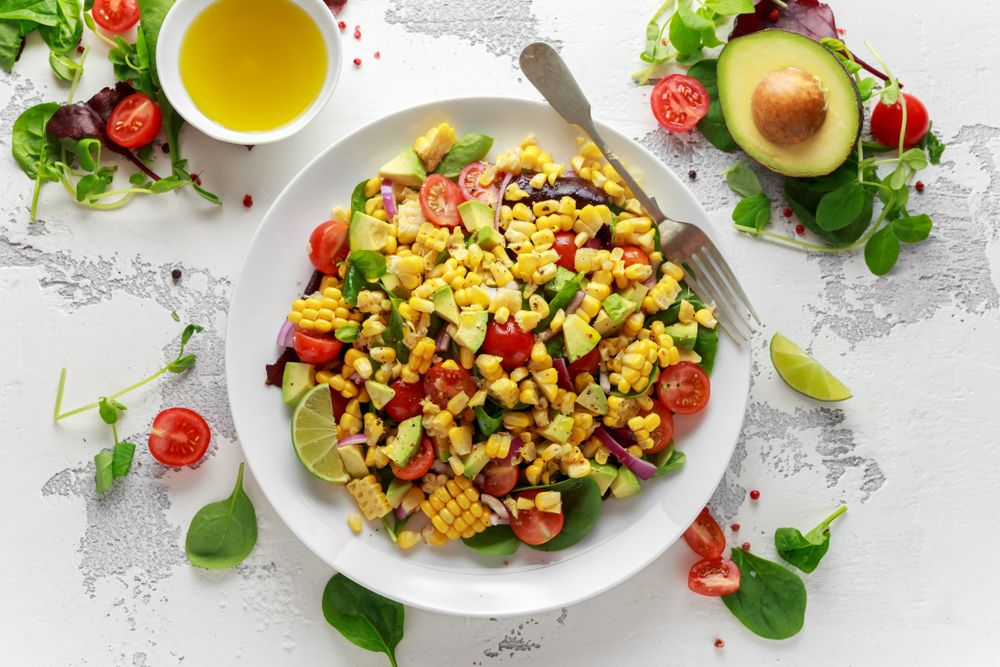 AVOCADO CORN SALAD
We are obsessed with this salad as a side for burgers and summer parties, it is so tasty! The trick is to use perfectly ripe avocados. It should be prepared just before serving so that the avocados are just right.
3 ears of corn, cooked and cut off the cob

1 lb cherry tomatoes, halved

2 ripe avocados, peeled and roughly chopped

½ red onion, thinly sliced

1 Tbsp Halladay's Harvest Barn Zesty Fiesta Dip and Seasoning Blend

2 Tbsp olive oil

2 to 3 Tbsp lime juice

fresh cilantro for garnish, if desired
Gently toss all ingredients together; add salt and pepper to taste.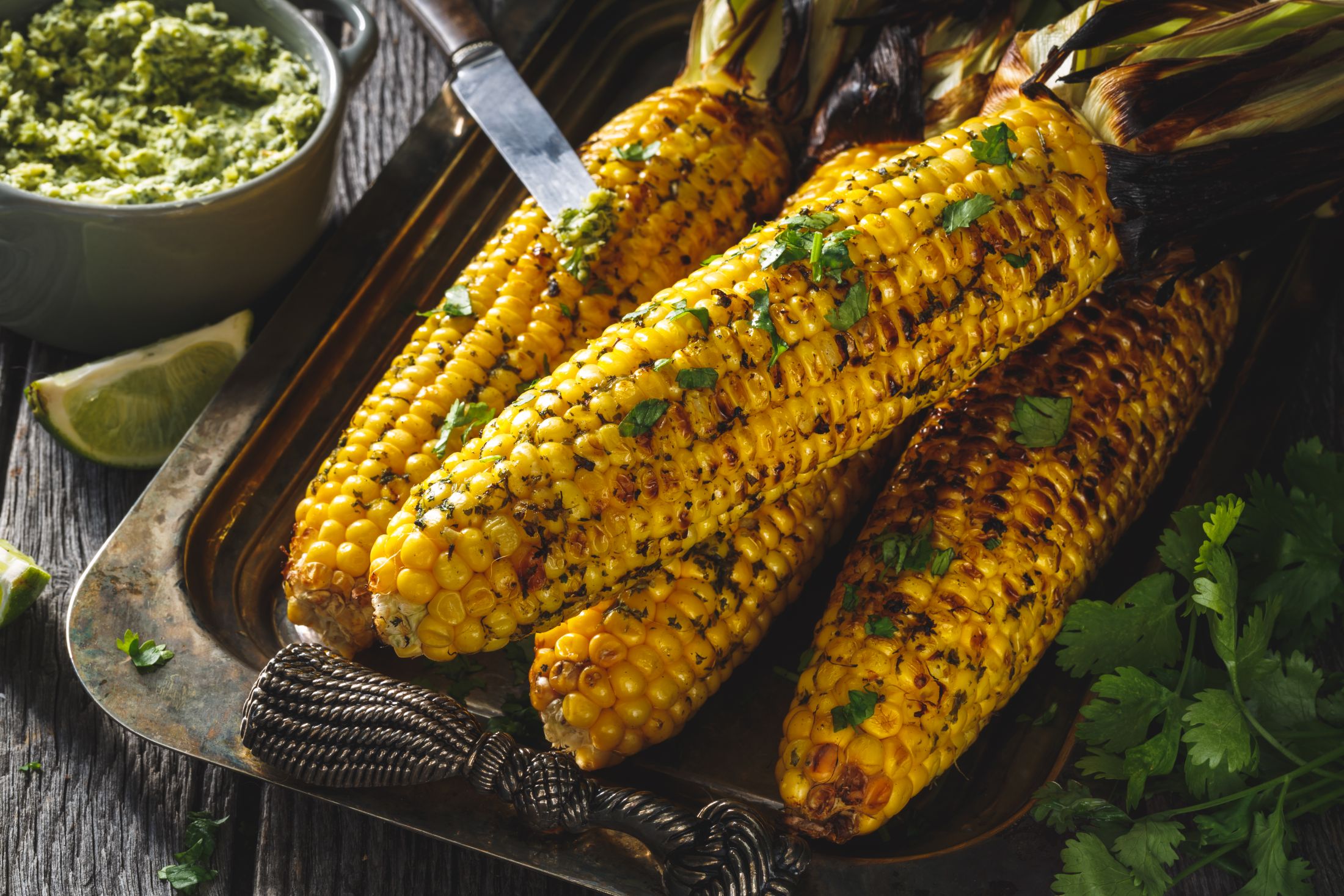 HERB BUTTERED CORN ON THE COB
We love fresh corn in the summer and it is always great paired with burgers. For a different twist add some of your favorite Harvest Barn seasonings to melted butter and brush that on your cooked corn.
1 stick butter, softened

1 to 2 tsp. Halladay's Seasoning (suggestions below)
Combine ingredients; let sit 30 minutes. Brush cooked corn with herb butter; salt and pepper to taste.
Suggested seasonings:
Cheddar Ale, Garlic Chipotle, Harvest Ranch, Maple Habanero, Barbecue Rub for Chicken & Ribs
If you try any of these recipes, we want to see your pictures! Post to Instagram or Facebook and tag us @halladaysharvestbarn and use the hashtag #halladaysathome so we can see them.
-Kathleen Govotski, Owner Halladay's Harvest Barn