It all about the Maple!
03/19/2021
When you think of Vermont, Maple Syrup is one of the first things that comes to mind. We are world famous for this sweet treat. Vermont is the largest producer of Maple Syrup in the states and produces almost 6 percent of the global output.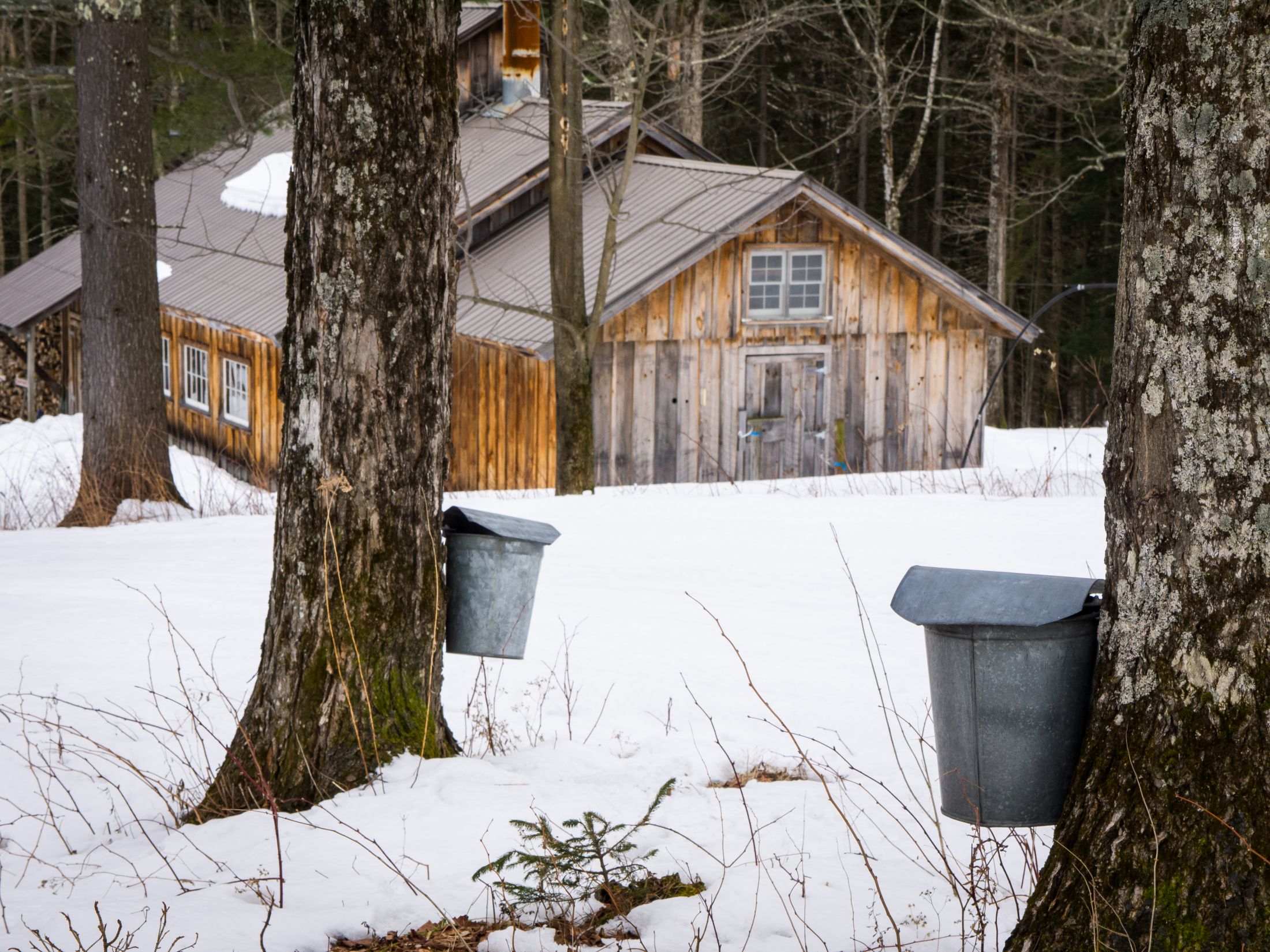 The tapping beings in February and buckets and sap lines are run. It takes nights with below freezing temperatures and days that are warm for the sap to run. Maple season may last 8 to 10 weeks, but 10 to 20 days in the early spring is when the sap flows the best. If it gets warm too early, the trees start to bud and the sap turns bitter. The light fancy syrup tends to be from the earlier sap runs, while the later flows produce darker grades of syrup. We love the darker grades as they tend to have a richer flavor. There is much debate as to personal favorites.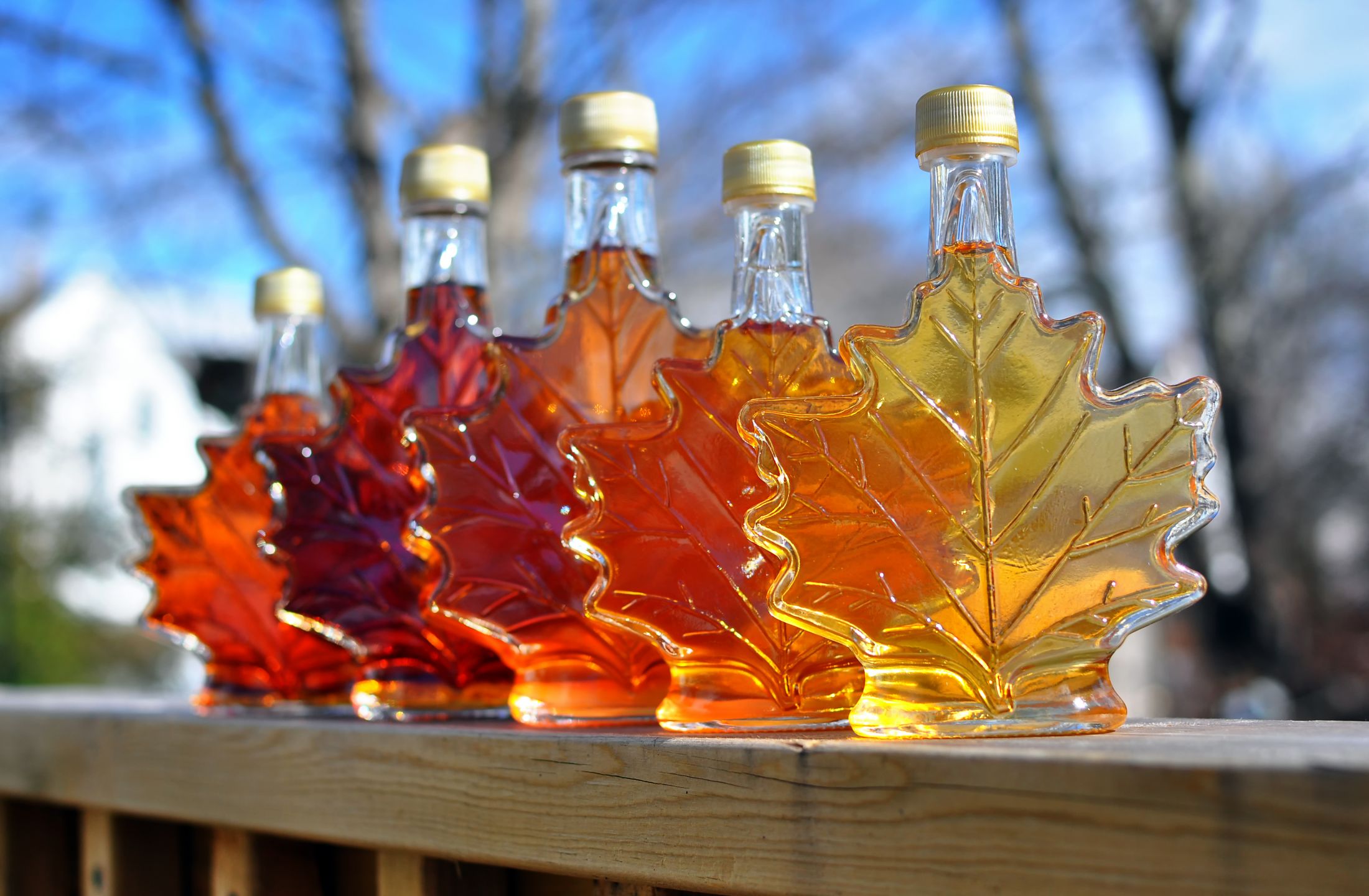 Fun Maple Facts:
It takes 30 to 50 gallons of sap to make just one gallon of syrup

A gallon of syrup weighs 11 lbs

A maple tree is usually 30 years old and 12 inches in diameter before it is tapped

More taps can be added as a tree increases in diameter, up to four per tree

Each tap yields about one quart of syrup

A maple tree can yield sap for about 100 years
In honor of all things Maple, we are sharing with you some of our favorite recipes using our fan favorite Maple Bacon Dip mix.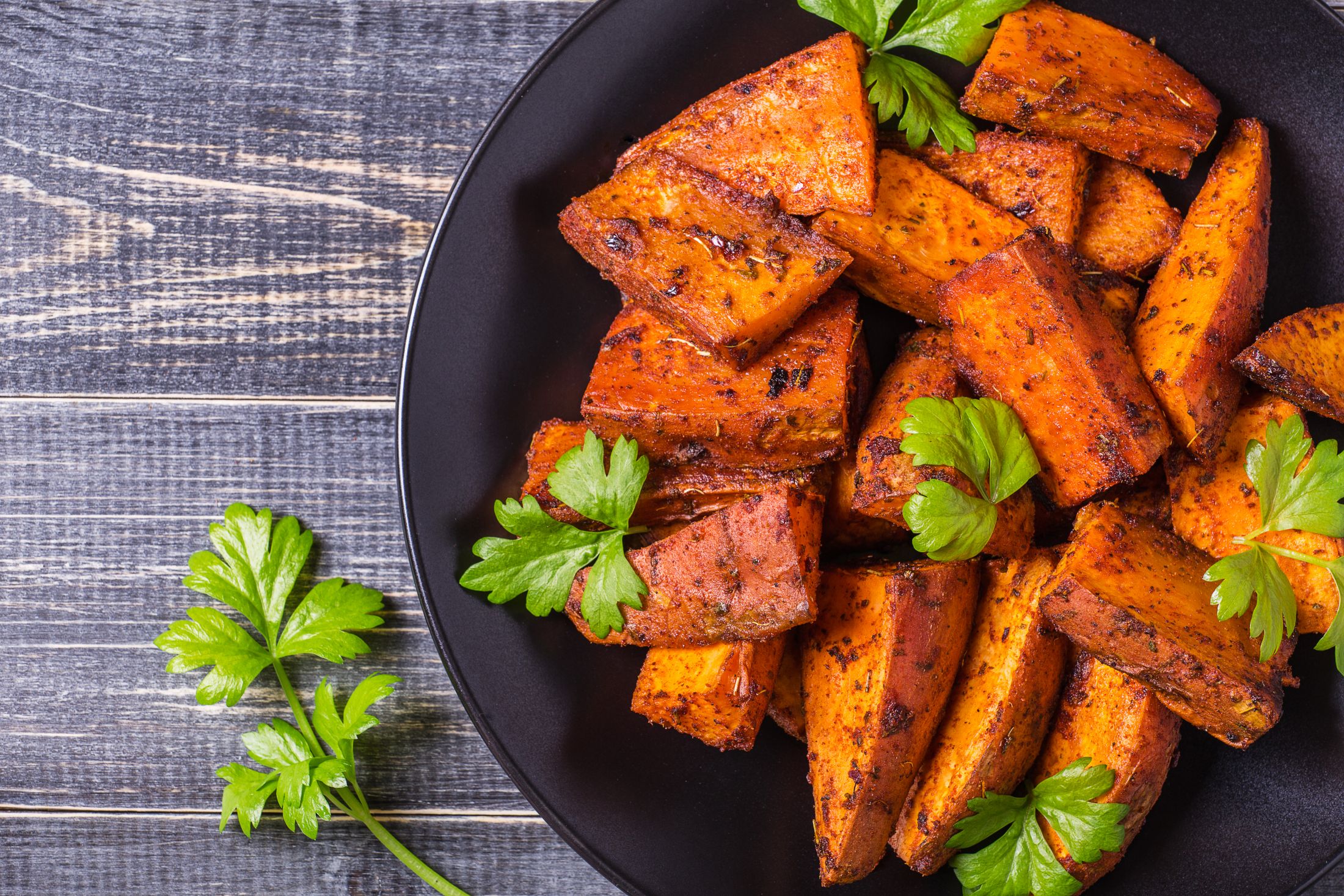 MAPLE BACON ROASTED SWEET POTATOES
4 sweet potatoes, peeled and cut into 1" cubes
3 Tbsp olive oil
1-2 Tbsp Halladay's Maple Bacon Dip and Seasoning Blend
Preheat oven to 375°F. Toss potatoes with olive oil and seasoning blend. Spread in single layer on cookie sheet. Roast in the oven for 30 to 35 minutes, flipping once halfway through, until potatoes are lightly browned and soft.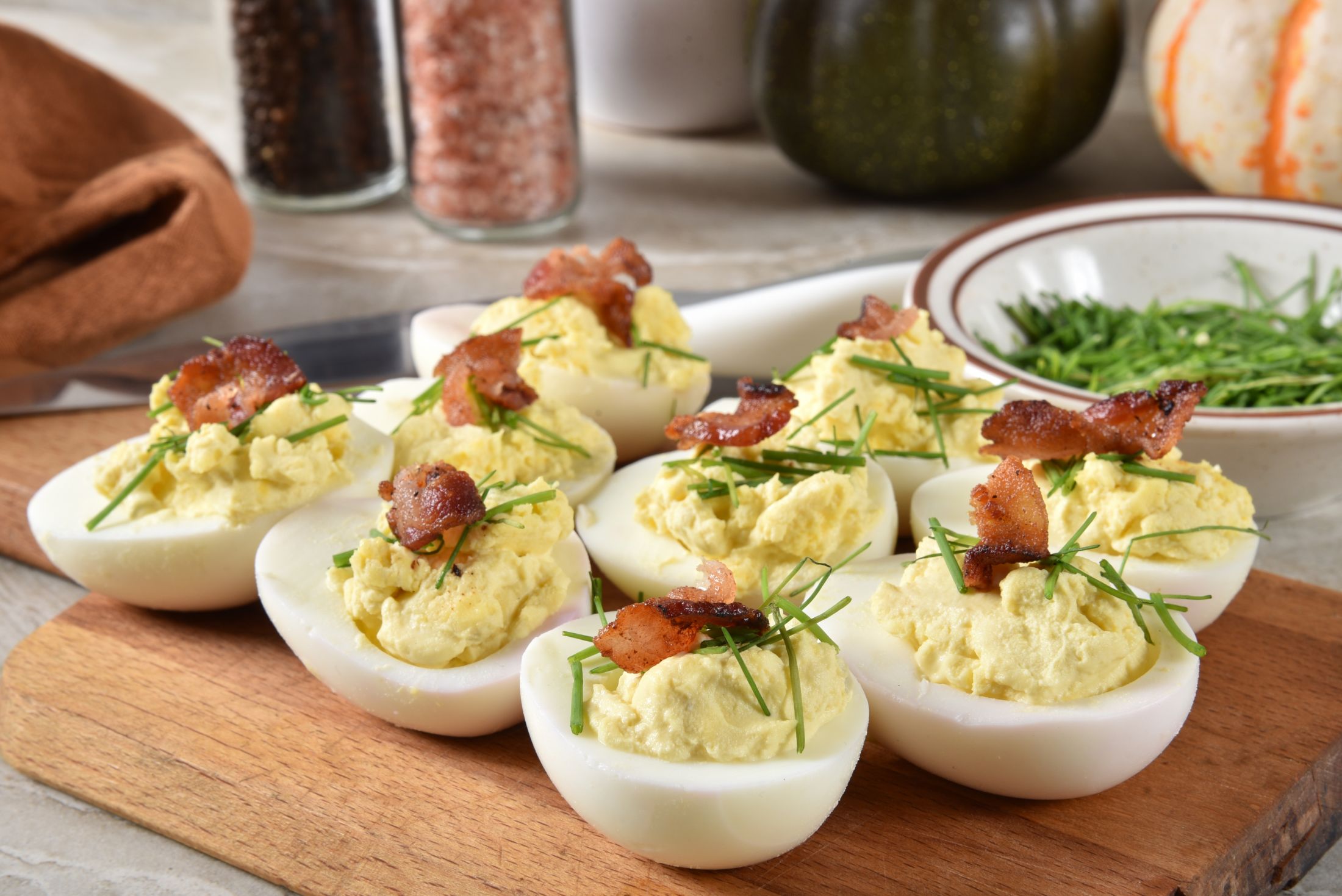 MAPLE BACON DEVILED EGGS
6 eggs, hard boiled and peeled
1 to 2 Tbsp. Halladay's Maple Bacon Seasoning
3 Tbsp. mayo
1 Tbsp. white or apple cider vinegar
Salt and pepper to taste
2 pieces of bacon, crisply cooked and crumbled, for garnish (optional)
Cut cooked eggs in two, removing the yolks and setting aside the whites. Crush yolks with a fork, add Halladay's Maple Bacon Seasoning, mayo, vinegar, salt and pepper to taste. Fill egg whites with yolk mixture. Sprinkle cooked bacon crumbles on top, if desired.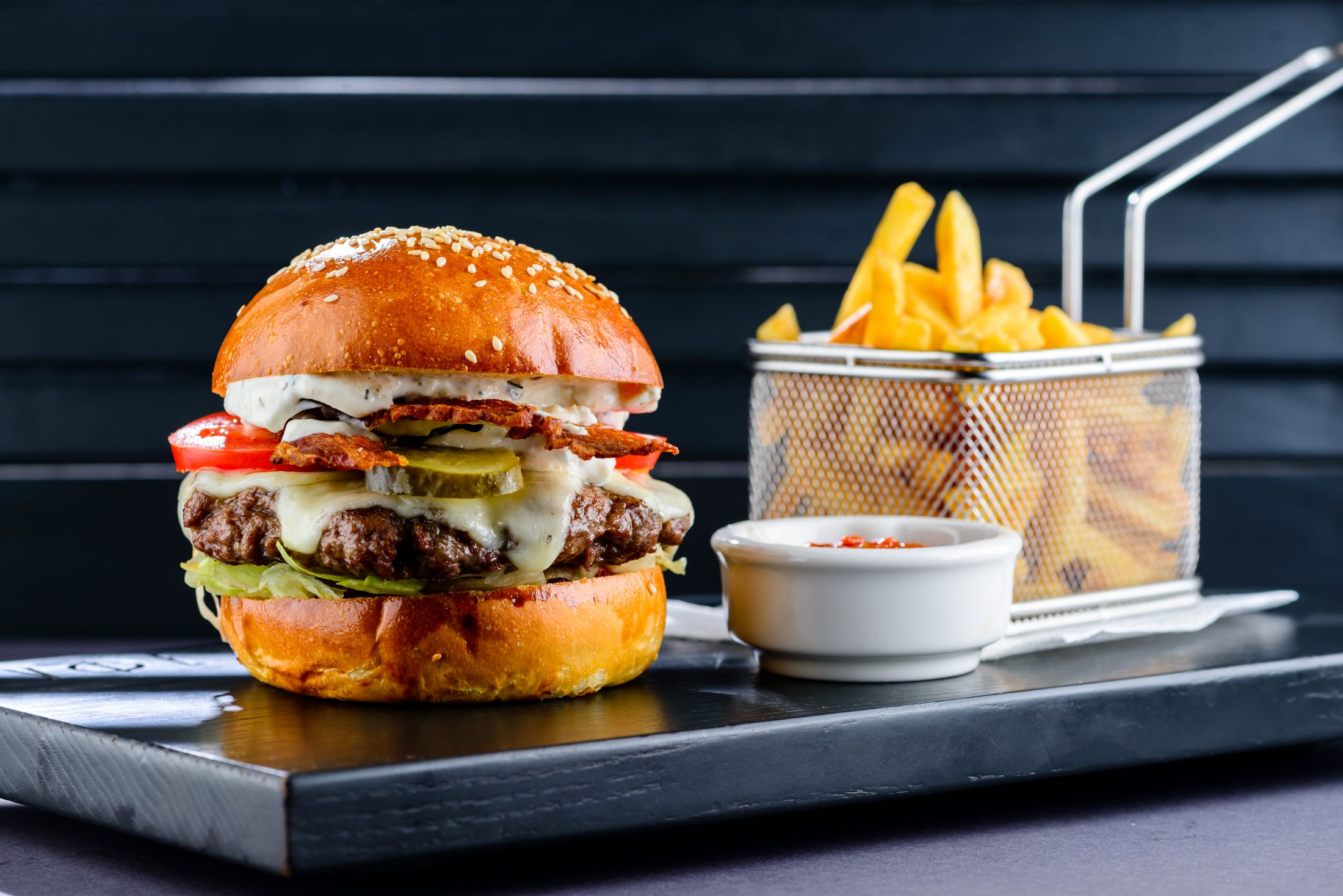 MAPLE BACON TOPPED ONION BURGERS
1 ½ tsp. Halladay's Maple Bacon Seasoning
¼ cup mayo
1 lb. ground beef
2 Tbsp. Halladay's Farmhouse Onion Burger Seasoning
1 egg, if desired
In a small bowl combine Maple Bacon Seasoning with mayo, set aside. In a medium mixing bowl add ground beef, egg, Farmhouse Onion Burger Seasoning, and salt and pepper to taste. Mix well and form into four patties; broil, grill or fry to desired doneness.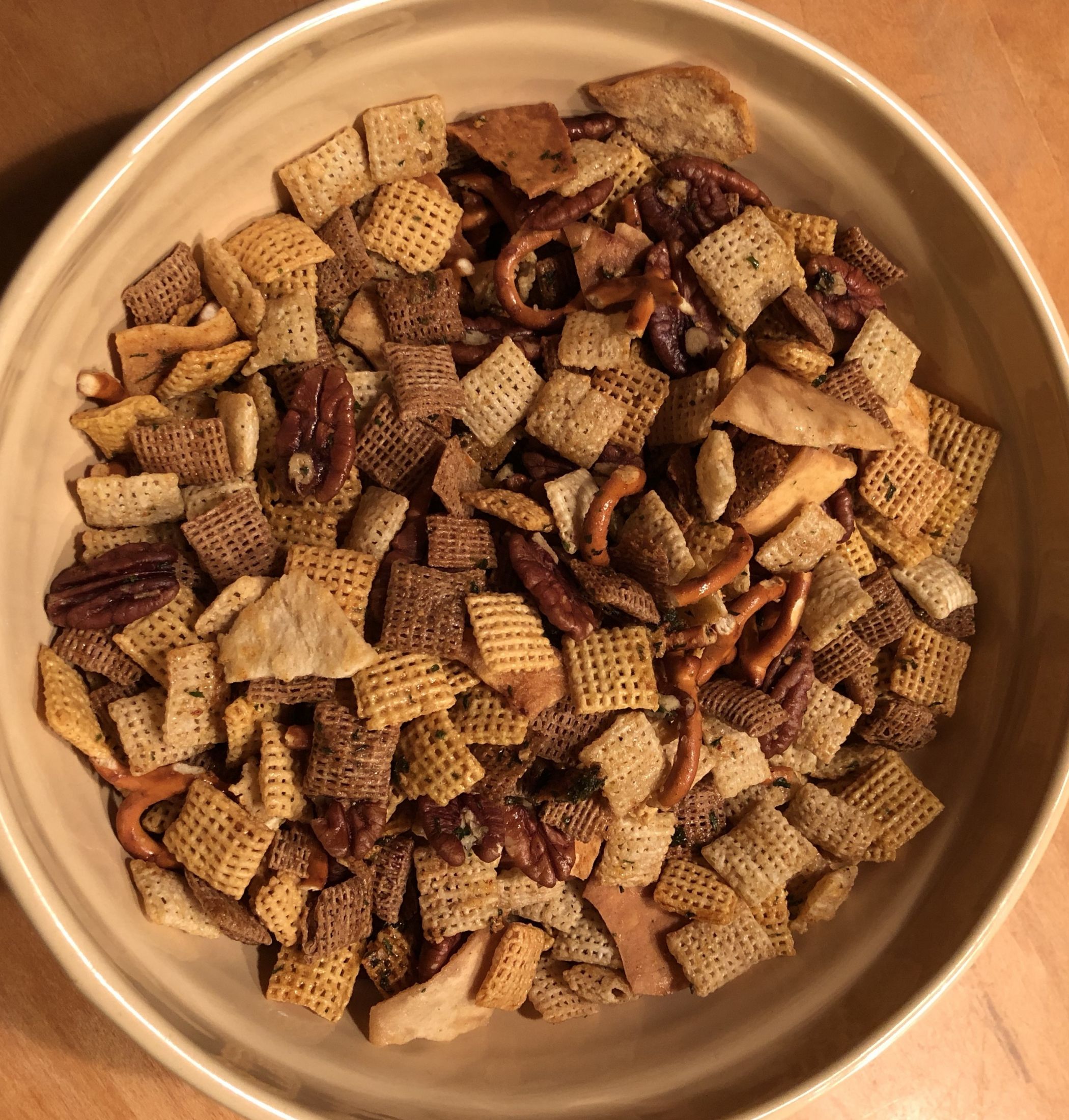 MAPLE BACON CHEX MIX
2 cups Corn Chex Cereal
2 cups Wheat Chex Cereal
2 cups Rice Chex Cereal
1 cup nuts of choice
1 cup pita chips, pretzels or bagel chips, crumbled
½ stick butter
2 Tbsp. maple syrup
2 Tbsp. Halladay's Maple Bacon Seasoning
Combine cereals, nuts, and pita chips in a medium bowl. Melt butter then add maple syrup and Maple Bacon Seasoning. Pour melted butter mixture over the cereal mix, stirring as you go. Microwave mixture on high for a total of about 3 minutes; pausing to stir after each minute. Pour onto a cookie sheet and let cool. Store in a sealed container until you are ready to serve.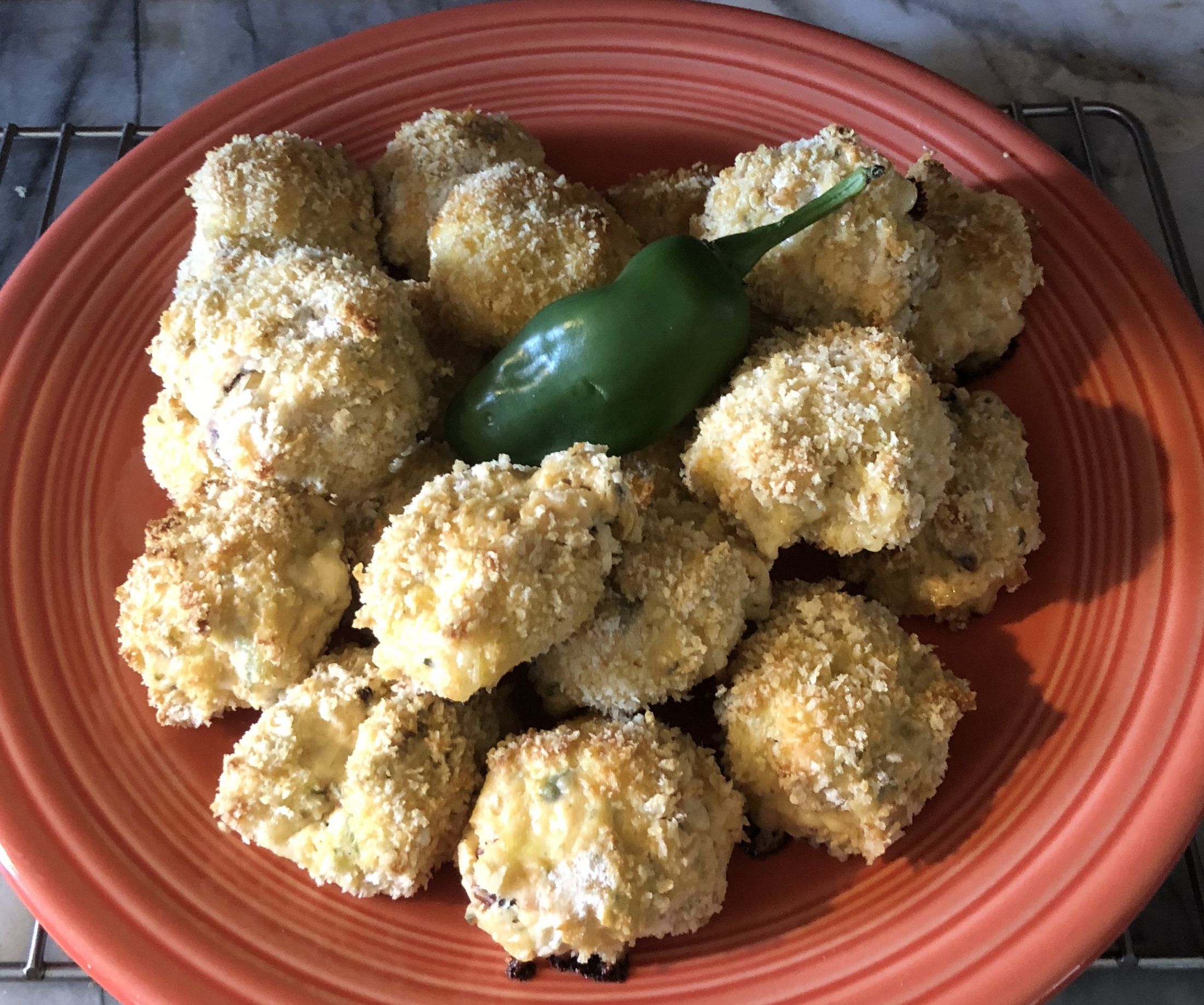 MAPLE BACON POPPERS
Filling ingredients:
2 Tbsp. Halladay's Maple Bacon Seasoning
4 slices crisply cooked bacon, drained and chopped
2 (8 oz.) blocks cream cheese
1 cup shredded cheddar cheese
1 medium jalapeno pepper, seeded and diced.
Coating Ingredients:
1 cup flour
3 eggs, beaten
1 cup panko crumbs
Blend softened cream cheese with Maple Bacon Seasoning. Fold in cheddar cheese, cooked chopped bacon and diced jalapeno pepper. Chill for at least one hour, until firm.
Form filling mixture into small balls. Roll in flour, then egg wash, then panko crumbs. Bake at 375ËšF for about 15 to 20 minutes, or until golden brown.
If you try any of these recipes, we want to see your pictures! Post to Instagram or Facebook and tag us @halladaysharvestbarn and use the hashtag #halladaysathome so we can see them.
-Kathleen Govotski, Owner Halladay's Harvest Barn