How It All Began
06/01/2018
It's been nearly 30 years since the creation of Halladay's Harvest Barn and its humble beginnings. When I look at the shelves of products piled high and the steady stream of orders that roll off the fax it's still amazing every day.
How did it all begin...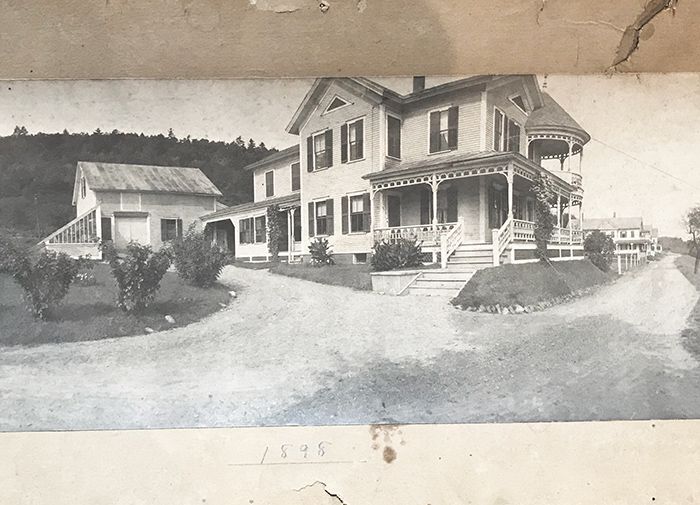 Rick and Kathleen came from families with Polish and Italian backgrounds and one thing that was always the common factor that brought everyone together was food and plenty of it. Food that tasted wonderful and was meant to be shared and enjoyed. Often my grandmother, Carmella and Rick's grandmother, Steffie, would spend most of the day in the kitchen baking and creating feasts. Food was love.
Rick and I both finished school in the 70's and the lure of Vermont and finding a different path beckoned. Jobs were sometimes scarce in our new home and we had quite the varied intro to the Vermont workforce.
Fast forward to the 80's. Halladays Greenhouse and Florist came up for sale and suddenly we were immersed in plants and flowers. Along came 2 children..... life was moving fast.
We began selling herb at the greenhouse and began experimenting with herbal vinegars. Next came dilly dip, curry dip and few blends. HMMMM this was fun. Our busy season at the greenhouse generally lasted from Dec though June so summer seemed to be a great time to try some fairs and festivals.
Our first fair was in Brattleboro Vermont in the pouring rain in a leaky easy up tent. Though the crowd was small it was enthusiastic. The next weekend's fair boasted perfect weather and we were mobbed with our first Harvest Barn fans.
For the next 20 years we and our young family were gypsies on the crafts circuit. We still ran the florist and greenhouses but also did up to 40 craft shows a year. Bit by bit our fan base grew and we began to be on the shelves of more and more stores. An Inn was added to the mix and we were able to host many of our Harvest Barn fans overnight.
Almost 30 years later high on a hill overlooking the Ct River we still hand blend and package over 70 mixes. Our son Justin is the inspiration and creator of many of our new mixes and recipes and is  adding his touch to the business. Our loyal staff keeps the phone answered, shelves full and orders shipped out the door.
From our family to your family, experience all the fun and flavor we loved as children without spending the whole day in the kitchen. Add a few fresh ingredient s to our mixes for homemade taste and go enjoy the party.