Game Day Favorites
01/08/2021
For all you football fans, there is some great game watching ahead! It's all about team spirit, great plays and of course... THE SNACKS! We have gathered some of our all-time favorite recipes for the game day win!

All of Halladay's Dip Mixes are great with chips of fresh veggies. Some of our game day favorites include Cheddar Ale, Garlic Chipotle, Farmhouse Five Onion, and Spicy Garlic Dill. Take game day to the next level with some of our all-time favorites! These are all sure to disappear in minutes.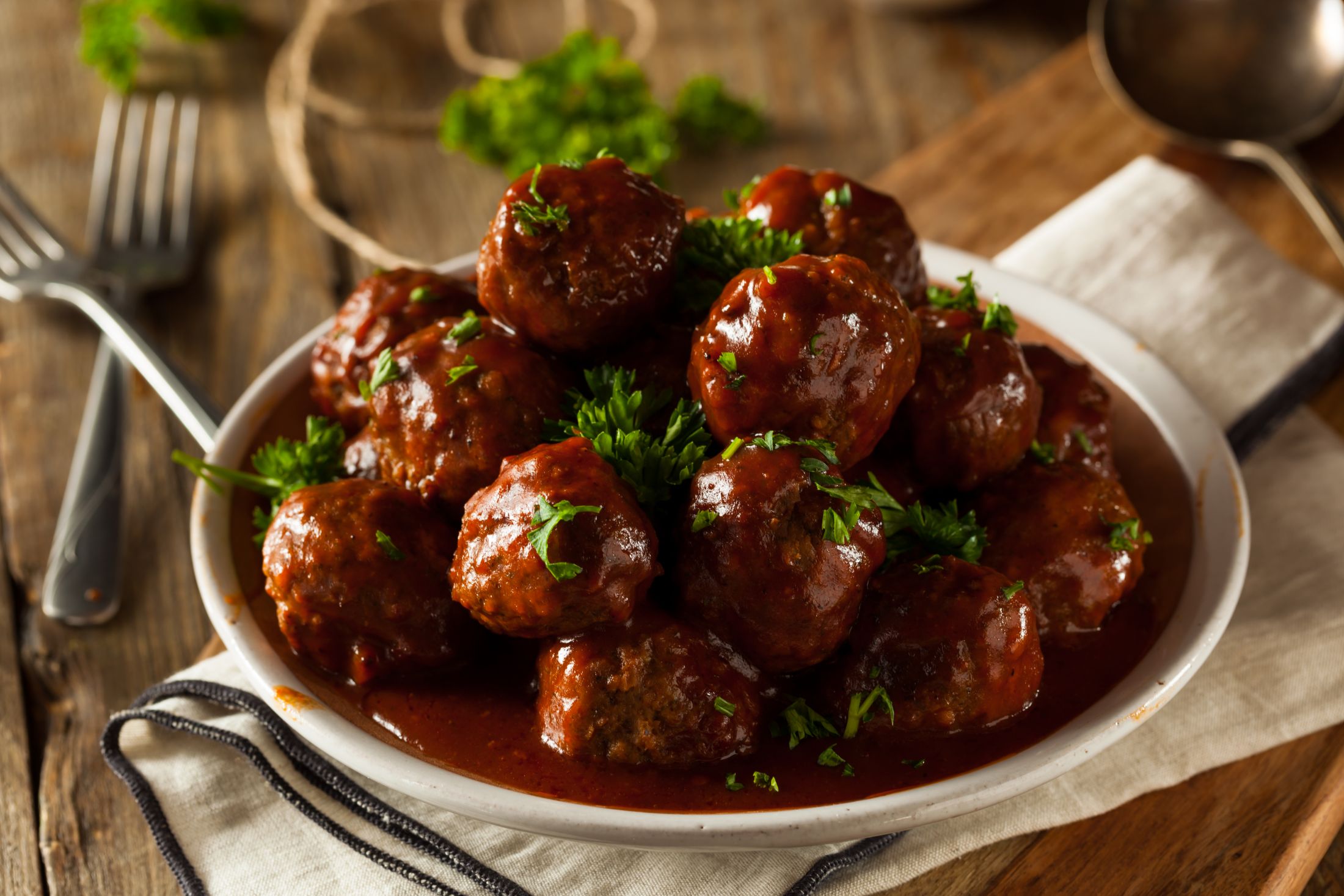 ORANGE CHIPOTLE COCKTAIL MEATBALLS
1 Tbsp. Halladay's Garlic Chipotle Seasoning
1 Tbsp. orange juice
1 cup barbecue sauce
1 to 2 Tbsp maple syrup, optional
1 (1 lb.) bag frozen cocktail sized Swedish style meatballs, defrosted
Combine seasoning, juice, barbeque sauce and syrup; heat in small saucepan. Add meatballs and heat through. Serve warm.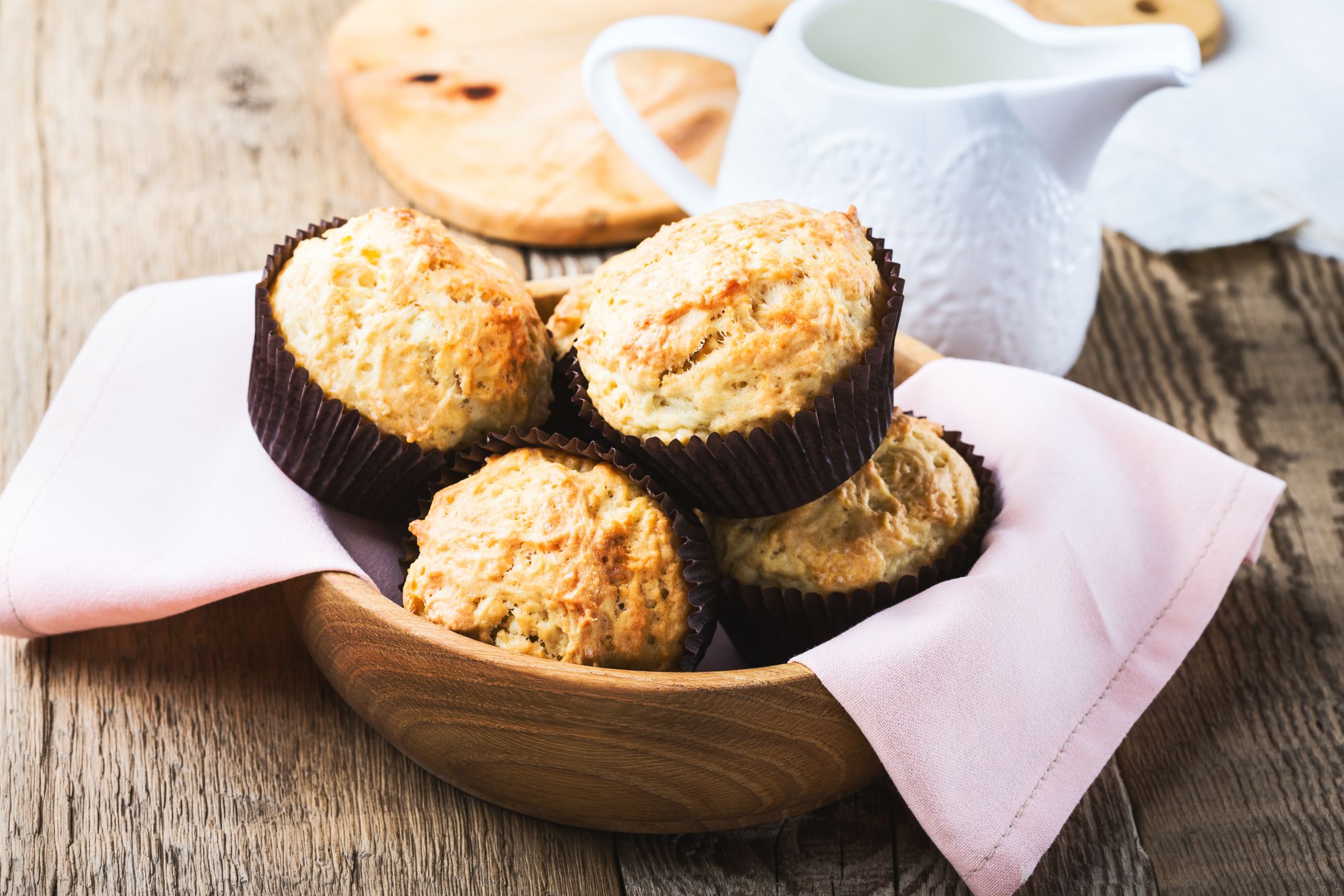 BEER BREAD MINI MUFFINS
1 package Halladay's Vermont Beer Bread
4 Tbsp. butter
1 (12 oz.) can or bottle beer or club soda
Preheat oven to 350˚F. Mix bread according to directions. Scoop batter into a well-greased mini muffin pan, filling each cup halfway full. Bake until cooked through, about 20 minutes. Makes 60 mini muffins.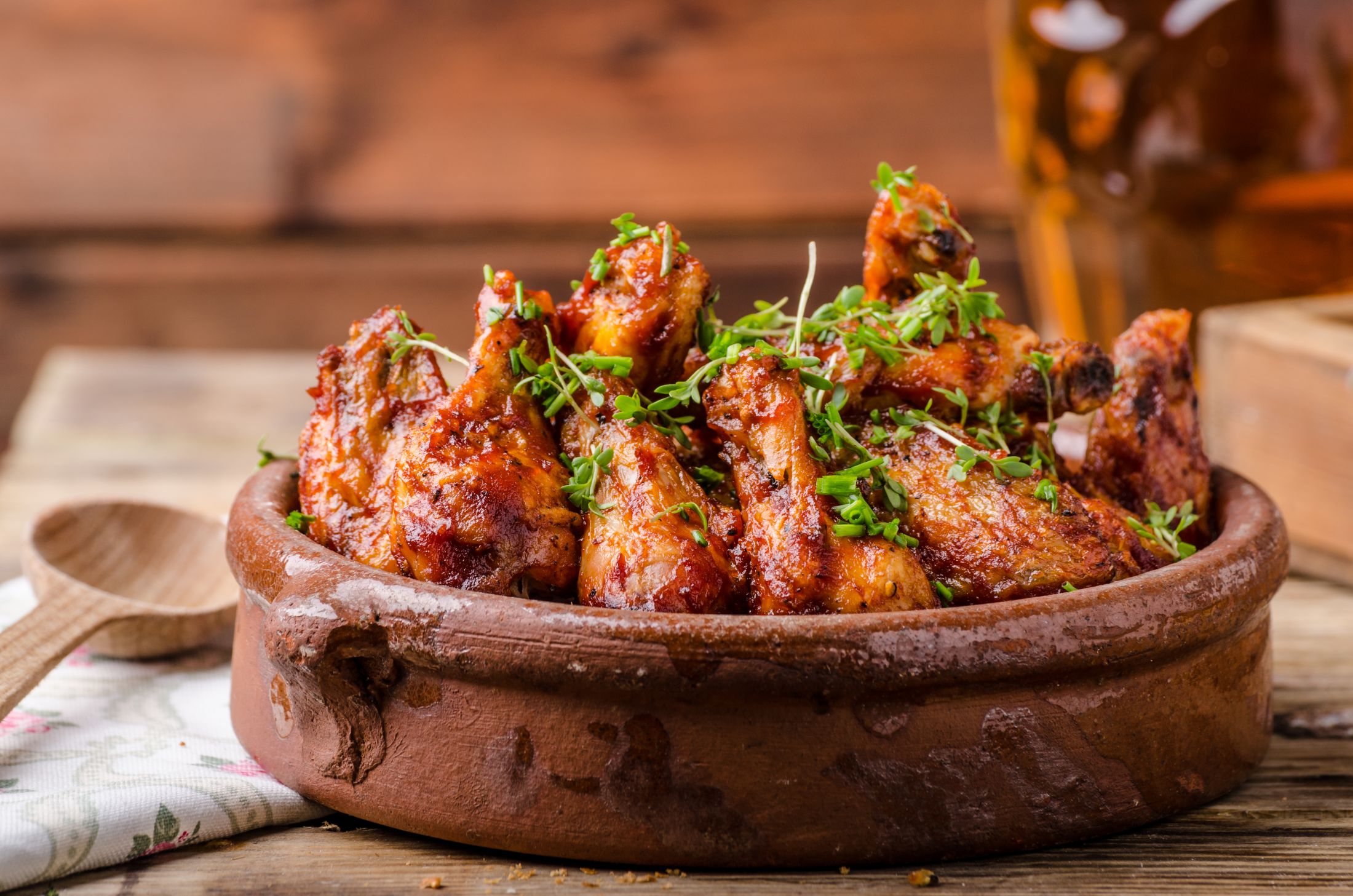 HONEY SRIRACHA WINGS
⅓ cup sriracha
¼ cup honey
1 Tbsp. Halladay's Garlic Chive Seasoning
2 ½ to 3 lbs. chicken wings or drums
Preheat oven to 350˚F. Whisk together sriracha, honey and seasoning. In a large baking pan, arrange chicken in a single layer. Bake until chicken is golden-brown, about 30-40 minutes. Toss with sauce to coat. Return to oven and bake another 5 minutes to thicken sauce.
*Muffins can be topped with shredded cheese, stuffed with sweet or savory fillings like mini meatballs.
CARAMELIZED ONION HOT DIP
1 medium onion, sliced
2 Tbsp olive oil
3 oz. cream cheese, softened
¾ cup sour cream
½ cup mayo
1 cup shredded mozzarella 
2 Tbsp Halladay's Caramelized Onion Dip Mix

Sauté onions in olive oil until caramelized. Combine softened cream cheese, sour cream, mayo, mozzarella and Halladay's Caramelized Onion Seasoning. Fold in the cooked onions. Bake at 350°F for 20 to 30 minutes, until hot and bubbly; or in a bread bowl wrapped in tin foil for one hour.
MAPLE BACON POPPERS
2 Tbsp Halladay's Maple Bacon Seasoning
4 slices crisply cooked bacon; drained and chopped
2 (8 oz.) blocks cream cheese, softened
1 cup shredded cheddar cheese
1 medium jalapeno pepper; seeded and diced
1 cup flour
3 eggs, beaten
1 cup panko crumbs

Blend softened cream cheese with Maple Bacon Seasoning. Fold in cheddar cheese, cooked chopped bacon and diced jalapeno pepper. Chill for at least one hour, until firm. Form filling mixture into small balls. Roll in flour, then egg wash, then panko crumbs. Bake at 375°F for about 15-20 minutes, or until golden brown.
If you try any of these recipes, we want to see your pictures! Post to Instagram or Facebook and tag us @halladaysharvestbarn and use the hashtag #halladaysathome so we can see them.
-Kathleen Govotski, Owner Halladays Harvest Barn