Blue Ribbon Maple Bacon Chili
01/02/2019
Our small Vermont town hosts a chowder and chili cook off during the last week in October.  Each year there is a central starting point; this year it was at the Flat Iron Coffee Shop. Once a person has registered, participating shops offer chowders or chili to sample as tasters meander their way through the stores to sample all the delicious entries. People get quite creative with their cooking; it is always fun to sample the various entries! We have some recipes that have been handed down through generations and some modern day riffs on the traditional. We had 20 participants this year and I am certain that not one person went home hungry!
A friendly spirit of competition is in the air. On Friday afternoon, everyone has something fun simmering on the stove. Will Jamaican Jewelz take the prize again with her famous seafood chowder? She seems unbeatable!  With this fun competition in mind, Halladay's set off to concoct the perfect chili.  A bit of spice with a touch of sweetness seemed to be the way we were leaning.  How about adding some bacon? Everything is delicious with bacon! Justin hit the kitchen, spices in hand.
We love our Harvest Barn Chili Seasonings (Farmhouse Chili is mild and our Firehouse Chili is hot), but wondered what we could add to get some more complex flavors. Our new Maple Bacon Dip and Seasoning was added as well as some freshly cooked bacon, and this took our chili to the next level.  We then added some dark beer and about a ½ cup of bourbon, both of which added some depth of flavor and richness. We topped the finished product with some sour cream, shredded cheddar cheese, scallions, and maple glazed bacon bits and served up some generous pieces of warm Halladay's Vermont Beer Bread on the side. It was an instant hit, and we took home the blue ribbon!
We are not going to keep the recipe a family secret, it's too good not to share! Whip up a batch; we think you will love it. Enjoy!
Blue Ribbon Maple Bacon Chili
1 Tbsp. canola oil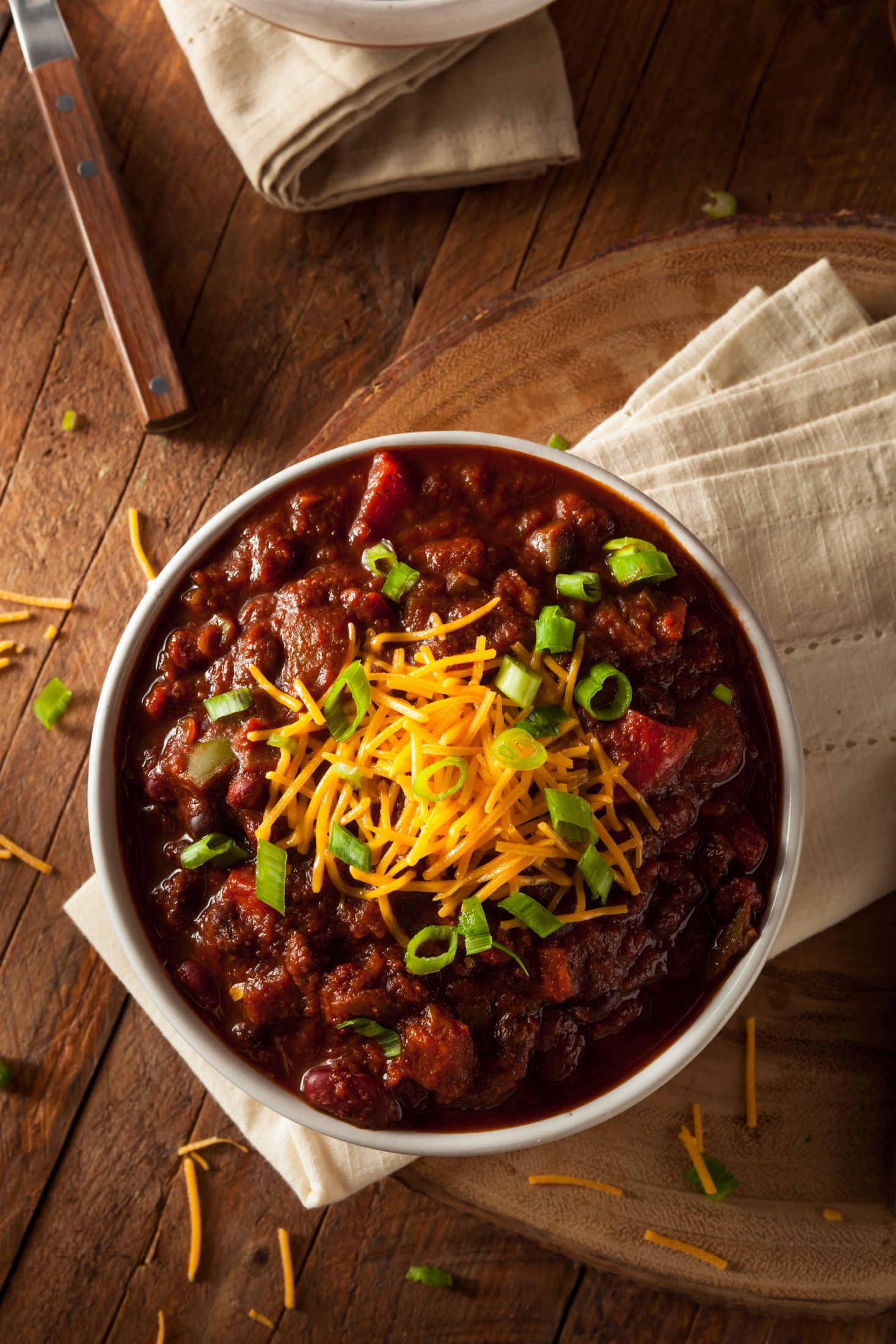 4 strips of bacon, diced
1 lb. ground beef
1 lb. ground spicy Italian sausage
1 large white onion, diced
2 Tbsp. apple cider vinegar
2 cups water
1 (8 oz.) can tomato sauce
1 (28 oz.) can crushed tomatoes
1 (15 oz.) can black beans, drained and rinsed
1 (15 oz.) can red kidney beans, drained and rinsed
¼ cup maple syrup
3 Tbsp. Halladay's Farmhouse Chili Seasoning
3 Tbsp. Halladay's Maple Bacon Seasoning
1 cup dark beer or ½ cup of bourbon, optional
Heat a large stock pot over medium heat. Add oil, bacon and onion and sauté until onions and bacon are lightly cooked and browned.
Add ground beef and sausage, cook until completely browned and no pink remains. Stir occasionally to break up meat.
Add all remaining ingredients, scraping up browned bits from the bottom of the pan. Reduce heat and simmer for at least 30 minutes until flavors are well combined.
Serve with sour cream, green onions, cheddar cheese, crisp crumbled bacon or desired toppings