8 ways to make your new favorite pancakes!
11/06/2020
I may have had a little too much fun in the kitchen working on this pancake blog! My slightly obsessive brain got a little carried away with what you can add to pancakes. I did have to reign myself in at one point, to stop the pancake madness! I shared with the staff and they enjoyed 2 days of pancake lunches. Are we ladies just more orientated towards sweet breakfasts? It was all the women who opted in for pancakes!
I have Had my experiments with pancakes through the years. I've had the lumpy, raw in the middle, 'leadcakes' with the occasional perfect pancake. Halladay's Harvest Barn Buttermilk Pancake Mix takes the guesswork out of pancakes and now I have perfect pancakes every time!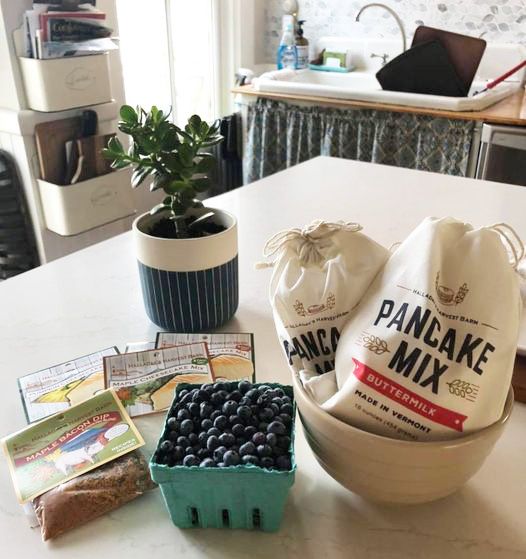 TIPS FOR THE PERFECT PANCAKE:
Don't overmix your batter. It's okay to have a few lumps. As you stir gluten develops and that makes for tough pancakes. Let the batter sit for 3 to 5 minutes before cooking. You can make your batter up to 24 hours ahead. It may need to be thinned a bit if it sits.

You need even heat; not too high, not too low. Once your pan is evenly heated to the correct temperature your pancakes will be perfect. Make sure you wait to see a fair amount of bubbles in your batter before flipping your pancake. You can lift one corner slightly to be sure they are not burning before you flip.

Clarified butter or oil is the best to cook in. If you use butter it can burn and you will need to wipe your pan clean every couple of batches.

Real buttermilk adds the best flavor. If you don't have any on hand, you can easily make a buttermilk substitute with one cup of milk and 1 Tbsp of vinegar. Be sure to let it sit for a few minutes to sour.

Adding a regular egg is fine but if you would like to experiment with extra fluffy pancakes separate your egg yolk from the egg white. Beat the egg white until stiff. Mix the yolk with the other ingredients. Just before cooking gently fold in the whipped egg white.

Start with Halladay's Harvest Barn Buttermilk Pancake Mix. Try some of the test kitchen recipes and create some fun recipes of your own!
BASIC PANCAKE RECIPE
1 ½ cups Halladay's Harvest Barn Buttermilk Pancake Mix
1 cup Buttermilk
1 large egg
2 Tbsp Vegetable Oil for cooking
Gently mix pancake mix, egg, and milk. Cook according to tips above.
CARROT CAKE PANCAKES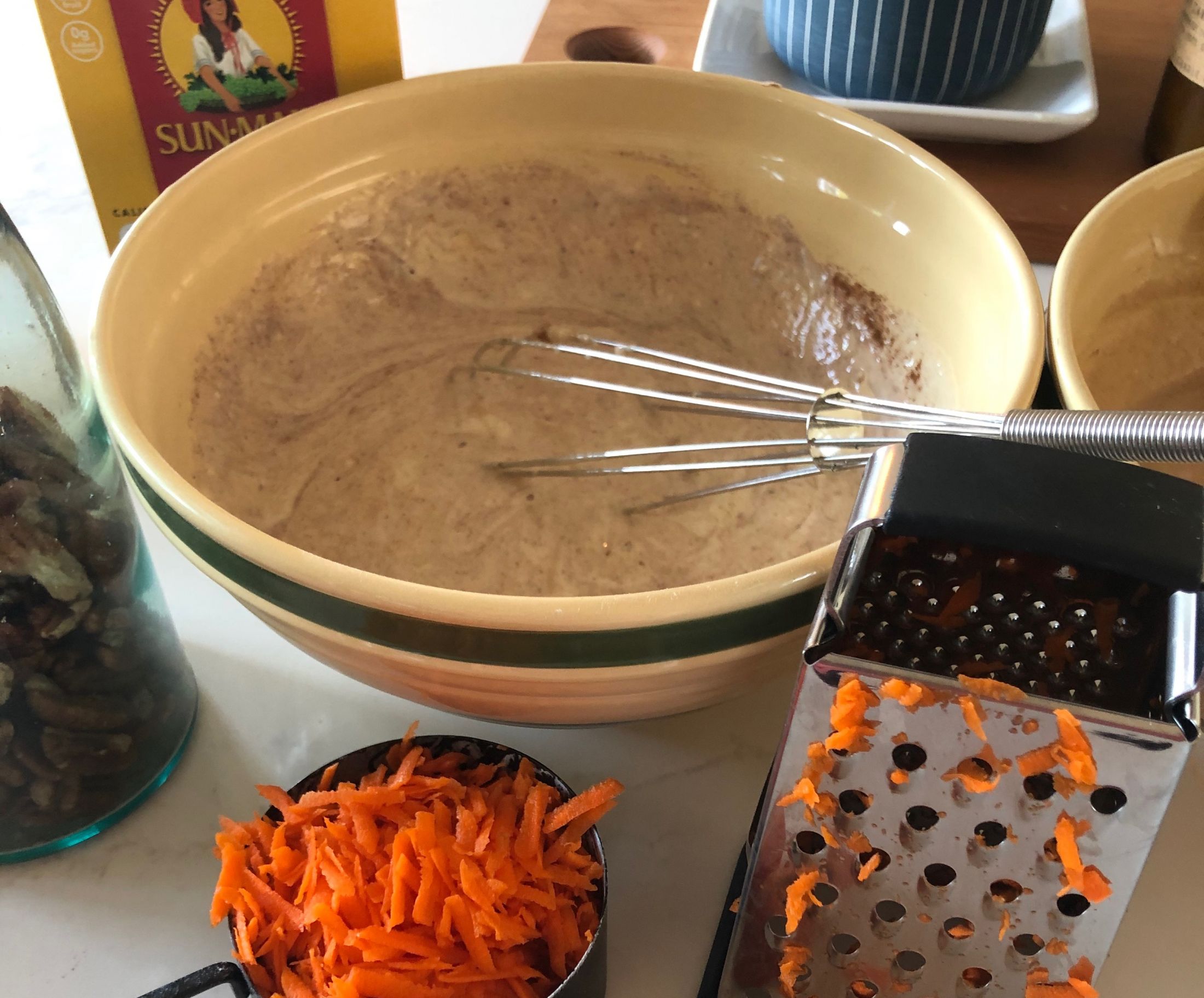 Basic Recipe from above, plus:
1 cup grated carrots
1 tsp Apple Pie Spice
¼ cup raisins, optional
¼ cup pecans or walnuts, optional
PUMPKIN SPICE PANCAKES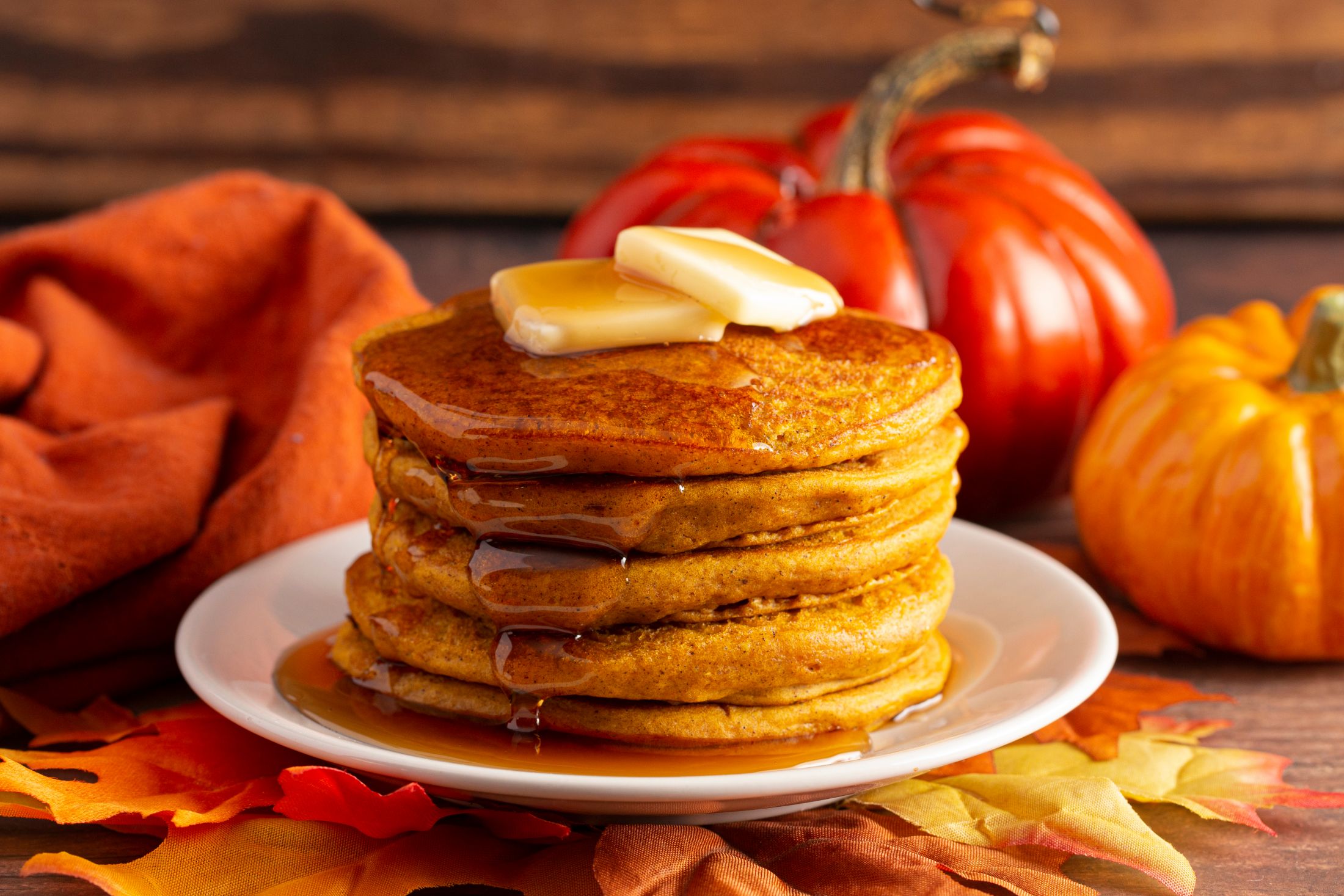 Basic Recipe from above, plus:
1 package Halladay's Harvest Barn Pumpkin Cheesecake Mix
CRANBERRY OATMEAL PANCAKES
Basic Recipe from above, plus:
Gently fold in additional ingredients:
Extra ½ cup of milk
1 cup of oatmeal
½ cup dried cranberries or 1 cup fresh chopped cranberries
APPLE WALNUT PANCAKES
Basic Recipe from above, plus:
Gently fold in additional ingredients:
1 cup grated tart apples, squeeze out excess liquid
½ tsp cinnamon
⅓ cup walnuts, optional
BLUEBERRY PANCAKES
Basic Recipe from above, plus:
1 cup blueberries
CHOCOLATE CHIP PANCAKES
Basic Recipe from above, plus:
½ cup chocolate chips
BANANA NUT PANCAKES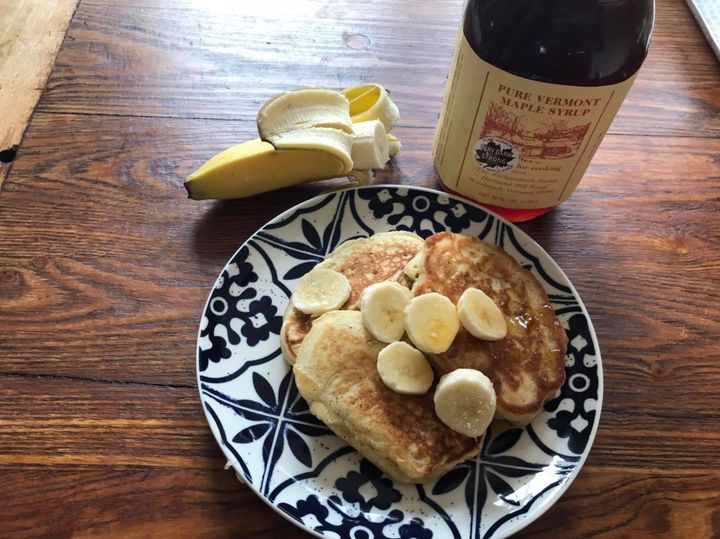 BASIC RECIPE, PLUS:
1 banana, diced
⅓ cup chopped walnuts or pecans
BIRTHDAY PARTY FUNFETTI PANCAKES
Use our basic pancake recipe for the base. Pour pancake batter into pan, sprinkle in some rainbow sprinkles. Continue cooking both sides. Top with more sprinkles and whipped cream before serving.
VT FARM BREAKFAST BOX
Send someone the gift of pancakes with our Vermont Farm Breakfast Box! This box includes 2 of our Buttermilk Pancake Mixes, 1 (3.4 oz) jar of maple syrup, 1 Maple Cheesecake Mix and 1 Pumpkin Cheesecake Mix! Get yours today!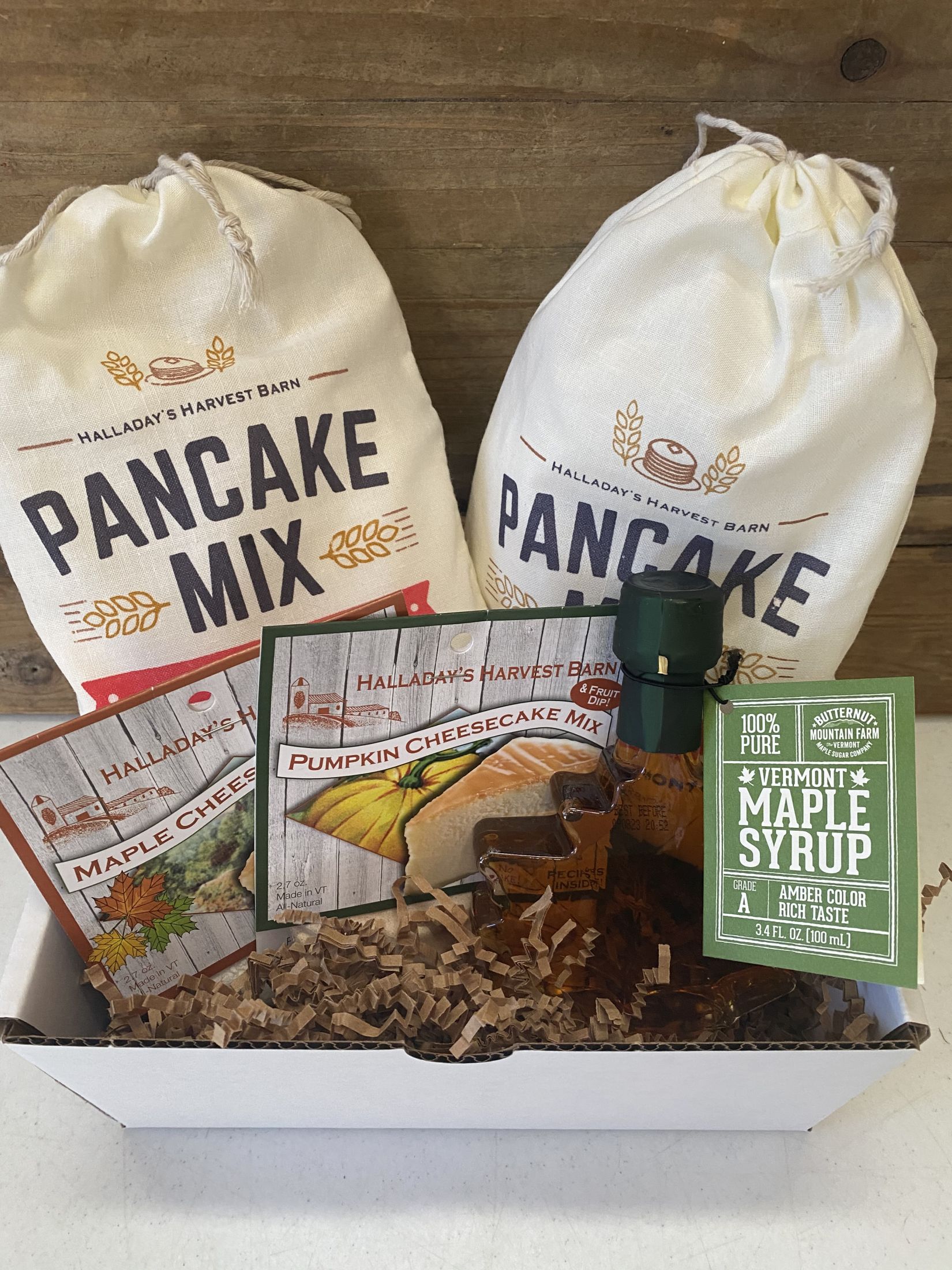 If you try any of these recipes, we want to see your pictures! Post to Instagram or Facebook and tag us @halladaysharvestbarn and use the hashtag #halladaysathome so we can see them.
-Kathleen Govotski, Owner Halladay's Harvest Barn