5 healthy & fun veggie loaded dips!
07/09/2021
This collection of recipes features lots of healthy fresh vegetables added to our dip mixes to make your summer snacking guilt free! While preparing all our dip and seasoning blends, consider swapping out heavy sour cream for healthier Greek yogurt with just a dab of light mayo.
These featured recipes have fresh additions that really kick up the flavor while adding vitamins and fiber. It's a great way to sneak extra veggies into your family's diet while bumping up the flavor.
DECONSTRUCTED 7 LAYER MEXICAN DIP
The 7 layer bean dip was my go-to party dip for years. It was always pretty quick to disappear. This version comes together quickly and is a lighter and simpler version.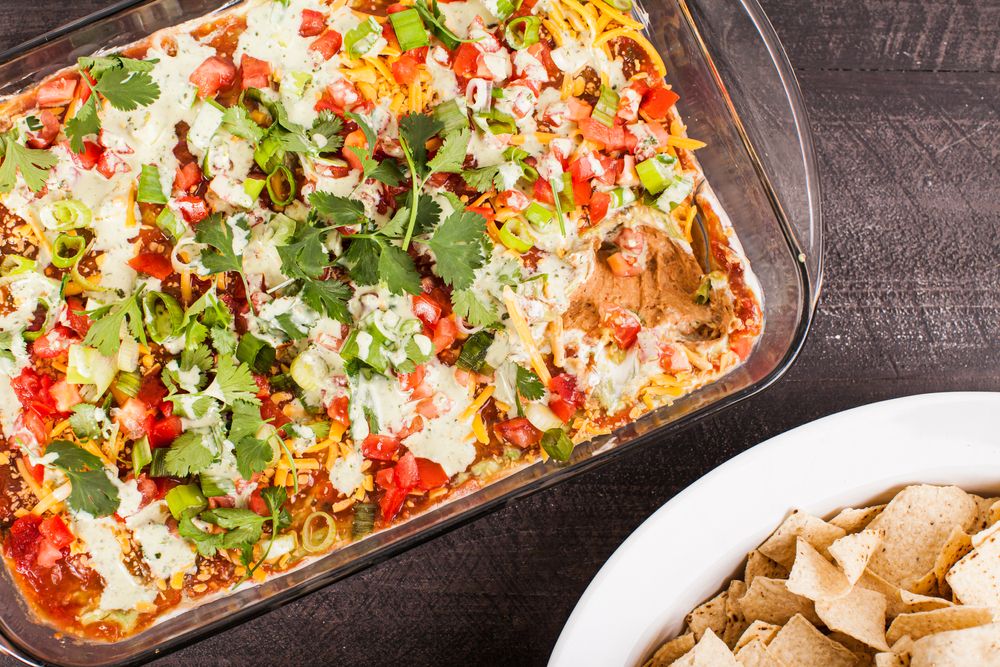 Filling ingredients
1 Tbsp olive oil
1 (15 oz) can low sodium refried black beans
1 Tbsp lime juice
1 Tbsp Halladay's Harvest Barn Zesty Fiesta Dip & Seasoning Blend
Topping ingredients
¼ cup chopped tomatoes
¼ cup diced red onions
¼ cup cotija or cheddar cheese
2 Tbsp diced pickled jalapenos
2 Tbsp chopped fresh cilantro
Heat olive oil in skillet over medium heat. Add beans, lime juice, and Zesty Fiesta Seasoning and cook until heated through. Fold mixture into pie plate or shallow serving dish. Top with remaining ingredients and serve.
LEMON SPINACH FETA DIP
This dip takes on the pretty green color of the spinach. The Greek yogurt brings out the lemon flavor and the feta cheese will add a little salt and tang. If you would prefer bigger pieces of feta simply leave it out of the food processing step and fold it in at the end.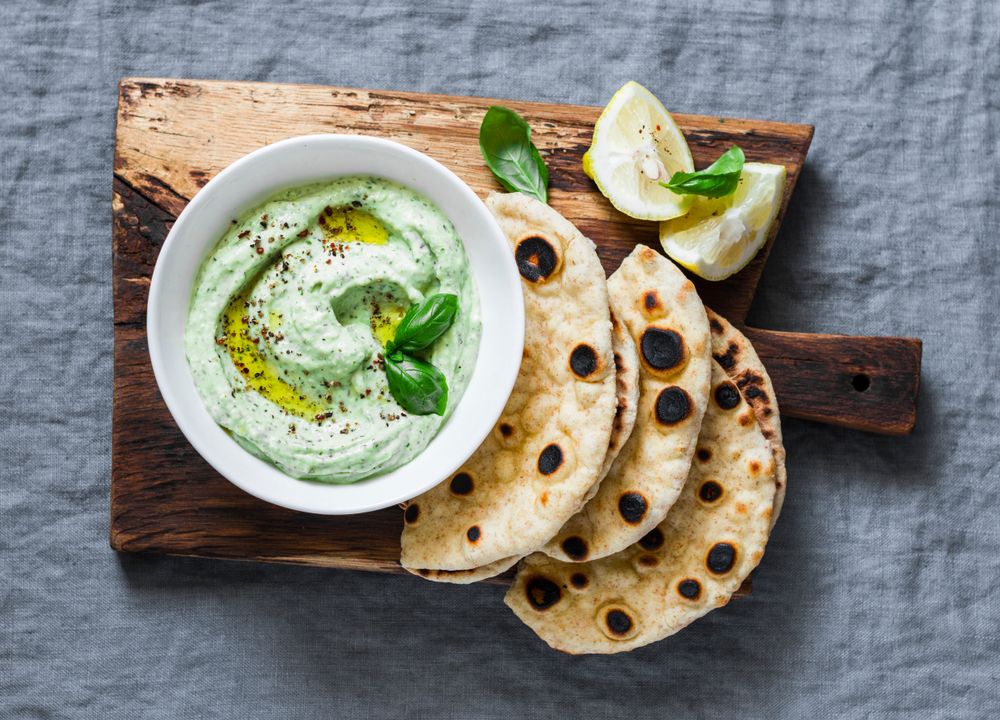 2 cups fresh spinach
¾ cup crumbled feta cheese
½ cup plain Greek yogurt
2 oz light cream cheese
1 Tbsp Halladay's Harvest Barn Lemon Spinach Dip & Seasoning Blend
Place all ingredients in food processor, blend until smooth or desired consistency is reached. Serve with fresh veggies, naan, or pita chips.
ZESTY CORN DIP
This hearty dip is great to serve during corn season when all the delicious local corn is ready at your favorite farmstand. It's the perfect way to use up those couple extra ears of corn left at the end of dinner. Simply shuck them and freeze them or keep them in the fridge to use in this fun weekend party dip. If you don't have fresh corn available you can substitute frozen corn.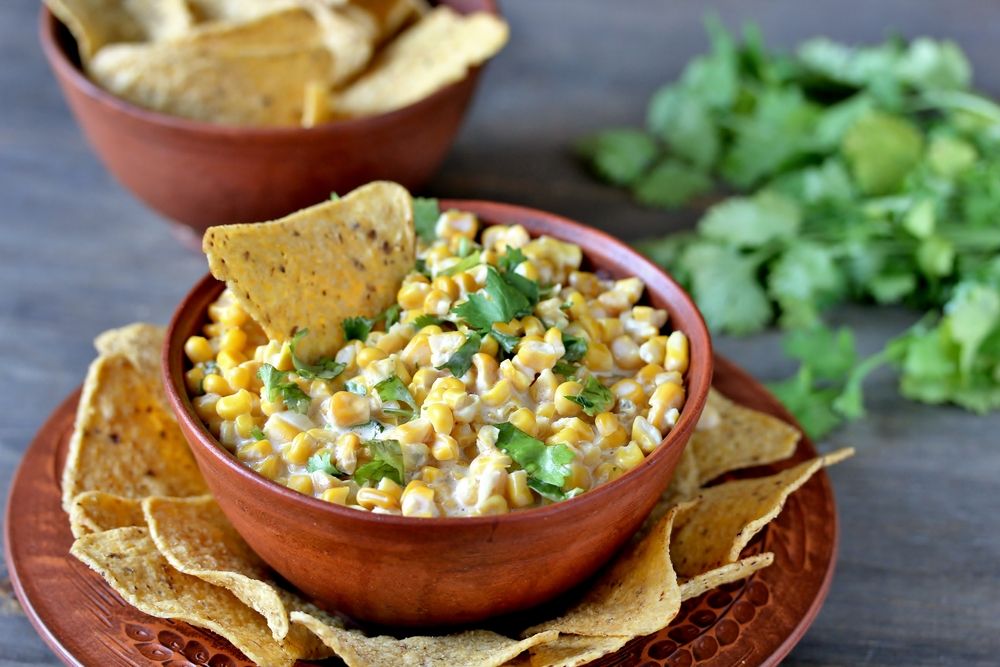 2 ½ cups fresh or frozen prepared corn kernels
¼ cup light mayo
¼ cup sour cream or Greek yogurt
2 Tbsp lime juice
1 Tbsp Halladay's Harvest Barn Zesty Fiesta Dip & Seasoning Blend
¾ cup queso fresco or shredded cheddar cheese
Mix all ingredients; put in an 8" pie dish or 1 quart casserole dish. Bake at 350°F for 15 to 20 minutes, or until warm and bubbly.
CARAMELIZED ONION & BUTTERNUT SQUASH DIP
This dip is savory and so yummy. The butternut squash and Greek yogurt are a perfect backdrop for all the sweet caramelized onions. We think you will love it!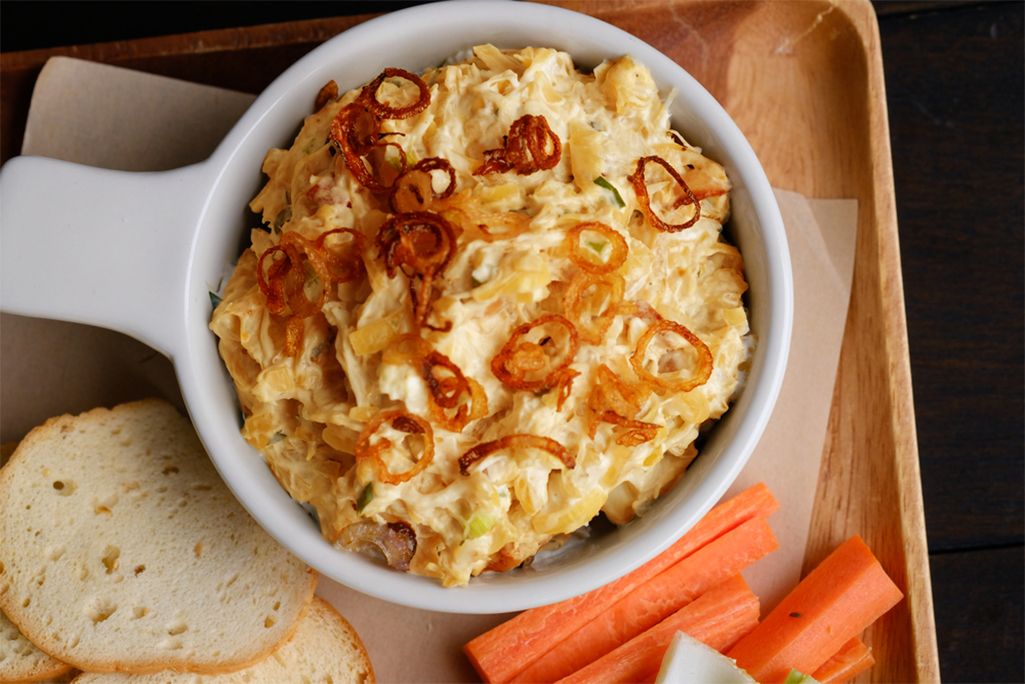 2 Tbsp olive oil
1 large sweet onion, thinly sliced
1 cup plain Greek Yogurt
2 Tbsp Halladay's Harvest Barn Caramelized Onion Farmhouse Artisan Seasoning
1 (12 oz) package frozen cooked winter squash puree, defrosted and drained of excess liquid
Sautee onions in olive oil until caramelized. Combine with other ingredients. Let set for at least 30 minutes before serving. Can be served warm or at room temperature.
LEMONY ARTICHOKE DIP
This dip is a version of the classic and favorite spinach artichoke dip. The marinated artichokes add a tangy flavor to the dip. It has a light fresh flavor perfect for summer!
3 (6 oz.) jars marinated artichoke hearts, drained and chopped
1 tsp. finely grated lemon peel
1 cup sour cream
1 cup mayo
1 cup Swiss or mozzarella cheese, shredded
2 Tbsp. Halladay's Lemon Spinach Seasoning
1 Tbsp. Dijon mustard
Preheat oven to 350ËšF. Combine all ingredients: blend well. Pour into a casserole dish. Bake until hot and bubbly, about 25 to 30 minutes. Serve warm with pita chips or French bread.
So, there you have it; five delicious dip recipes loaded with veggies that are perfect for summer and easy to customize.
If you try any of these recipes, we want to see your pictures! Post to Instagram or Facebook and tag us @halladaysharvestbarn and use the hashtag #halladaysathome so we can see them.
-Kathleen Govotski, Owner Halladay's Harvest Barn