4 Quick & Easy Desserts for Fall
09/18/2020
Fall is really the perfect time of year in New England. We enjoy crisp cool evenings that make for a great night's sleep, and wake up to cool mornings that turn into beautiful warm sunny afternoons. This year may be a little different, with some of our favorite fairs being cancelled causing us to stick closer to home. We are all nesting and going back to crafting some great dinners at home. I loved all the pictures in the quarantine cooking groups online this spring. People really rocked it in the kitchen.
Harvest Barn mixes create all the classic flavors you love while getting you out of the kitchen fast. Creating something the family loves, without it being too complicated, is always a win!
Here are some fun fall desserts you can whip up with minimal ingredients and time.
PUMPKIN CANNOLI
This fun dessert can be served in ice cream cones for a quick take on the classic cannoli, or it can be served in a bowl as a dip with the ice cream cones broken into small pieces.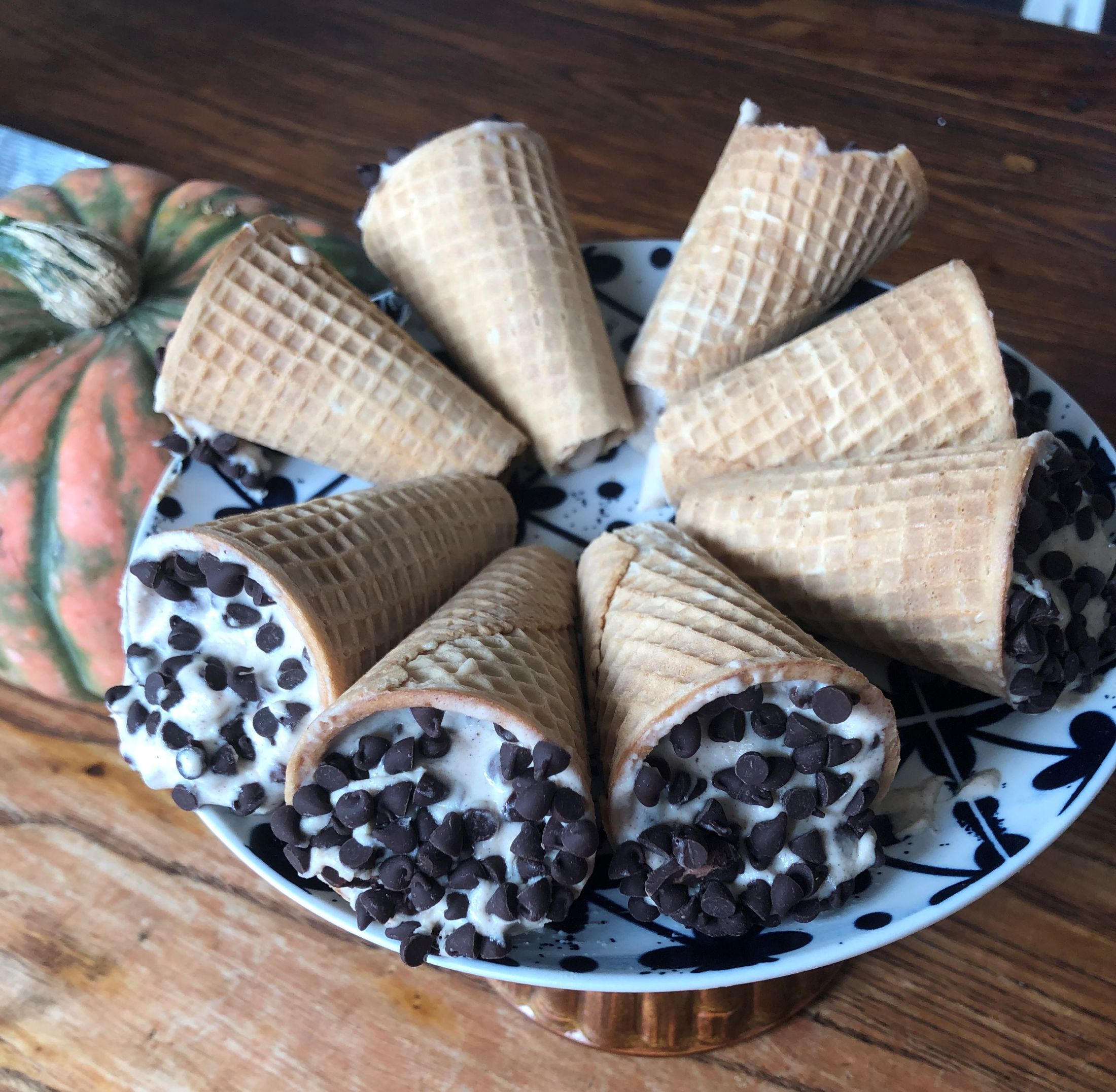 1 package Halladay's Pumpkin Cheesecake Mix
1 (8 oz) block cream cheese, softened
1 cup ricotta cheese
2 Tbsp granulated sugar
1 cup mini chocolate chips, divided in thirds
1 package sugar cones
Combine our Pumpkin Cheesecake mix and sugar with the softened cream cheese. Add in ricotta cheese and blend well. Fold in ⅓ cup of the mini chocolate chips. Chill for at least one hour.
HOW TO SERVE IN CONES:  Cut about 2 inches off the end of the cone. Fill the cone with mixture, then dip each end in the remaining ⅔ cups chocolate chips. Chill at least one hour before serving. It is best to serve these within a few hours to avoid the cones getting soggy.
HOW TO SERVE AS A DIP:  Pour the mixture into a small serving bowl. Gently break the sugar cones into pieces and serve with the cannoli dip.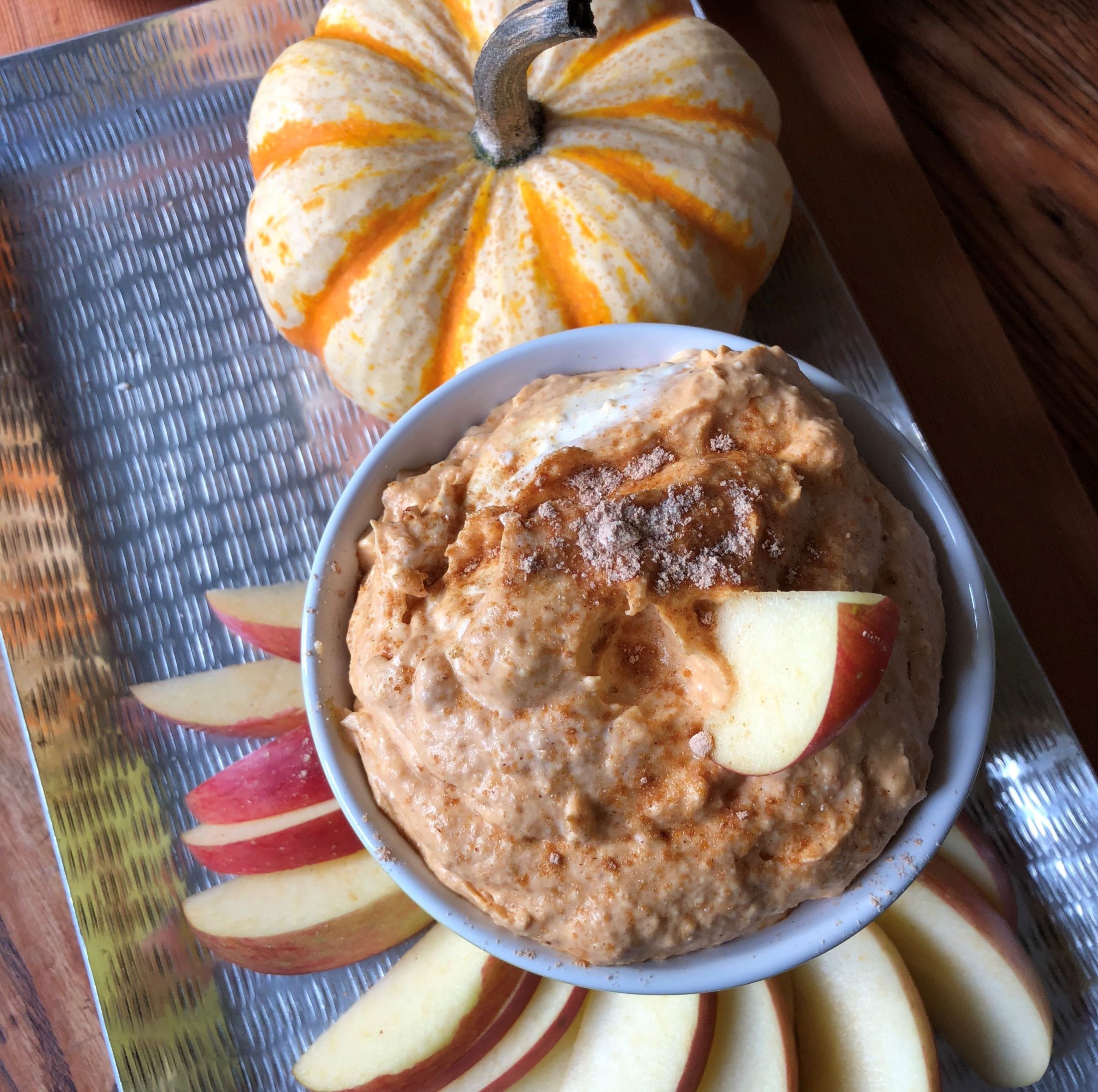 APPLE CARAMEL DIP
I always loved caramel apples as a child, but after three or four sticky bites I was done. This quick dip has all the great childhood flavor; sweet caramel and tart green apples! It doesn't stick to your teeth and is perfect to serve at a fall gathering or for an afternoon snack. Lemon Juice or sprite will keep your apples from turning brown if you plan to have this dip at a gathering where it will be sitting out for a couple hours.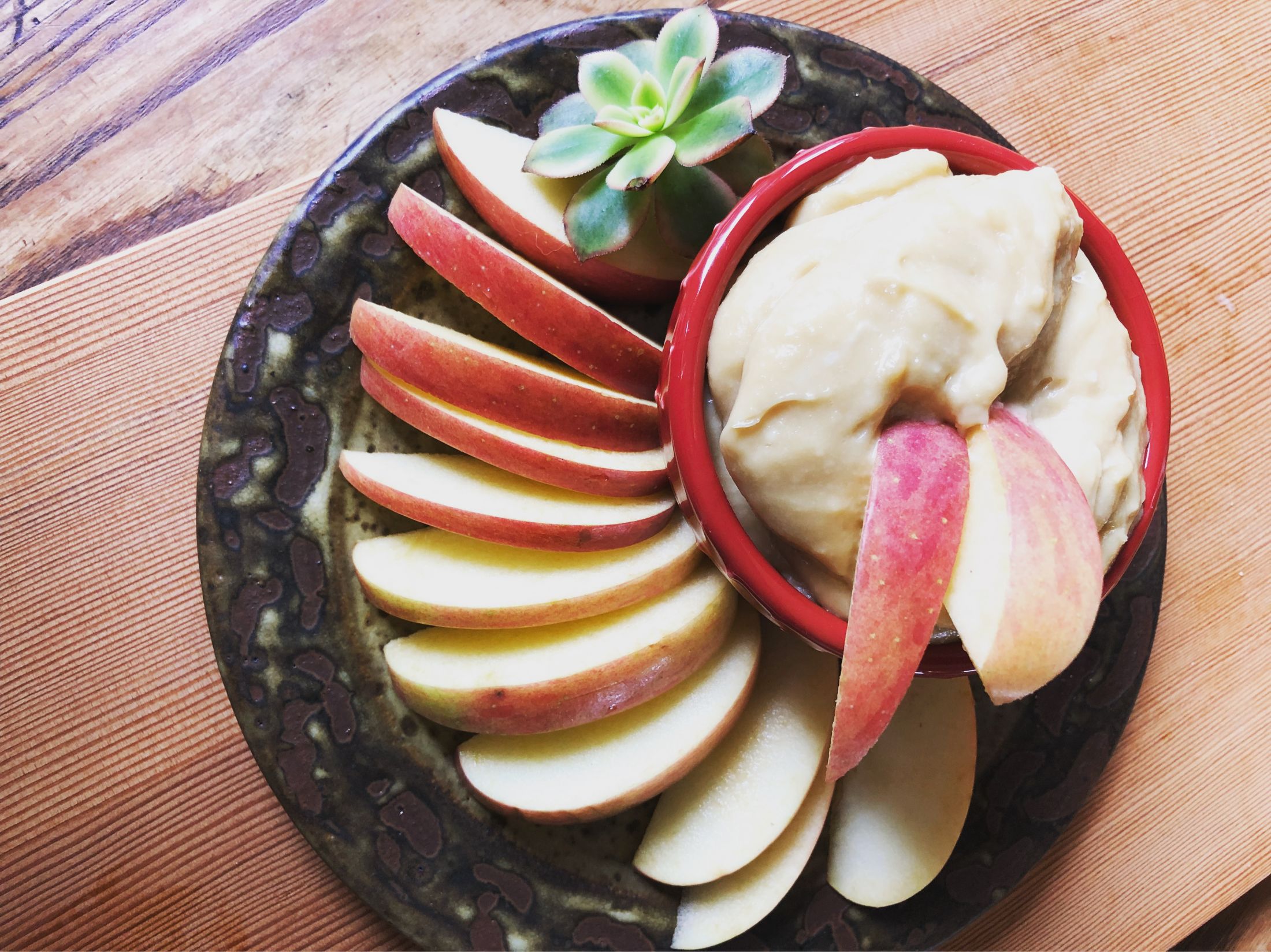 ½ package of Halladays Harvest Barn Apple Caramel Dip Mix
1 (8 oz.) block cream cheese, softened
Green Apples, sliced for dipping
Other dipping options: Graham crackers, gingers snaps or vanilla wafers
Mix softened cream cheese with our Caramel Apple Dip Mix. Let sit for a few minutes for all the sugar to break down; it may need another stir after. Serve dip in a pretty fall bowl alongside sliced apples, vanilla wafers, graham crackers, ginger snaps, or your favorite dippers.
NO BAKE CARAMEL APPLE CHEESECAKE
This is another of our classic fall dessert recipes. Our always popular Apple Pie Cheesecake Mix is topped with a delicious caramel sauce. Jarred caramel sauce is quick and easy, but so is our recipe for Caramel Sauce using our Caramel Apple Dip mix! Plus, you get the added benefit of knowing it is fresh, and will not have any of the extra junk and preservatives.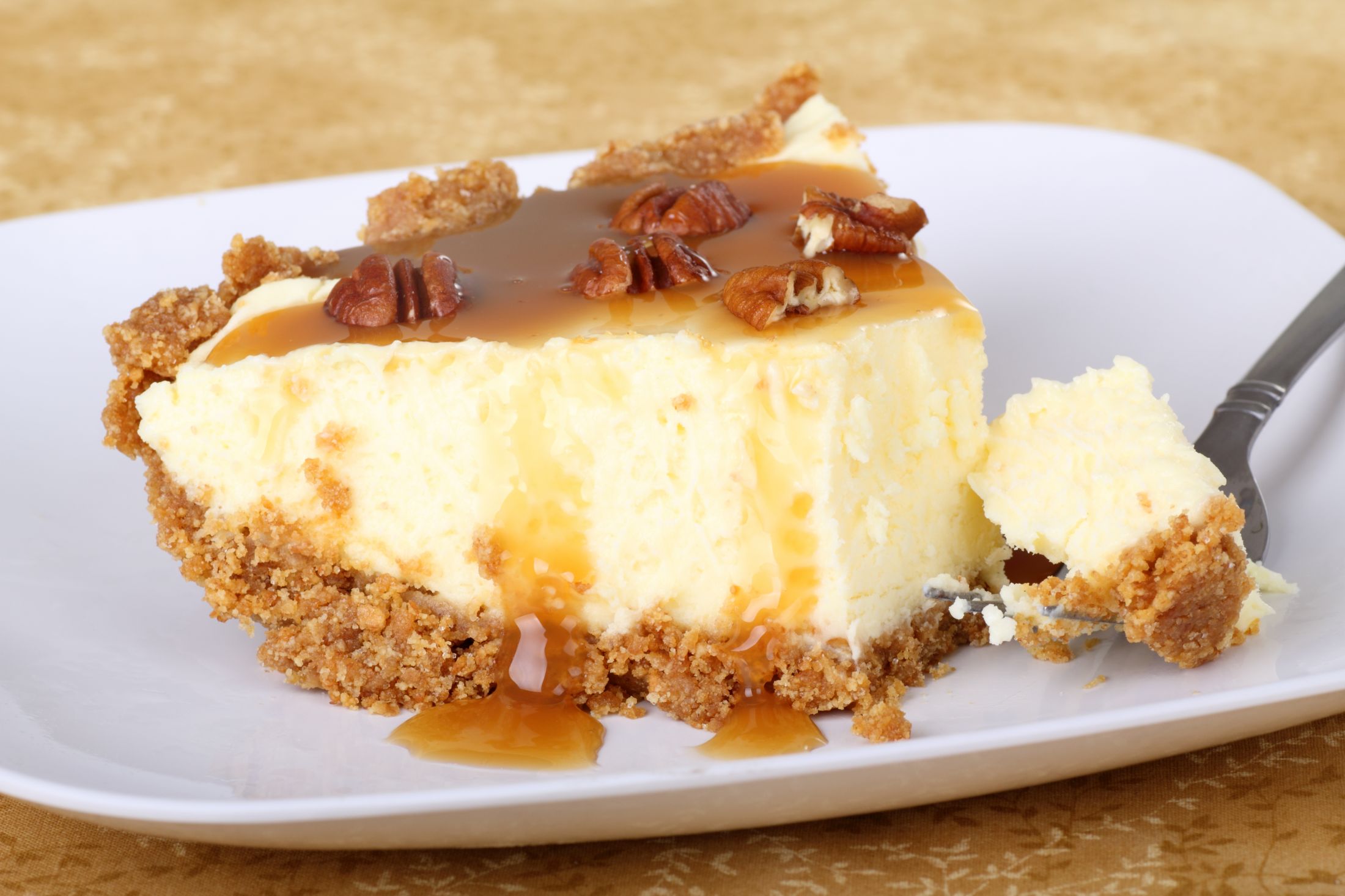 1 package Halladay's Moms Apple Pie Cheesecake Mix
1 (8 oz) block cream cheese, softened
1 (8 oz) container Cool Whip
Caramel sauce  -  jarred, or try our own recipe for Caramel Sauce below!
8" graham cracker crust
pecans, optional
Blend softened cream cheese with our Mom's Apple Pie cheesecake mix. Fold in the cool whip. Pour into prepared pie shell. Drizzle caramel sauce over the top of the pie. Garnish with pecans if desired. Chill at least one hour before serving.
WARM CARAMEL SAUCE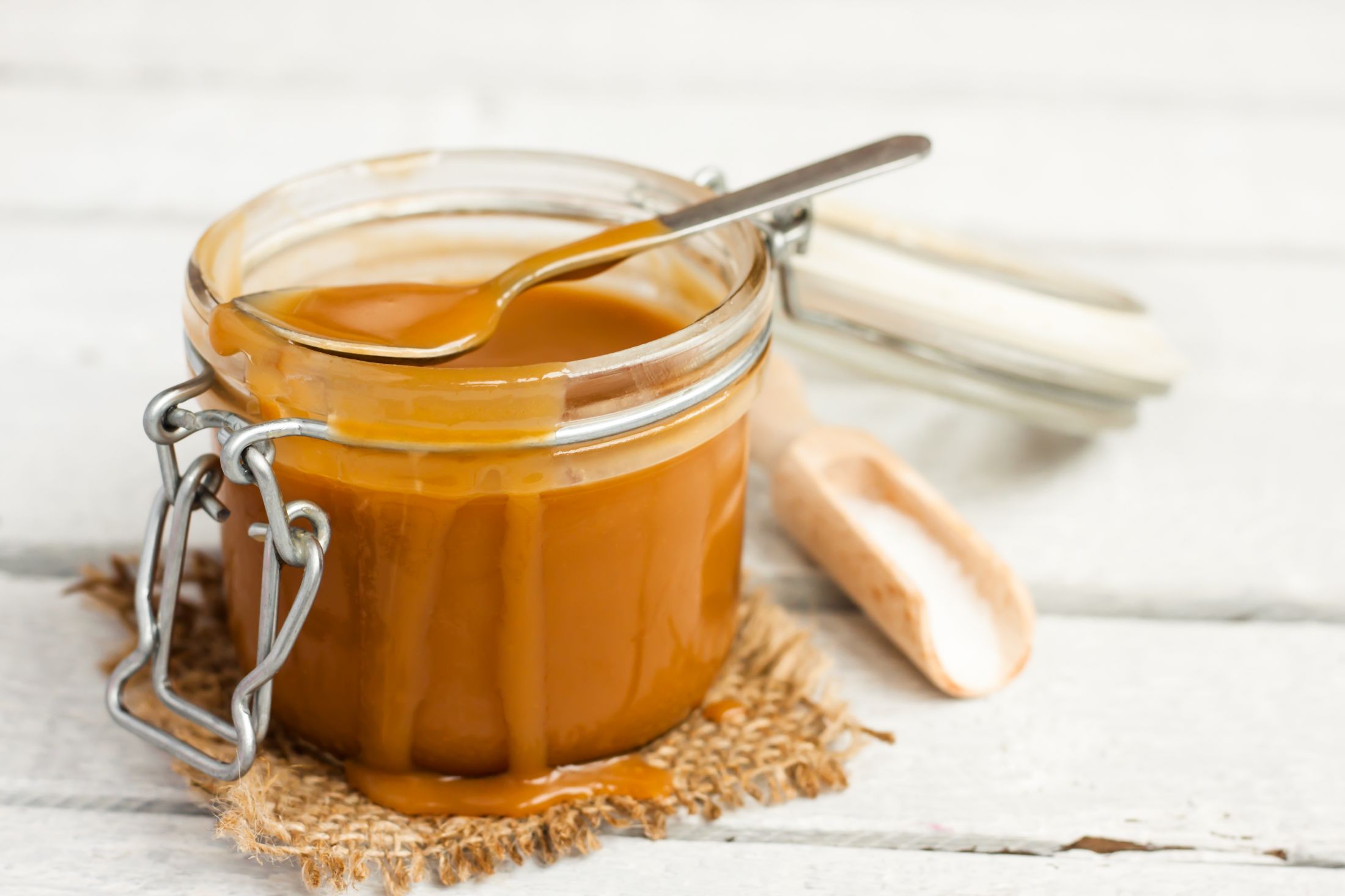 3 Tbsp butter
¼ cup half and half
1 package Halladay's Caramel Apple Dip Mix
Add all ingredients to a small sauce pan. Whisk ingredients together over medium heat until caramel mixture is thick and bubbly. Let cool slightly, then drizzle over pie.
MINI PUMPKIN SPICE CHEESECAKES
This one is for all you Pumpkin Spice lovers! These mini cheesecakes are full of fall pumpkin spice flavor and are another quick and easy dessert to pull together.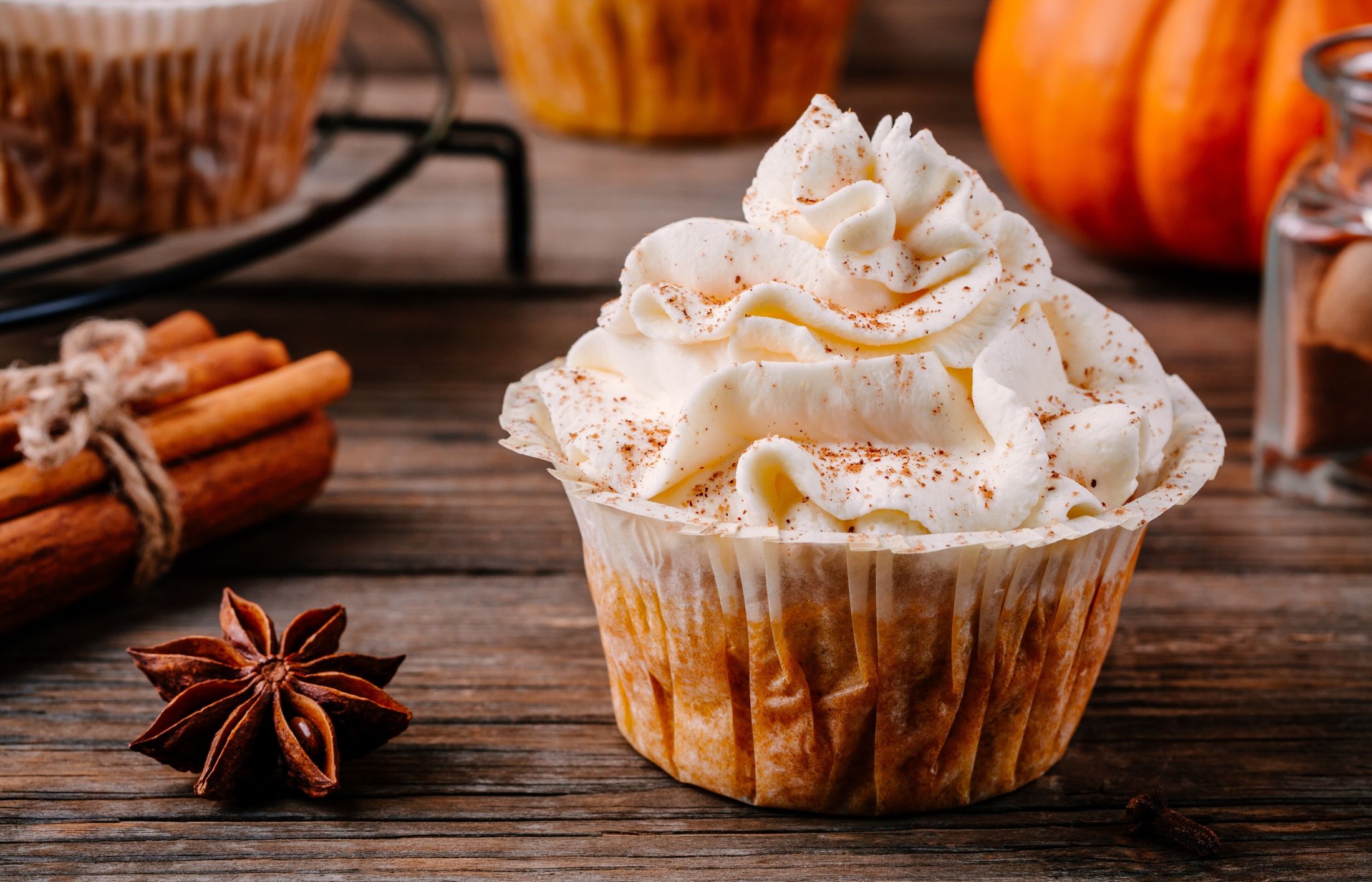 1 (8 oz) block cream cheese, softened
1 cup pumpkin, cooked and pureed
1 package Halladay's Pumpkin Cheesecake Mix
1 package gingersnap cookies
1 (8 oz) container Cool Whip
Paper lined mini muffin cups
Nuts, ground nutmeg, and fresh whipped cream for garnish, optional
Beat together the softened cream cheese, pumpkin, and our Pumpkin Cheesecake mix. Fold in the Cool Whip. Place one gingersnap cookie in the bottom of each muffin cup. Top with pumpkin cheesecake filling mixture and garnish with nuts or fresh whipped cream before serving.
If you try any of these recipes, we want to see your pictures! Post to Instagram or Facebook and tag us @halladaysharvestbarn and use the hashtag #halladaysathome so we can see them.
-Kathleen Govotski, Owner Halladays Harvest Barn