3 Warm Comfort Winter Dinners
01/07/2022
Winter is here and we have picked 3 of our favorite recipes to feature in the blog this week. It's cold, its mostly dark and the perfect warm dinner can really turn the day around. Is it sad that dinner is the highlight of my day, especially at this time of the year?
Artichoke herbed chicken is our first featured dish. It is easy to prepare and it takes a mid-week dinner to a dining out experience. It tastes rich and decadent but using Greek yogurt as the base to the sauce makes it diet friendly. Serve it with salad and crusty French bread and its dinner!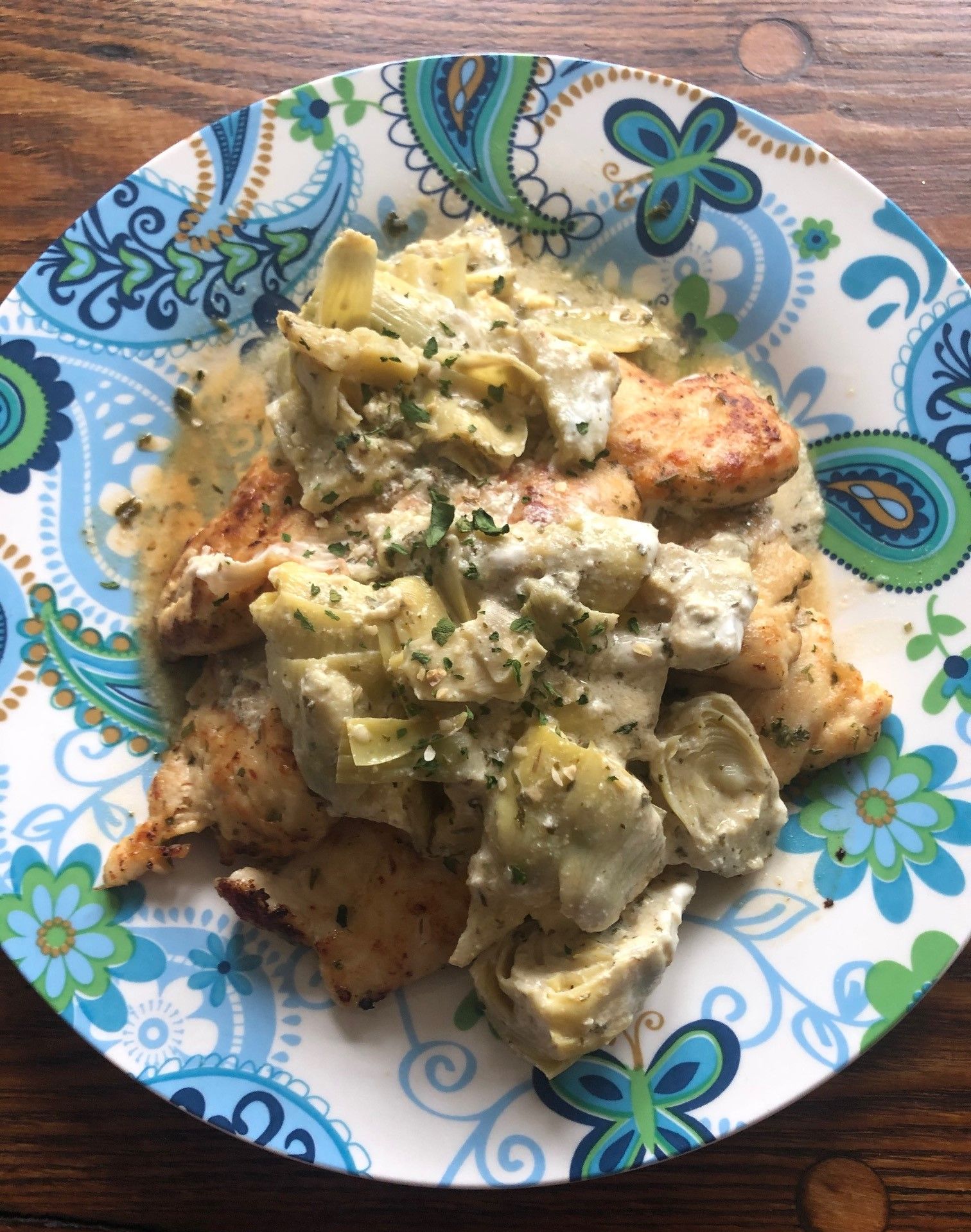 ARTICHOKE HERB CHICKEN
1 lb Chicken Tenders
½ lemon, juiced
1 cup chicken stock
1 Tbsp Halladay's Chardonnay Dip & Seasoning Blend
Salt & pepper, to taste
½ cup flour
1 Tbsp butter
1 Tbsp olive oil
¼ cup Greek yogurt
1 can artichoke hearts, drained and chopped
Combine lemon juice, chicken stock, and Halladay's Chardonnay Seasoning; set aside.
Pat chicken dry then season with salt and pepper. Dredge chicken in flour.
Heat butter and olive oil in a large sauté pan over med-high heat, cook chicken approximately 2 to 3 minutes per side. Add ½ of the stock mixture from above to the pan, cook for 1 to 2 more minutes, flipping once. Remove chicken to a serving dish, set aside.
Add the rest of the chicken stock mixture to the pan and cook until slightly reduced and thickened. Whisk in Greek yogurt until smooth. Add artichoke hearts. Pour sauce over the chicken; serve and enjoy!
If you are craving a different twist on a Mexican dinner idea, try our Crispy Mexican Cutlets. This 20-minute dinner seems like you took forever in the kitchen. Serve it with rice and beans or a side Mexican Salad.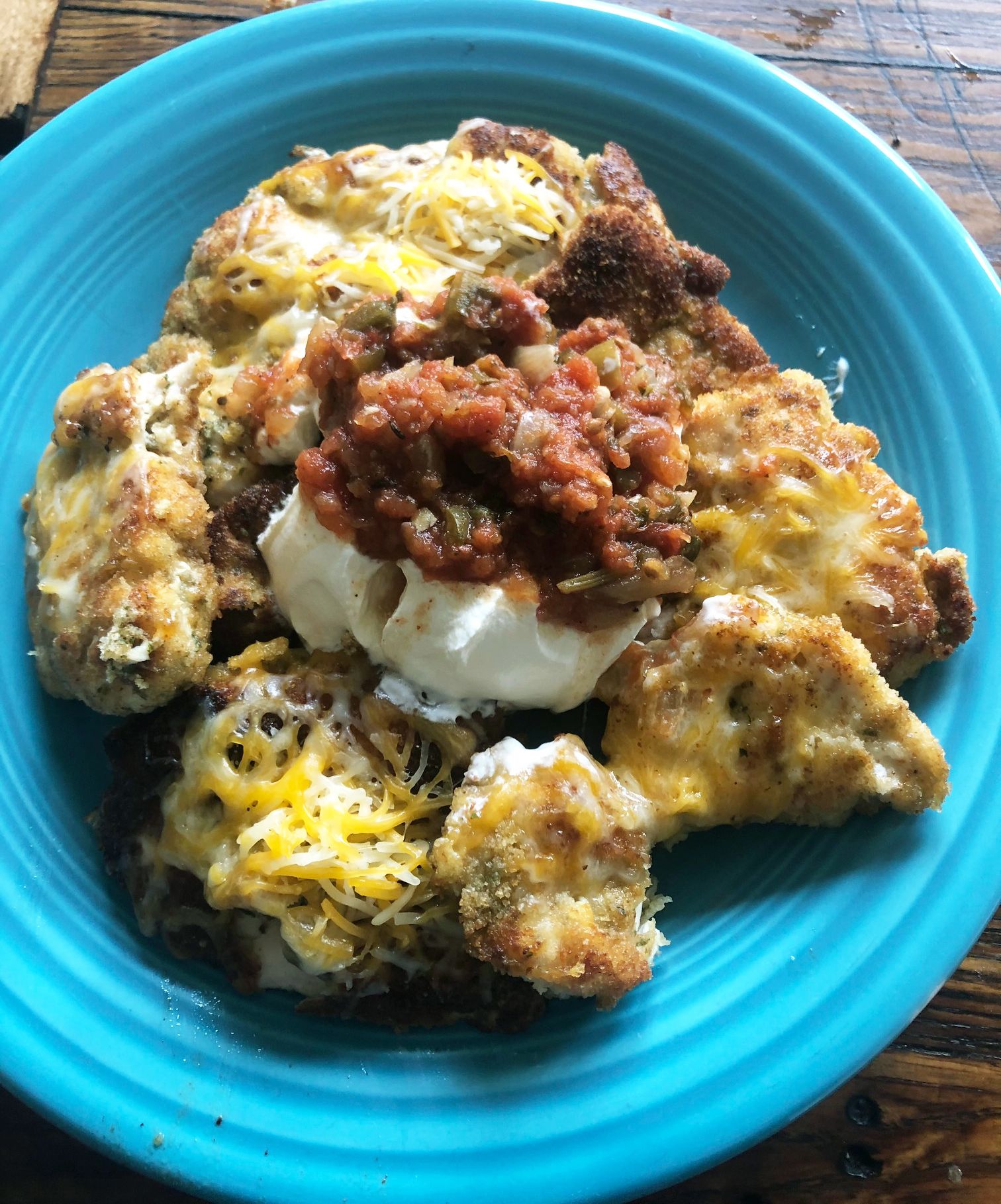 CRISPY MEXICAN CHICKEN CUTLETS
1 lb chicken tenders
¼ cup flour
2 eggs
1 Tbsp Halladay's Garlic Chipotle Dip & Seasoning Blend
1 cup plain bread crumbs
½ cup cooking oil
½ cup shredded cheddar cheese
½ cup salsa
Sour cream, for garnish
Beat together the eggs with the Halladay's Garlic Chipotle seasoning. Set aside. Add flour to a shallow dish. Add bread crumbs to a separate shallow dish.
Coat tenders first in the flour, then the seasoned egg mixture, then the bread crumbs.
Heat oil over medium high heat. Fry tenders in oil, approximately 3 to 4 minutes per side. Top the chicken with cheddar cheese, cover until cheese is melted. Top with salsa and a dab of sour cream if desired. Serve with salad or rice and beans.
Chicken Pot Pie is the ultimate comfort food. Our version is so easy to make using our Corn Chowder as a base. Add some rotisserie chicken and frozen vegetables and pop some puff pastry on the top and you are ready to slide dinner in the oven. Your kitchen will be filled with tantalizing smells as your pie bakes. You will enjoy making this easy comfort dinner over and over.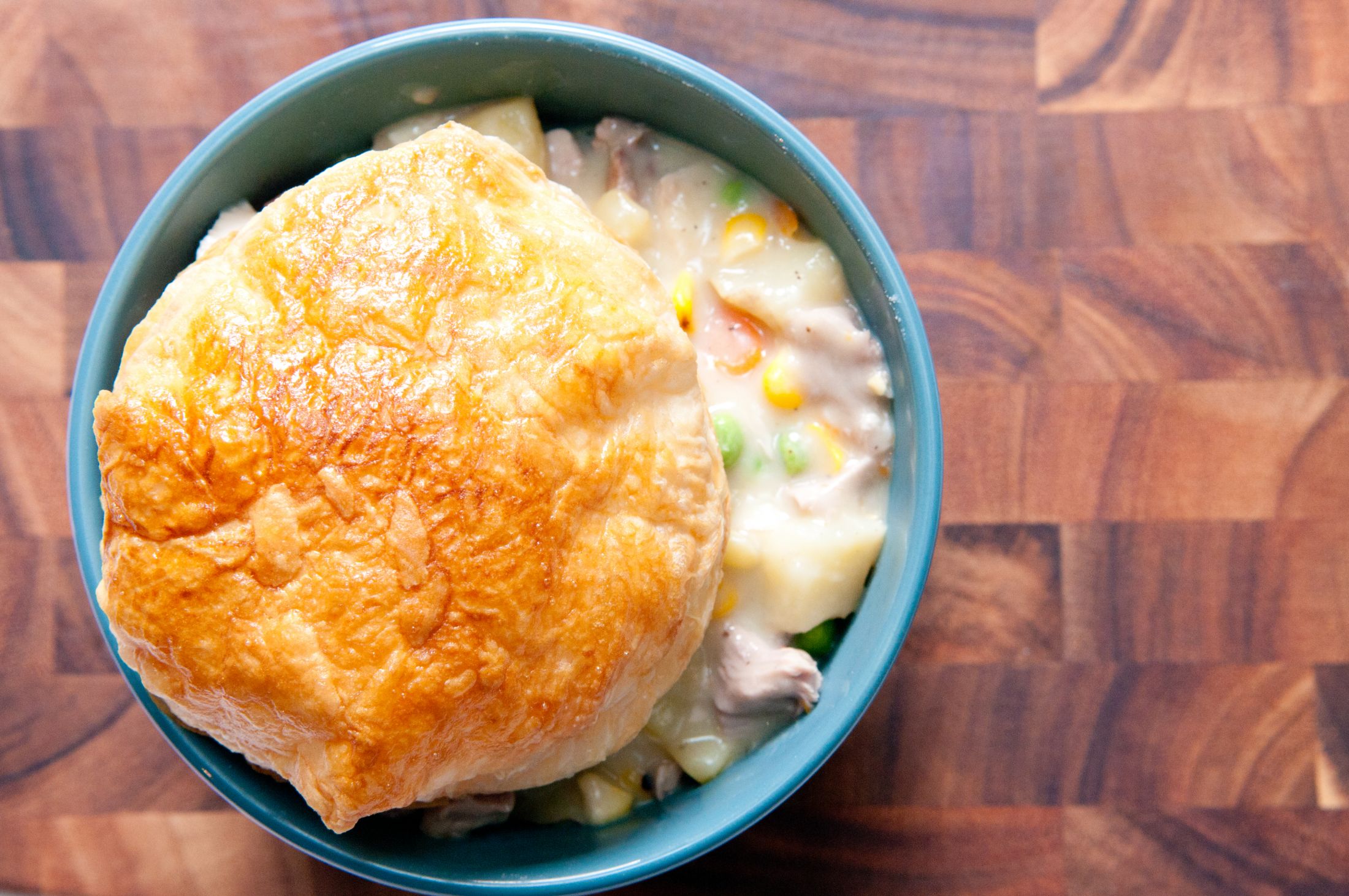 CHICKEN POT PIE
1 package Halladay's Farmhouse Corn Chowder Soup
3 cups water
1 cup half & half
2 Tbsp. of butter
1 ½ cups of frozen peas and carrot vegetable mix
2 cups chicken, cooked and diced (rotisserie chicken works great)
Prepared pie shell (can also be prepared with just a top crust or a puff pastry top)
Ground black pepper to taste
Preheat oven to 400ËšF.
Combine soup mix and water in small saucepan; bring to slight boil. Reduce heat and simmer for 20 minutes. Add veggies, chicken and half & half; simmer for another 5 minutes.
Pour into prepared pie shell in deep dish pie plate. Top with crust, crimp edges and add a few steam vents. Bake until crust is golden brown, about 30 minutes. Let sit for 10 minutes before serving.
We hope you enjoy these warm and cozy dinners this winter! If you try any of these recipes, we want to see your pictures! Post to Instagram or Facebook and tag us @halladaysharvestbarn and use the hashtag #halladaysathome so we can see them. Enjoy!
-Kathleen Govotski, Owner Halladay's Harvest Barn