3 Sweet Desserts perfect for Valentine's Day
02/04/2022
Valentine's Day is a great time to create a special dinner. It's mid-winter and in New England we are all in a cold weather funk. It seems like Valentine's Day is the point of the season where more winter is behind us than ahead of us. It's a silly little romantic holiday to have some fun with. Set the scene with a few perfect flowers, candles and of course a great dinner.
A special dinner is always made more memorable when it is followed by an amazing dessert. Halladay's Harvest Barn cheesecake mixes make it possible to whip up a great dessert with no baking and a minimum of prep work.
We have included a couple of our favorites on the blog this week.
LEMON & RASPBERRY TRIFLE CUPS
Our Lemon Raspberry Trifle Cups are the perfect finish to a Valentines Dinner. The lemon raspberry filling is tart and just a little sweet and it pairs perfectly with the fresh berries. The cookie layer gives it a bit of crunch.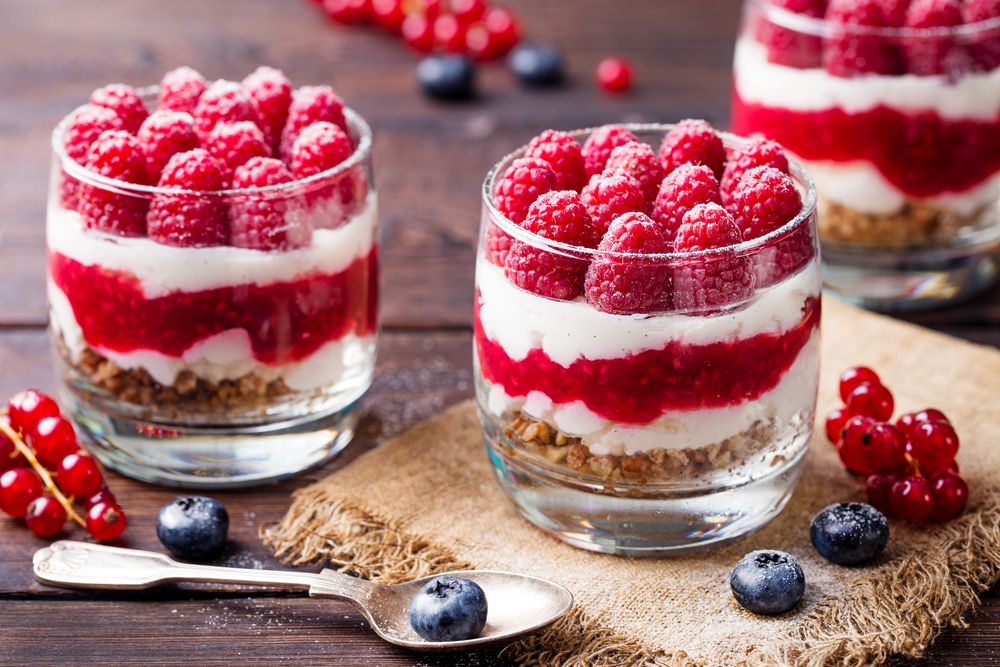 2 cups crushed vanilla wafers
4 oz. butter, melted
1 package Halladay's Lemon Raspberry Cheesecake Mix
1 (8 oz) block cream cheese, softened
1 pint heavy whipping cream, chilled
1 small container fresh raspberries
Add vanilla wafers to melted butter and toss until well blended. Set aside.
In a separate bowl, combine Lemon Raspberry Cheesecake mix with softened cream cheese and chilled heavy cream. Whip until mixture is stiff.
In small cocktail or dessert glasses, or small canning jars, layer buttered vanilla wafers and cheesecake mixture. Garnish with fresh raspberries. Chill at least 2 hours before serving.
STRAWBERRY CHEESECAKE PIE
Halladay's Harvest Barn Strawberry Cheesecake Pie is a very quick and easy version of your favorite cheesecake. Keep a couple prepared graham cracker pie crusts in the cupboard to have on hand when you want a delicious dessert in a hurry. The strawberry topping and the fresh strawberries really bring out the flavor and make this a perfect choice for a simple Valentine's Day dessert.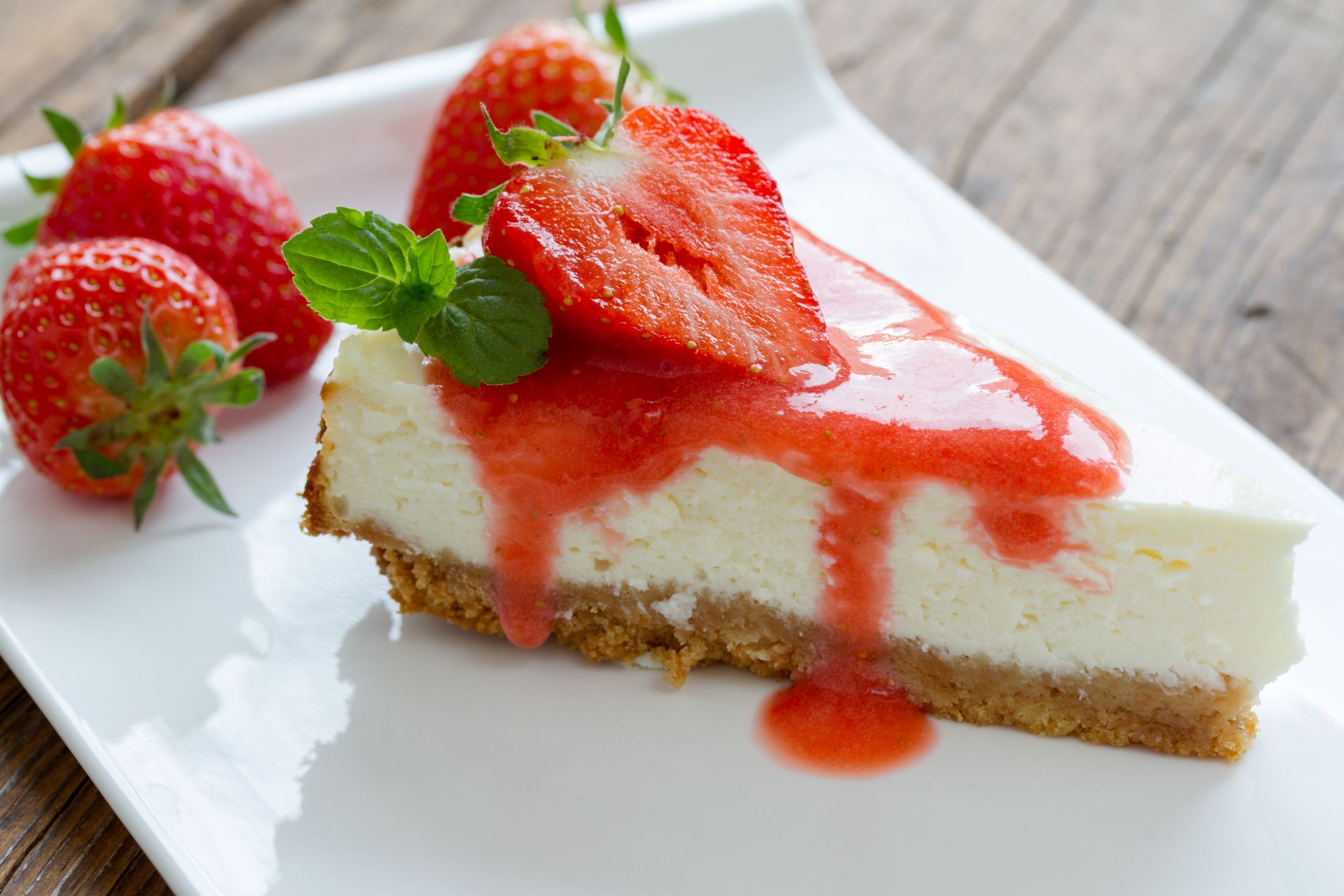 For Pie and Filling
1 prepared graham cracker pie crust
1 pint Cool Whip
1 (8 oz) block cream cheese
1 package Halladay's Harvest Barn Strawberry Cheesecake Mix
Prepare according to package directions and chill
For Toppings
2 lbs strawberries, sliced
¾ cup granulated sugar
½ cup water
3 Tbsp corn starch
Crush or puree 1.5 cups of the strawberries. Whisk sugar, water and cornstarch in small saucepan until smooth. Heat until the sugar is dissolved, then add in the crushed strawberries.
Bring to a boil over med heat, stirring until thickened. Let cool for 30 minutes, then add additional strawberries. Top prepared cheesecake with the strawberry sauce.
STRAWBERRY CHEESECAKE BITES
Strawberry Cheesecake Bites are the perfect one bite Valentine's Day treat. These are perfect for a light ending to dinner or are great to bring to the office or for a Valentine Party at school. Pick your favorite Harvest Barn Cheesecake mix to fill them with. We love Strawberry, New York Style, Sea Salted Caramel or Double Chocolate. Drizzle the top with a little chocolate to make them even more yummy.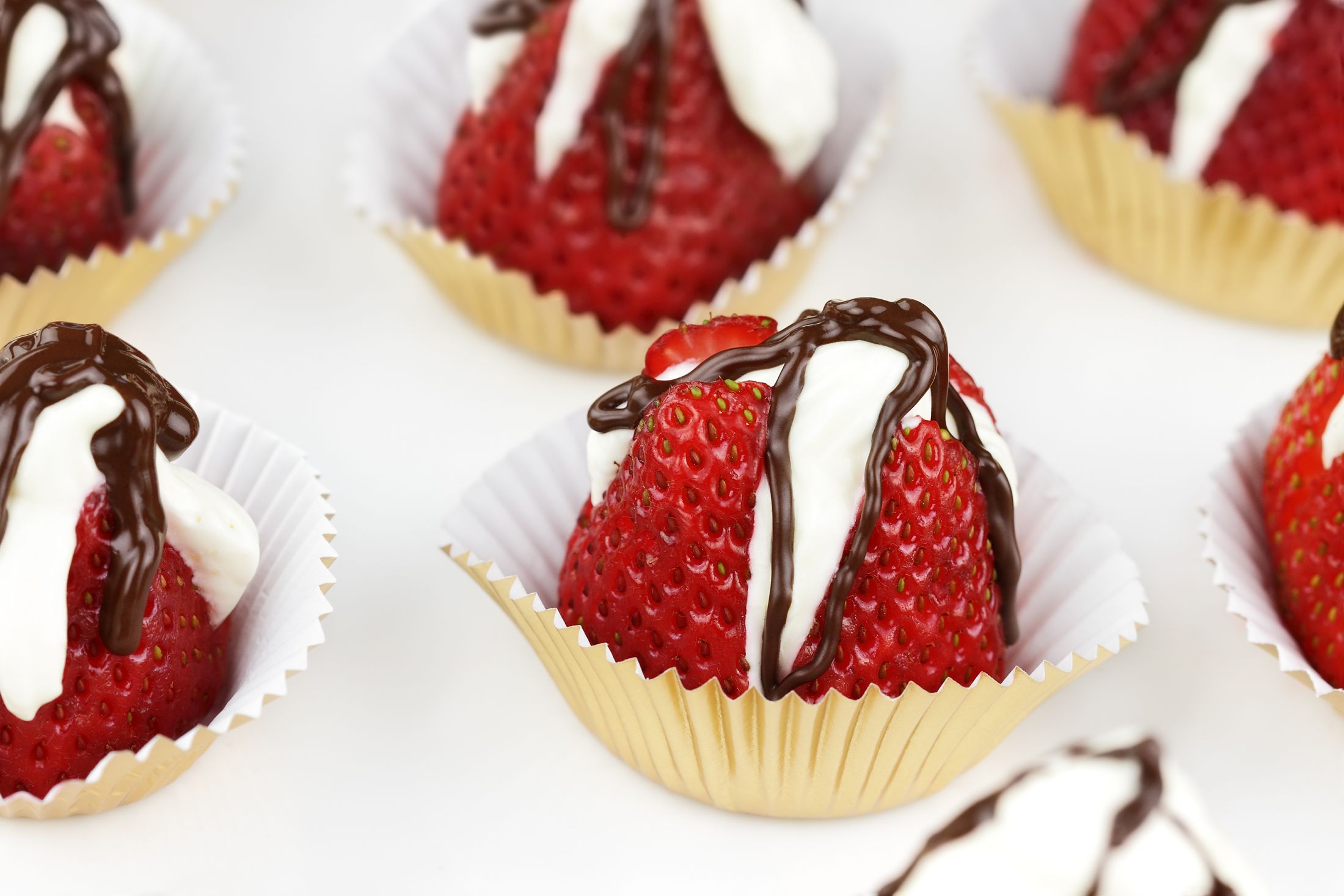 1 package Halladay's Strawberry or New York Style Cheesecake
1 (8 oz.) bar cream cheese, softened
1 (8 oz.) container Cool Whip or 8 oz. whipped cream
1 lb. strawberries, tops cut off and hollowed out
Mini graham crackers for topping
Chocolate sauce for drizzling, optional
Blend cheesecake mix with cream cheese; fold in Cool Whip. Add mixture to an icing bag and pipe into strawberries. Top each strawberry with a graham cracker.
If you try any of these recipes, we want to see your pictures! Post to Instagram or Facebook and tag us @halladaysharvestbarn and use the hashtag #halladaysathome so we can see them. Enjoy!  
 
-Kathleen Govotski, Owner Halladay's Harvest Barn