3 Delicious Casserole Recipes for Quick Weeknight Meals
09/04/2020
It's back to school time! Whether it is virtual or in person school it is great to have some quick go to dinners that the whole family will love. Casseroles were the go-to dish when I was a kid. Some were delicious, others not so much. I remember my husband complaining for years about the hot dog noodle casserole his mom made. Tuna noodle casserole was a classic I loved.
We played in the kitchen this week with some modern takes on the classic casserole. They are budget friendly and leave just a one pan clean up after serving. Prepare them ahead and pop them in the oven 30 minutes before dinner. The whole house will fill with the great comforting smell of dinner on its way.
CHICKEN POT PIE
This recipe has been on our website for several years. It's an updated and super quick version of the classic chicken pot pie. This recipe uses our Halladay's Farmhouse Corn Chowder as a base. Add some frozen vegetables and rotisserie chicken, top with pie crust or puff pastry and it is ready to pop in the oven after just 15 minutes of prep time.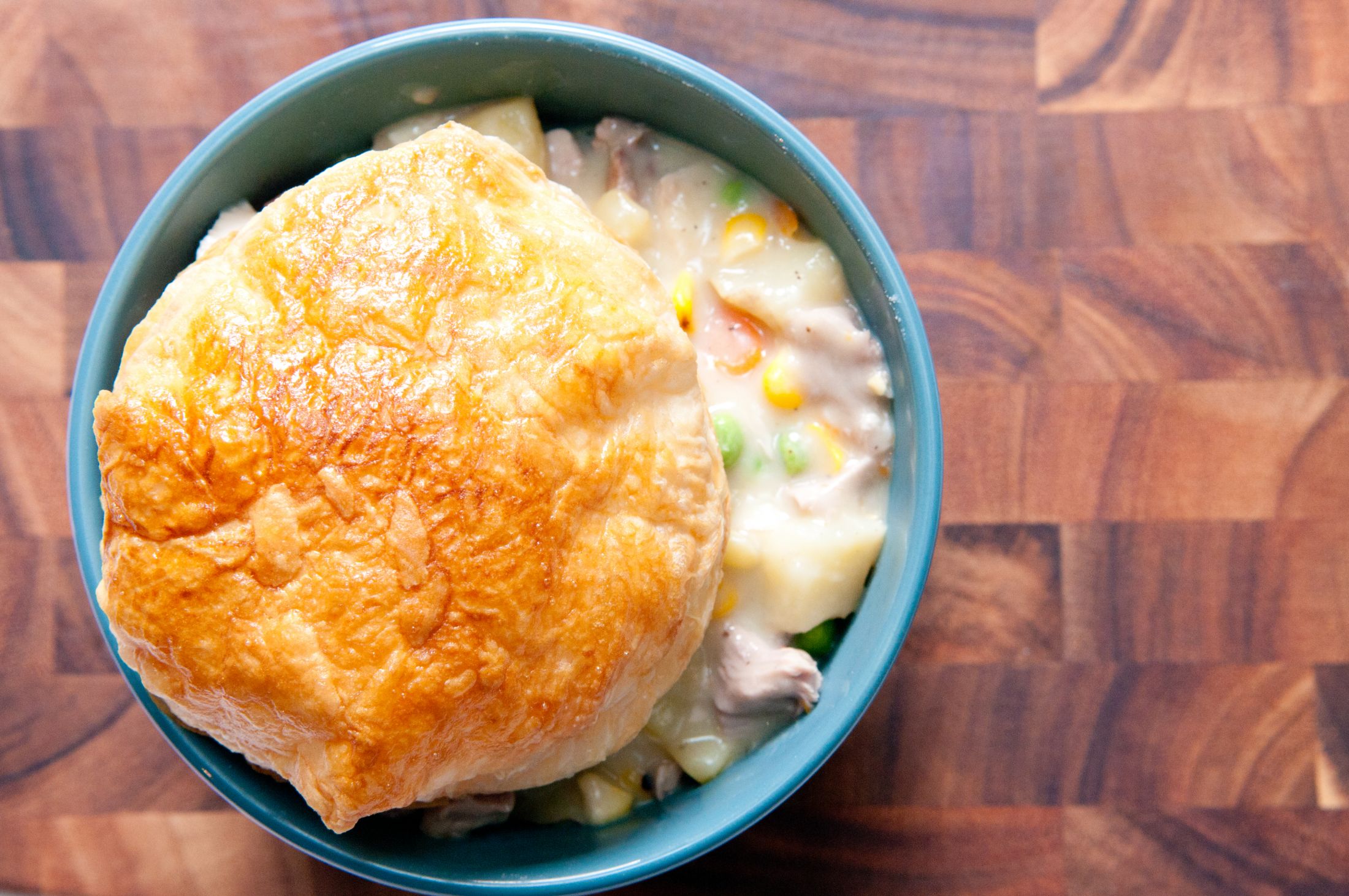 1 package Halladay's Farmhouse Corn Chowder Soup
3 cups water
1 cup half and half
2 Tbsp butter
1 ½ cups frozen peas and carrot vegetable mix
2 cups chicken, cooked and diced (rotisserie chicken works great)
Prepared pie shell*
Ground black pepper to taste
Preheat oven to 400°F. Combine soup mix and water in a small saucepan; bring to a slight boil. Reduce heat and simmer for 20 minutes. Add veggies, chicken, half and half; simmer for another 5 minutes. Pour into prepared pie shell in deep dish plate. Top with crust, crimp edges and add a few steam vents. Bake until crust is golden brown, about 30 minutes. Let sit 10 minutes before serving.
*Can also be prepared with just a top crust or puff pastry top.
BROCCOLI CHICKEN CHEDDAR CASSEROLE
This simple casserole uses our Halladay's Broccoli Cheddar Soup Mix as a base for a quick sauce that comes together quickly. The meal has your vegetable, protein and starch in one pan. It's hearty and filling. If you don't have our Halladay's Seafood Alfredo mix on hand, great flavor substitutions include Chardonnay, Scampi or Harvest Ranch.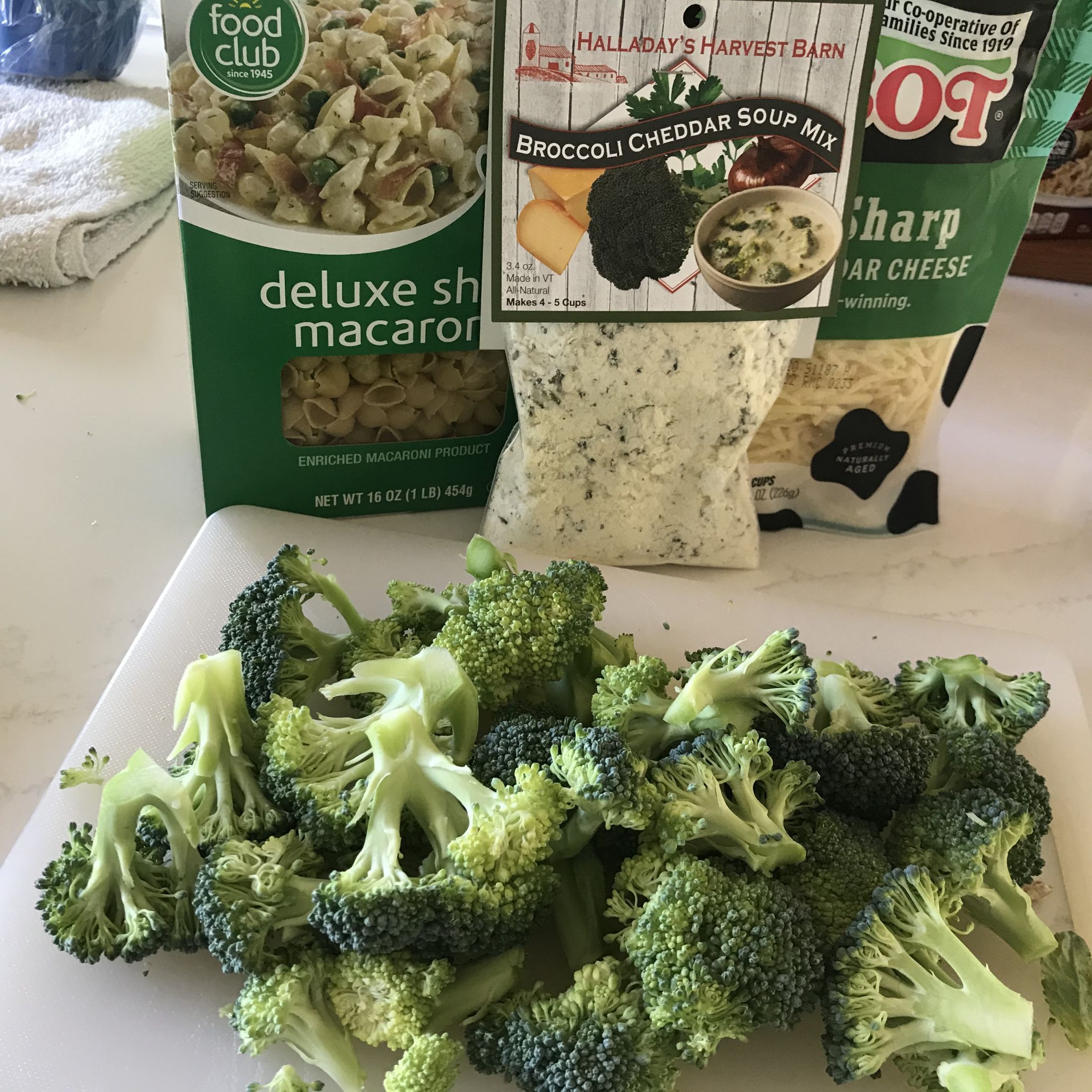 1 package Halladay's Harvest Barn Broccoli Cheddar Soup
3 cups water
1 cup half and half
2 Tbsp butter
½ cup grated Parmesan cheese
1 Tbsp Halladay's Harvest Barn Seafood Alfredo Seasoning (or substitute from above)
Salt & pepper to taste
12 oz. pasta shells or pasta of choice
2 cups fresh broccoli
2 cups cooked chicken breast
1 ½ cups grated cheddar cheese
Prepare Soup according to package directions. When done add in the butter, Parmesan cheese and Seafood Alfredo seasoning. Salt and Pepper to taste. Meanwhile, cook pasta in boiling salted water al dente. During the last 10 seconds, add in broccoli to blanch. Drain. Be sure you do not overcook the pasta as it will continue cooking in the oven.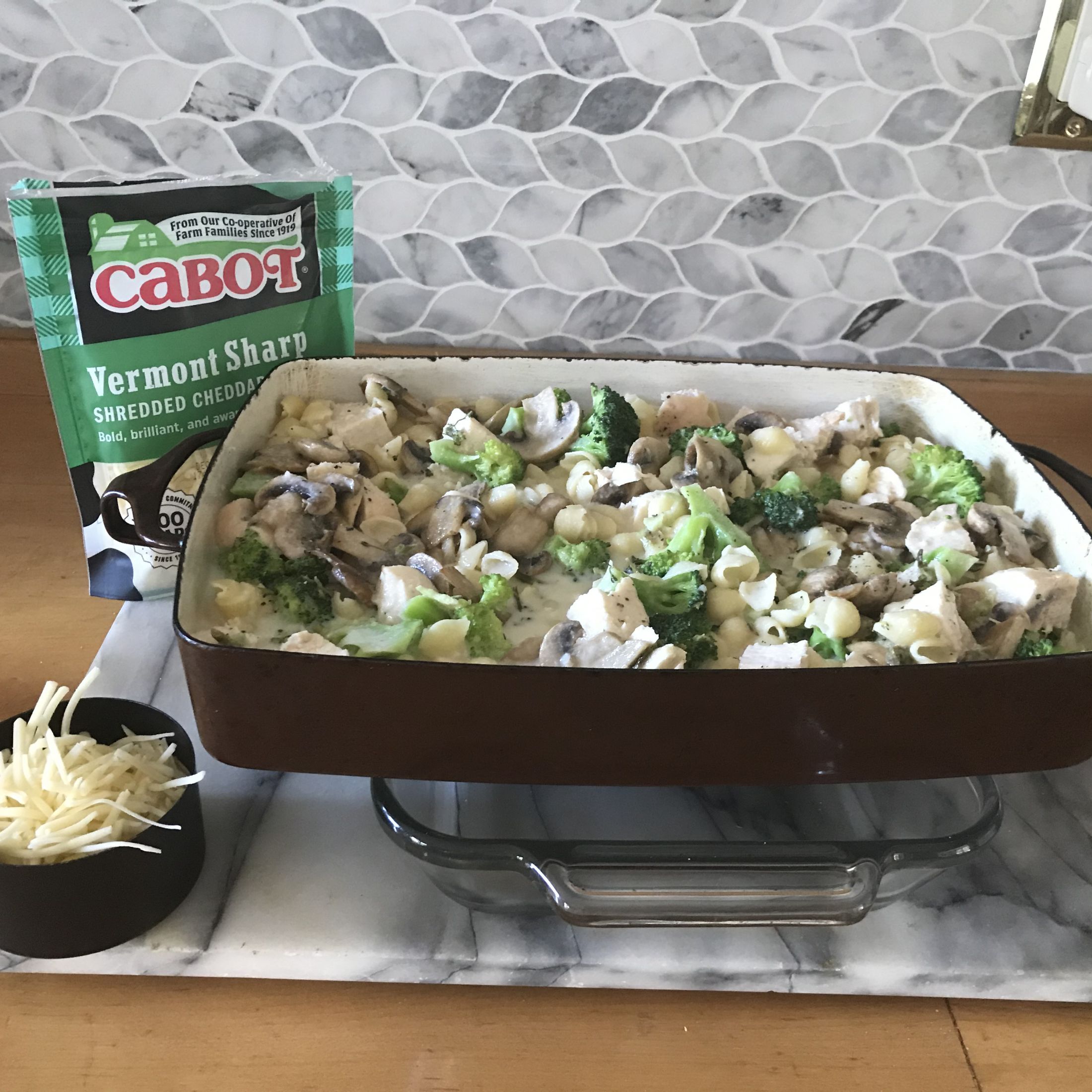 Put pasta and broccoli in a 9" by 12" greased baking dish. Sprinkle in Chicken. Pour prepared Broccoli Cheddar soup from first step over the top and gently combine ingredients. Top with cheddar cheese and bake at 350°F about 20 minutes.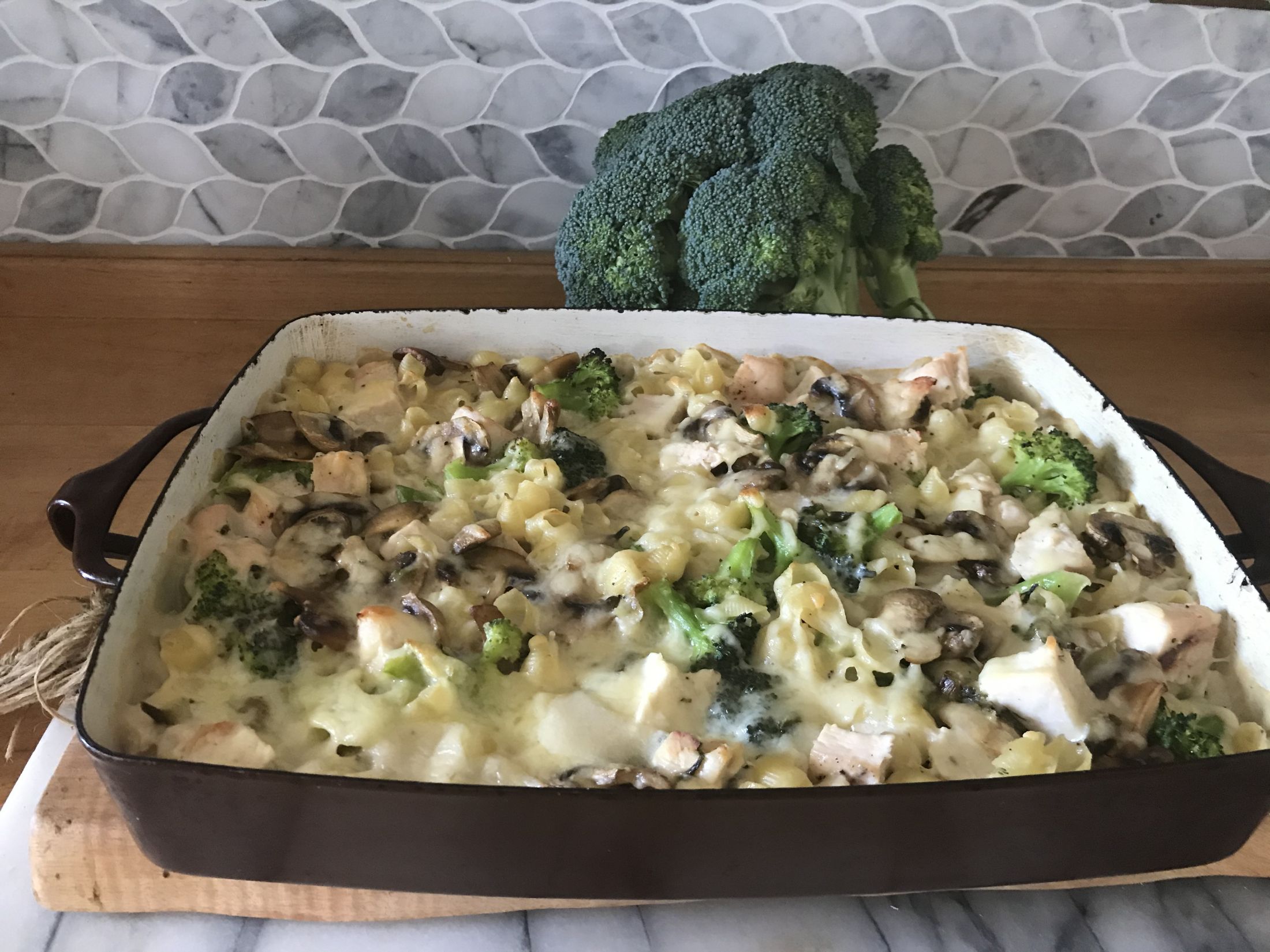 NOT YOUR MOM'S TUNA NOODLE CASSEROLE
Love it or hate it, the Tuna Noodle Casserole was a staple of the 1950's. With a can of soup, egg noodles, and a tin of tuna, dinner was served. We did a quick updated version of this classic and it was delicious! If you are not a fan of tuna, substitute with chicken or even shrimp. If you don't have our Chardonnay Seasoning Blend on hand, try substituting with our Seafood Alfredo, Harvest Ranch or Dilly Herb Seasonings.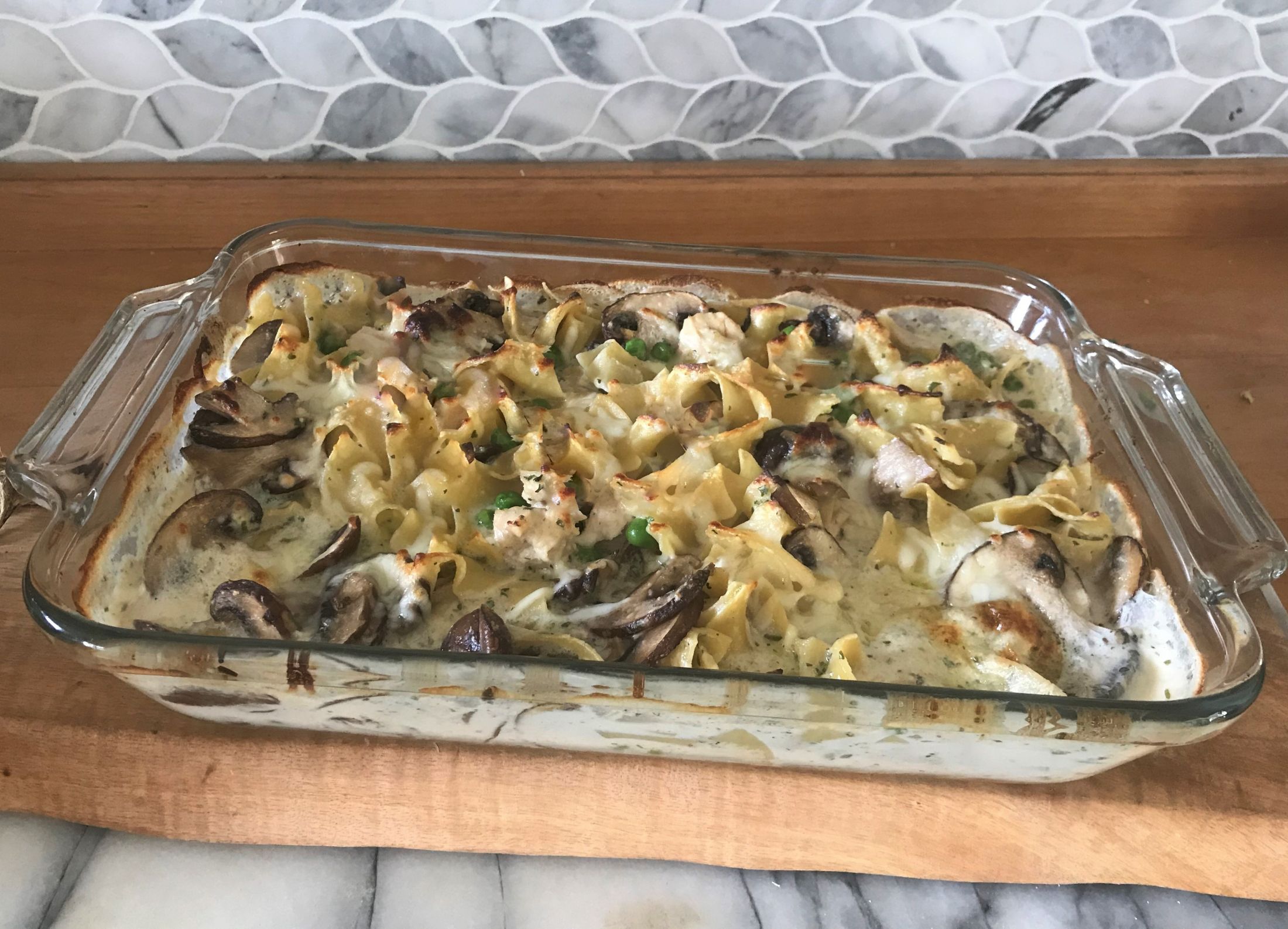 3 cups egg noodles
1 cup frozen peas
½ stick butter
1 Tbsp Halladay's Chardonnay Seasoning Blend
1 ½ cups regular or non-fat half and half
1 cup Parmesan cheese
2 cans light tuna, drained
8 oz. cooked mushrooms, optional
1 cup shredded mozzarella cheese
Crushed crackers for topping, optional
Cook noodles according to package directions. Add frozen peas to boiling water in the last 30 seconds of cooking. Drain.
Meanwhile, melt butter in small saucepan. Add in Halladay's Chardonnay Seasoning (or substitute from above), half and half and Parmesan cheese. Whisk for 3 to 5 minutes over medium heat until well blended and sauce is slightly thickened. Toss noodles and peas with sauce, add tuna and cooked mushrooms (if desired) and pour into a casserole dish. Top with mozzarella cheese.
Bake at 350°F for 20 to 25 minutes. You can add crushed cracker crumbs to the top of the casserole for the last 10 minutes of cooking, if desired.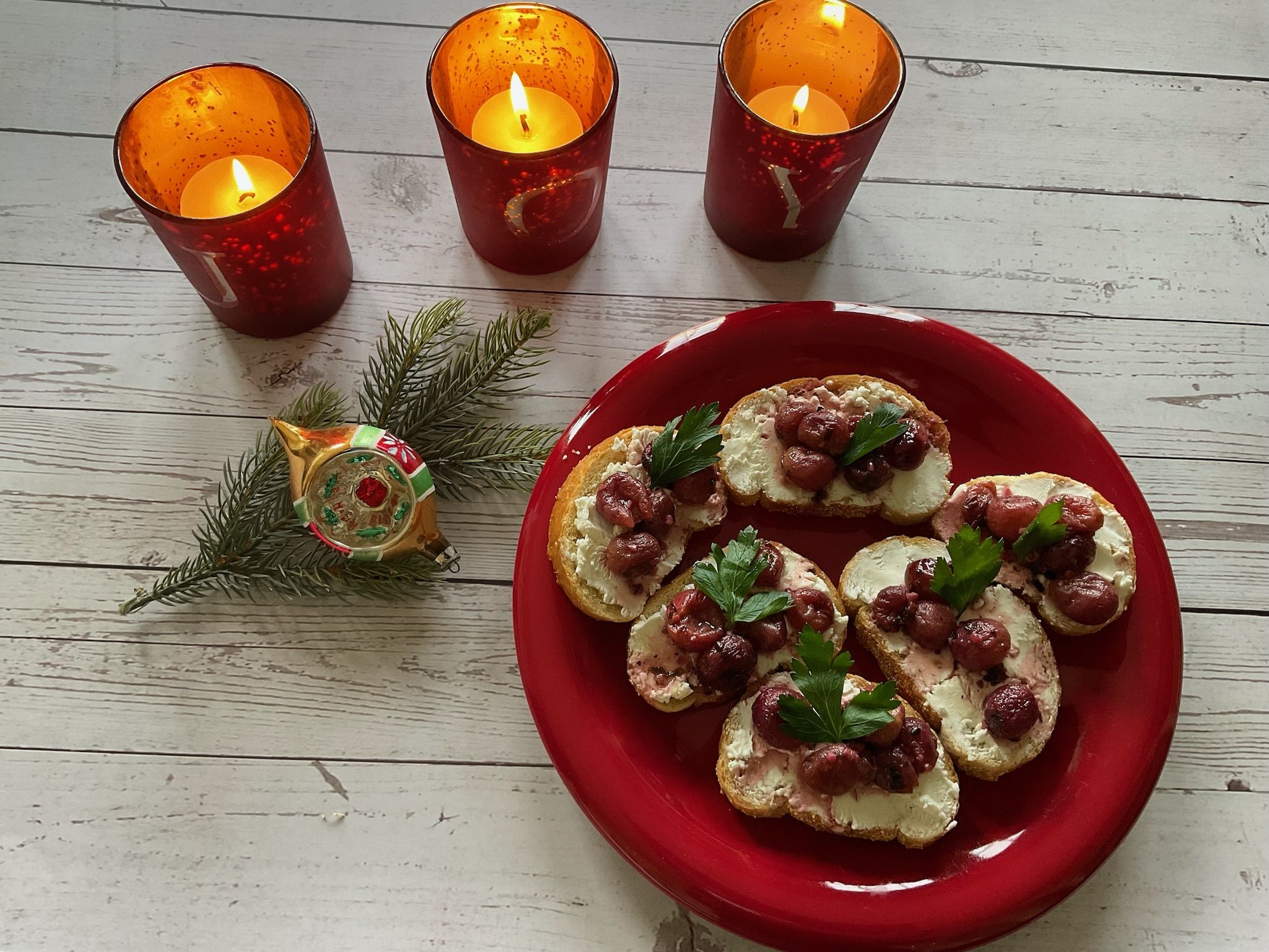 If you try any of these recipes, we want to see your pictures! Post to Instagram or Facebook and tag us @halladaysharvestbarn and use the hashtag #halladaysathome so we can see them.
-Kathleen Govotski, Owner Halladays Harvest Barn